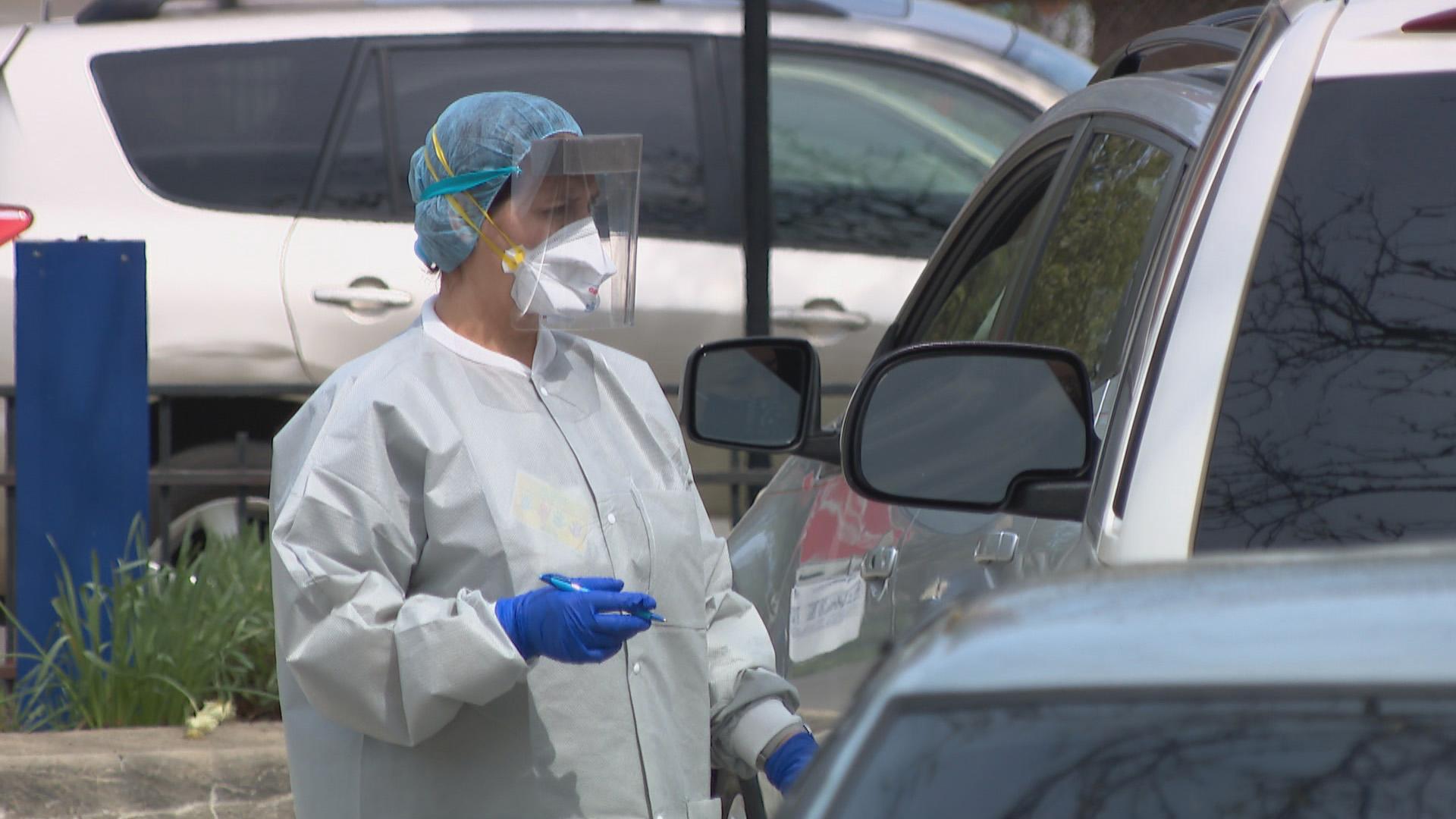 (WTTW News)
A variant of the coronavirus first discovered in Brazil and believed to be more transmissible is present in Chicago, state and city health officials announced Friday.
The variant, known as P.1, was confirmed by the Pathogen Genomics research team at the Northwestern University Feinberg School of Medicine, according to a statement from the Chicago Department of Public Health.
An investigation by Chicago health officials "found that a household contact of this individual had also recently been unwell with COVID-19, but neither this individual nor their household contacts reported travel outside Illinois," officials said.
"Evidence suggests that this variant can spread more easily than most currently circulating strains of COVID-19, and there is some evidence that some mutations in the P.1 variant may affect the ability of antibodies (from natural infection or vaccination) to recognize and neutralize the virus, but additional studies are needed," officials said.
The COVID-19 virus — also known as SARS-CoV-2 — constantly changes through mutation, and new variants of a virus are expected to occur over time, officials said.
The Brazilian variant is the third more transmissible COVID-19 variant to be discovered in Illinois, according to data provided by the Illinois Department of Public Health.
There have been 69 cases of the variant first discovered in the United Kingdom discovered in Illinois since Jan. 15, according to data from the Illinois Department of Public Health.
One case of the variant, first discovered in South Africa, known as B.1.351, was confirmed by the Centers for Disease Control and Prevention in a Rock Island resident on Feb. 11, according to IDPH.
To prevent the spread of the COVID-19 and its variants Illinois officials urged residents to wear a mask, stay six feet away from those who are not in your household, avoid gatherings, don't travel unnecessarily and wash their hands often.
Data suggests current vaccines will be effective and safe in providing protection against the South African and United Kingdom variant, officials said.
Contact Heather Cherone: @HeatherCherone | (773) 569-1863 | [email protected]
---