Over the past year, therapists have helped their clients through a myriad of challenges: a global health and economic crisis, a reckoning with racial injustice, a tense political climate and a deadly mob at the nation's Capitol. 
They've done so while also managing their own mental health.
Psychologists report seeing an increase in mental health disorders. According to a November poll of nearly 1,800 psychologists by the American Psychological Association, 74% said they are seeing more patients with anxiety disorders compared to before the pandemic, and 60% are seeing more patients with depressive disorders. 
Meanwhile, the client load of therapists has also been on the rise.
"I'm seeing more clients than I ever have in my practice and many other clinicians are saying the same," said Cynthia Langtiw, a practicing therapist and a professor at The Chicago School of Professional Psychology. She is also a clinical supervisor with the Marjorie Kovler Center for Survivors of Torture. 
"I think it speaks to this time and the layers of difficulty telling us that it's OK to reach out, that we have permission to reach out for support, but that the therapists, the people who are seeing all of these folks, are taxed by the amount of work that we end up doing," Langtiw said. 
Dominique Barnes-Walker, a therapist who works primarily with couples and families at Chicago Counseling Services on the South Side, has also seen an increase in demand for her services.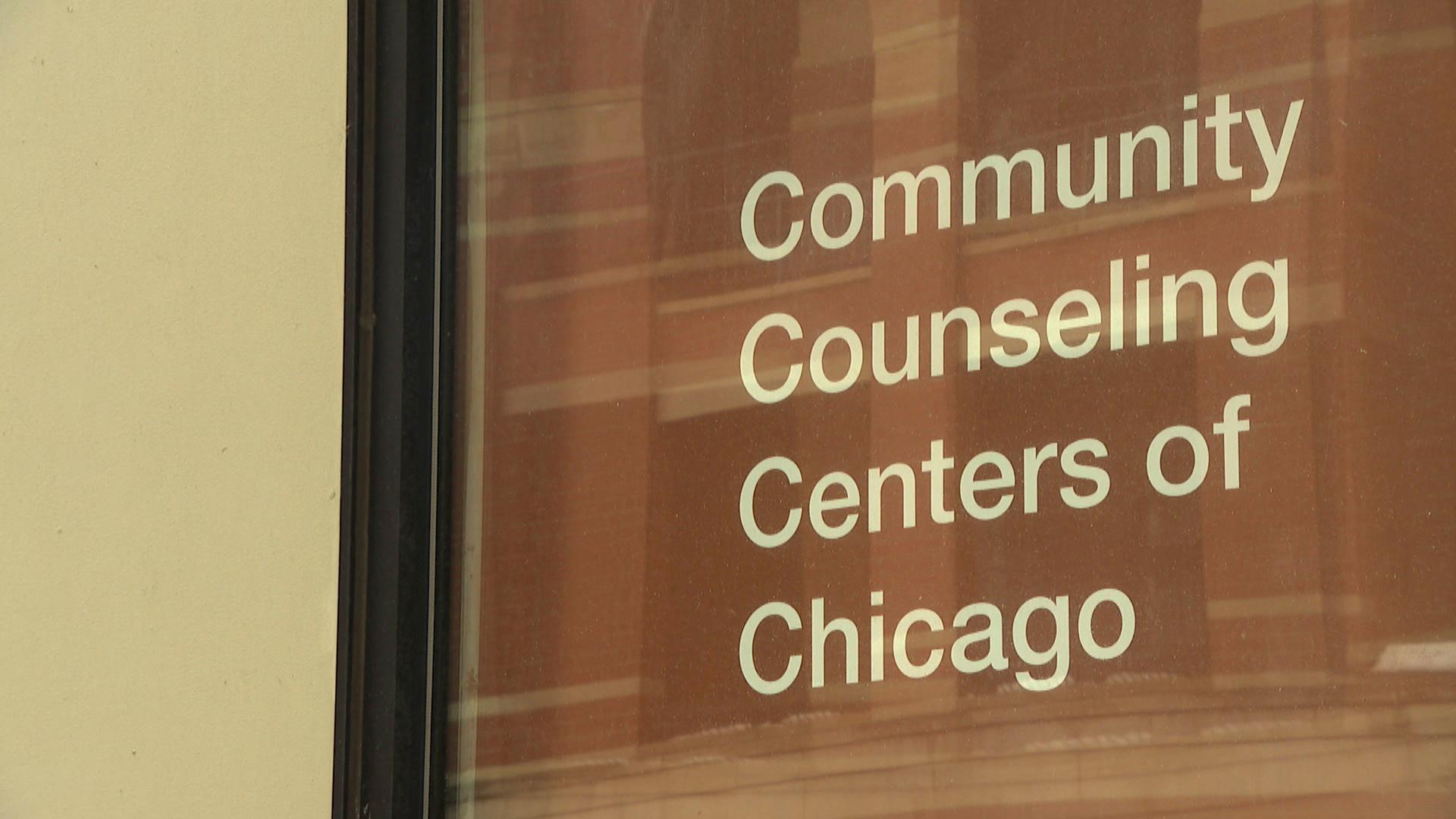 (WTTW News)
"We are in a pandemic, people are in their homes with their families more, so issues and conflict are arising," Barnes-Walker said. "I've definitely seen an influx of people looking for couple and family therapists."
Chicago Counseling Services has a long waitlist, even though they hired new therapists during the pandemic, Barnes-Walker said.  
Even with an increased patient load, therapists aren't always able to keep up with the demand. 
"One of the big gaps that we're seeing is that Spanish-speaking families and adults are waiting twice as long as their English-speaking peers," said Diana Castañeda, director of Youth and Crisis Services at Community Counseling Centers of Chicago, where she oversees clinical teams on the West and Northwest sides of Chicago for adults and children. "We're trying our best, but there's always been more demand than what we're able to give, and the pandemic has only made that situation worse."
The move to virtual sessions last March was "quick and steep," Langtiw said. "Zoom fatigue" is a reality for both mental health professionals and their clients.
"Where we used to be able to do a lot of sessions back to back, we aren't able to do that anymore," Barnes-Walker said. "We need a little bit more of a break in between sessions because being on screen is exhausting."
However, virtual sessions have made therapy more accessible. Langtiw said she is seeing some clients more often during the pandemic because they don't have to build in the commute time. 
The killing of George Floyd in May and the reckoning with racial injustice that followed provided another challenge to therapists, particularly Black mental health professionals. 
"Physically emotionally, spiritually and socially, I had to do so much more work because as a Black woman, as a Black mother, I was watching such difficulty unfold before us, and I really had to rally my own resources and acknowledge that I too was experiencing so much of the pain that my clients were bringing to the table. I had to work through that before I could actually help my clients work through that," Langtiw said.
The American Psychological Association poll also found that 41% of psychologists reported feeling burned-out. Castañeda said her team hasn't been experiencing burnout as much as they have been working through vicarious trauma.
"So much of the work that we do is trauma based, more of what we talk about is vicarious trauma and the ways in which we are coping with everything that is going on in the same way our clients are," Castañeda said. "What I will say is unequivocally, I am seeing an uptick in vicarious trauma among my staff."
Many therapists see therapists themselves. Throughout the pandemic, some of Castañeda's therapists have returned to therapy, while others rely on support from their team.
"It's very important that we make space to talk about it and talk about how we're not OK, and not dictate any one way of reacting to it, but know that any resources that they need that's on our part to give we will give, including going to their own therapy," Castañeda said.
"We can't offer anyone resources that we don't have ourselves," Langtiw said. 
---