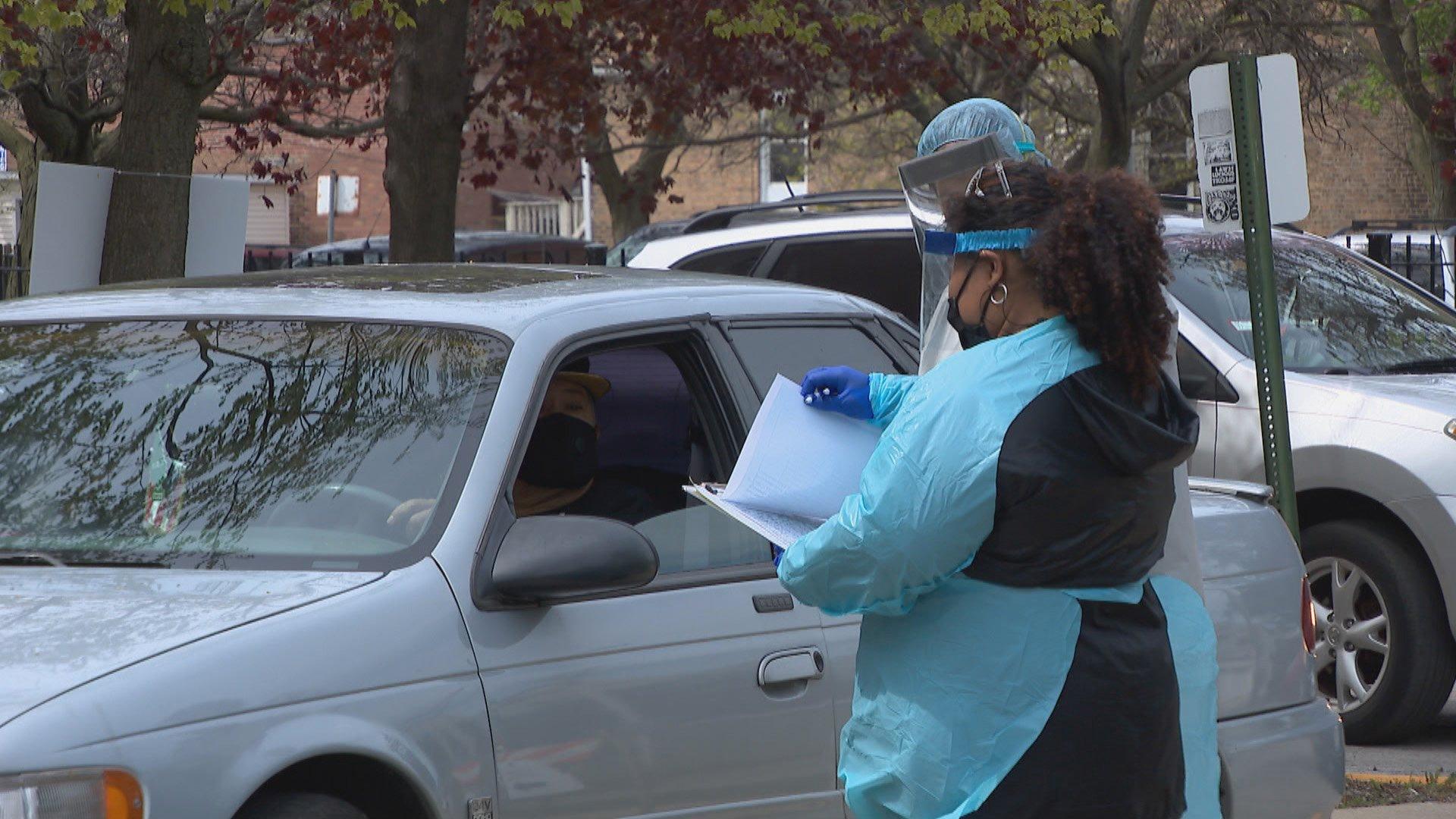 (WTTW News)
A variant of the coronavirus first discovered in South Africa and believed to be more transmissible is present in Illinois, state health officials announced Thursday.
The variant, known as B.1.351, was confirmed by the Centers for Disease Control and Prevention in a Rock Island resident, according to a statement from the Illinois Department of Public Health.
The COVID-19 virus — also known as SARS-CoV-2 — constantly changes through mutation, and new variants of a virus are expected to occur over time, officials said.
"We expected to see more cases of variants detected in Illinois, including the B.1.351 strain," Illinois Department of Public Health Director Dr. Ngozi Ezike said in a statement. "These variants seem to spread more rapidly, which can lead to more cases of COVID-19 and even another surge. Our best path to defeating this virus as quickly as possible remains wearing our masks and getting vaccinated when it's our turn."
In addition, state health officials reported five more cases of another variant, first discovered in the United Kingdom and known as B.1.1.7, in the past seven days. In all, there have been 22 cases of the variant discovered throughout Illinois since it was first discovered Jan. 15.
State and local health officials have said it is not surprising that the variant has been discovered in Chicago and Illinois, but have urged residents to continue to wear a mask, practice social distancing and get vaccinated when possible.
Data suggests current vaccines will be effective and safe in providing protection against the variant, officials said.
Contact Heather Cherone: @HeatherCherone | (773) 569-1863 | [email protected]
---