Vice President Kamala Harris has spent her career breaking barriers. 
Jan. 20 was no different as Harris made history taking the oath for the nation's second-highest office. She's the first woman, the first Black woman and first person of South Asian descent to be vice president of the United States. 
Her election "is a testament to how far we have come," said Felicia Davis, president and CEO of Chicago Foundation for Women.
Rather than a glass ceiling, which breaks easily, it feels like Harris has broken through a concrete wall, Davis said.  
Previously, Harris was the first woman and person of color to be elected as district attorney of San Francisco and attorney general of California. She was also the second Black woman elected to the U.S. Senate. Harris ended her run for president in December 2019, and joined President Joe Biden's ticket in August.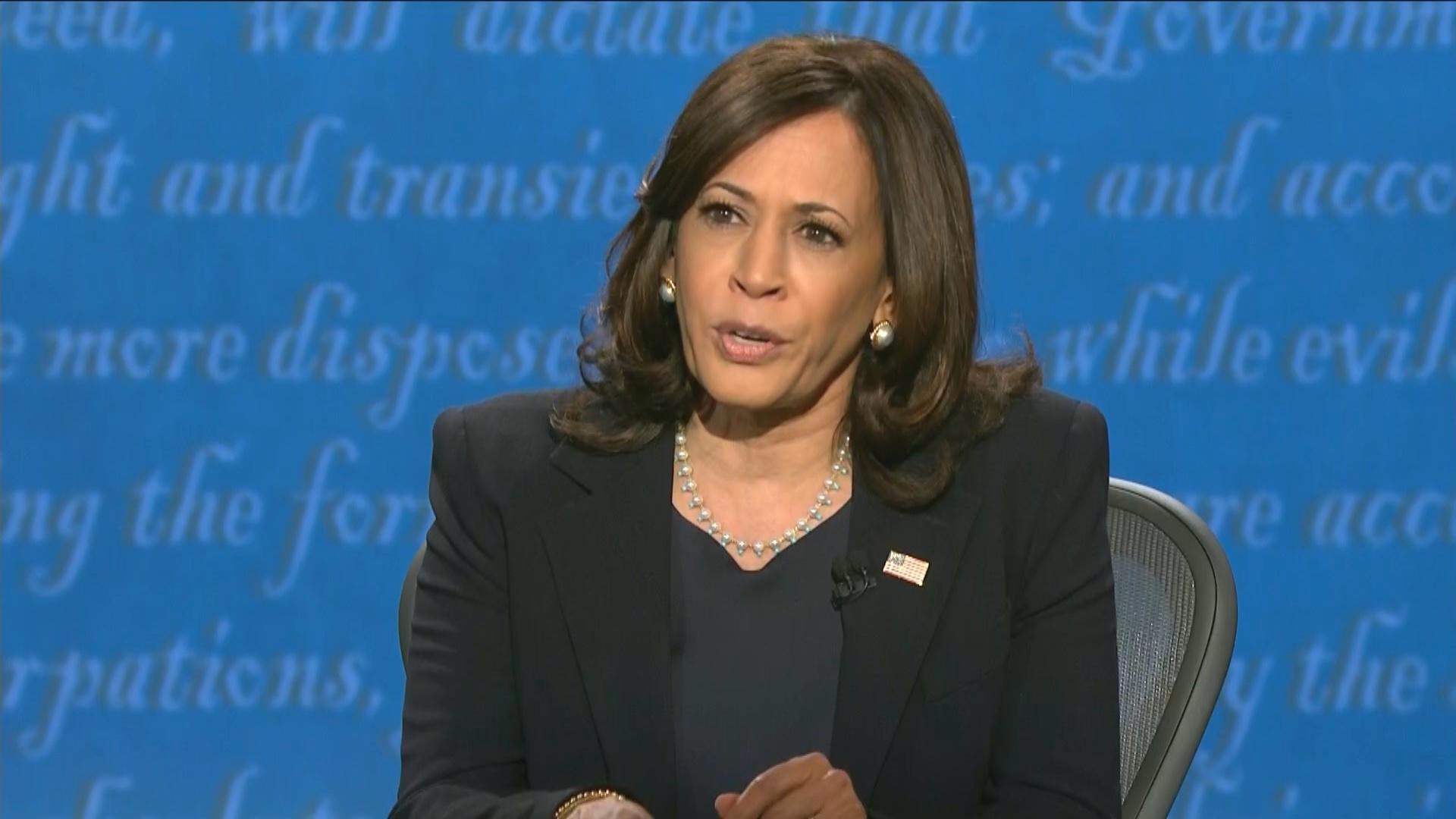 A file photo of Kamala Harris, who was sworn in Jan. 20, 2021 as vice president of the United States. (WTTW News via CNN)
"I think it's really critical that the first woman who is occupying this position is a woman of color. It's not a white woman. It's really significant that Kamala Harris is a nonwhite woman and that she is multiracial and not part white," said Nitasha Sharma, associate professor of African American studies and Asian American studies at Northwestern University.
Harris' position expands the conversation about race, Sharma said. 
"I think she really speaks to the presence of Black women in politics and the need to listen to Black women, but also Black folks have been the race that is signified when we talk about 'race relations,' and so she is read as a Black person, but on the other hand she is also Indian and South Asian, or Asian American, and Asian Americans tend to be racially invisible in the political landscape of the United States," Sharma said.
Women are somewhat better represented in legislative offices rather than executive offices, said Rebecca Sive, a political strategist and former University of Chicago lecturer, where she founded the University of Chicago Harris School of Public Policy women's public leadership initiative. She's also authored a handful of books related to women running for office. 
Harris will operate in a space notoriously dominated by white men, which will bring challenges to what the Biden-Harris administration is already tasked with addressing, like the coronavirus pandemic, racial justice movement and white supremacists. 
"In a space that's dominated by white men, and this is true for any woman, there is the issue of structural gender discrimination which is still profound in the  United States," Sive said. "Another thing, of course, is the structural nature of race discrimination in this country. She will have to confront those two challenges."
Sive says because of Harris' background, she's been in this position before and is equipped to handle it. 
"She knows how to both manage expectations and call things out when they're not right, for instance, if she's being perhaps judged on an unequal playing field," Sive said. 
Davis said she and other women across the country will have Harris' back. She hopes this historic moment will signal change not only to the public sector, but to the corporate sector, encouraging more leadership opportunities for women.
"It feels tremendous," Davis said. "It's opened the door to what's possible in the future."
---