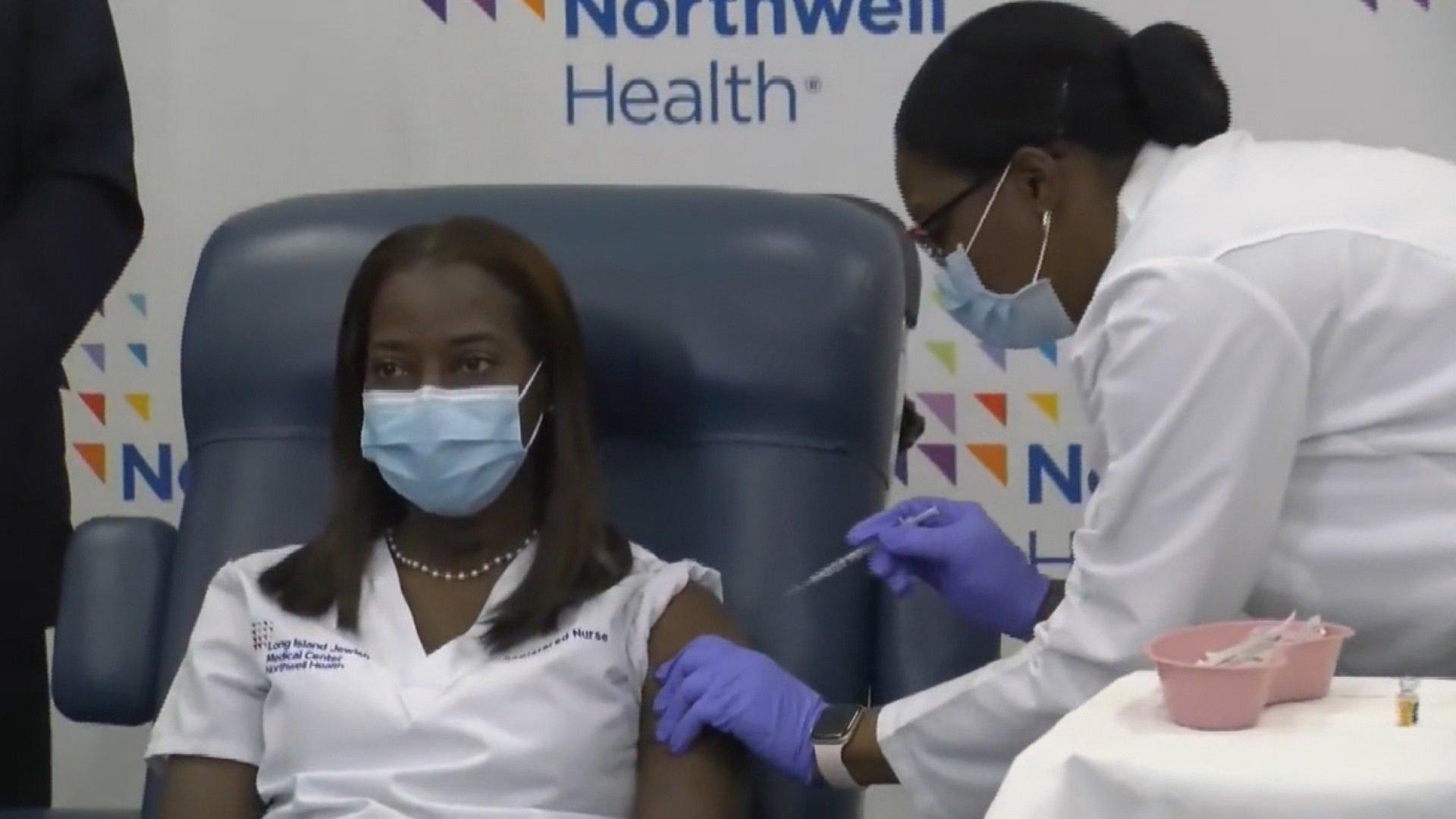 (WTTW News)
Four new coronavirus vaccination sites opened in suburban Cook County on Tuesday, according to an announcement by Gov. J.B. Pritzker.
The sites will provide vaccinations to health care workers this week and will begin vaccinating residents ages 65 and older as well as front-line essential workers starting Monday as the state moves into the next phase of its vaccination rollout.
"Illinois is moving forward with an aggressive vaccination plan that centers equity and focuses communities which have been disproportionally impacted by COVID-19," Gov. J.B. Pritzker said in a statement. "Standing up these sites is a pivotal first step of a plan that coordinates our 97 local health departments statewide – who operate clinics already and will open up more as vaccine supply grows."  
The new vaccination sites are located at:
—County Health's North Riverside Health Center, 1800 S. Harlem Ave. in North Riverside
—Cook County Health's Robbins Health Center, 13450 S. Kedzie Ave. in Robbins
—Cook County Health's Morton East Adolescent Health Center, 2423 S. Austin Blvd. in Cicero
—Cook County Health's Cottage Grove Health Center, 1645 Cottage Grove Ave. in Ford Heights
The vaccination sites will be open from 9 a.m.-5 p.m. Monday through Friday and will provide vaccinations to those eligible by appointment only, according to the press release.
On Monday, Cook County officials said they had expanded their network of vaccination sites to 78 to meet increased demand as more people become eligible for the vaccine. By Tuesday that number increased to 91, according to a spokesperson for the Cook County Department of Public Health. 
In addition, the Illinois Department of Public Health is partnering with large pharmacies to launch hundreds of vaccination sites in communities across the state.
Information about additional vaccination locations and how to make appointments will be available before the state begins the next phase of its rollout, according to the governor's office.
Contact Kristen Thometz: @kristenthometz | [email protected]
---