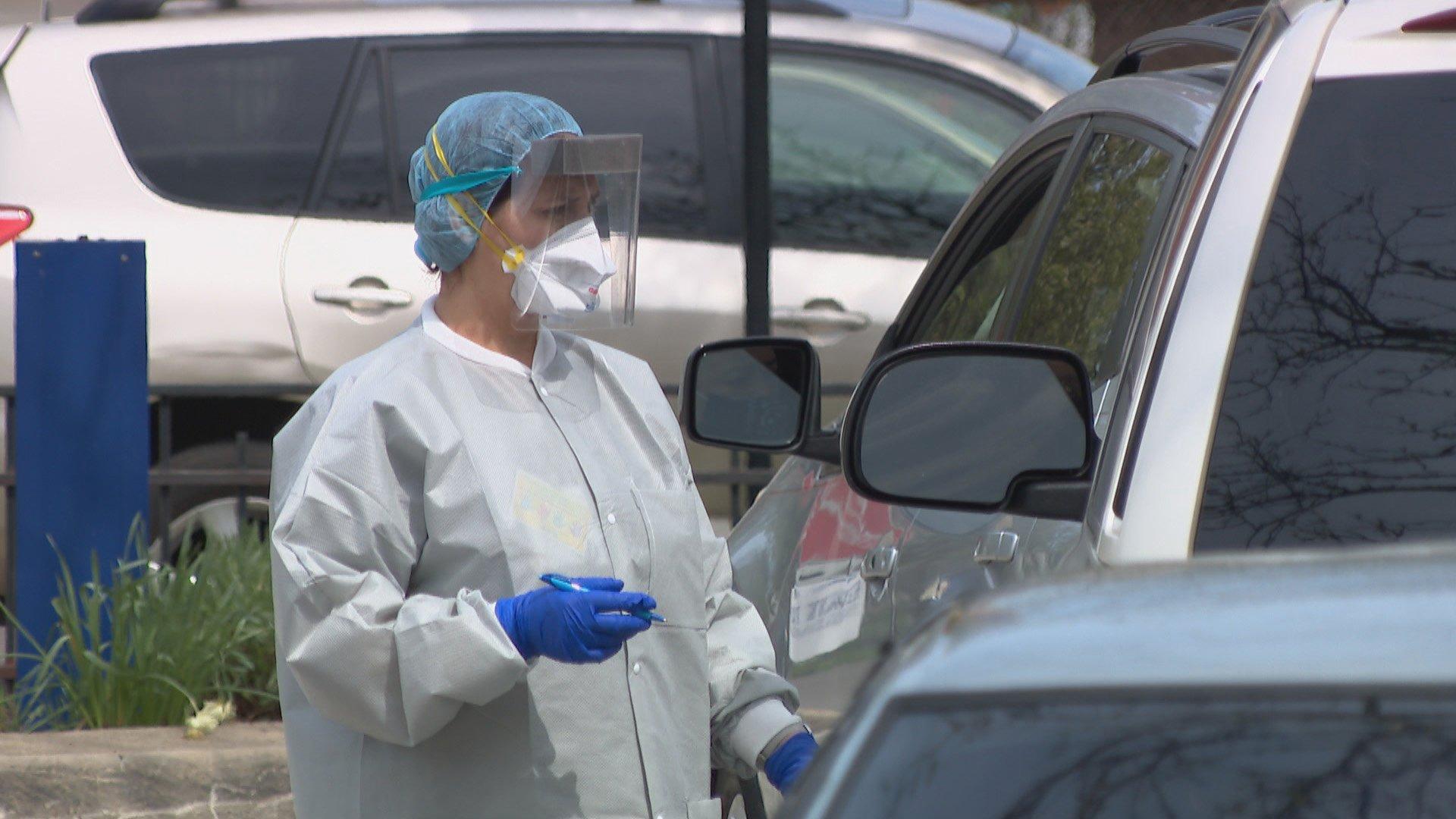 (WTTW News)
Illinois health officials announced Thursday that the state has recorded more than 1 million confirmed and probable cases of COVID-19 since the beginning of the pandemic.
Gov. J.B. Pritzker said on Twitter that the benchmark was a "tragic milestone" that was "heart-wrenching."
"Now that vaccine distribution is underway, we can see the light at the end of this difficult time, but the virus will continue to cause sickness [and] death in the months ahead," Pritzker said. "Let's do everything we can to ensure that families [and] neighbors can get across that finish line healthy."
That means that almost 8% of Illinois' population of 12.7 million has had a confirmed or probable case of COVID-19. The actual rate of infection is likely much higher, because not all cases are confirmed.
Pritzker said Wednesday the toughest restrictions in place to stop the spread of the coronavirus could lift in regions across the state as soon as Jan. 15, once it becomes clear whether there has been a surge of cases after the Christmas and New Year's holidays.
Illinois health officials reported 8,757 new confirmed and probable cases of the virus across the state Thursday, and 177 additional deaths.
The seven-day statewide positivity rate for cases as a percentage of total tests is 8.5%, according to IDPH. The state's test positivity rate is 9.8%.
In Chicago, the seven-day test positivity rate is 10.5%, and in suburban Cook County it is 10.4%, according to IDPH regional data.
As of Tuesday night, 3,921 people in Illinois were reported to be in the hospital with COVID-19, according to IDPH. Of those, 783 patients were in intensive care units and 450 patients with COVID-19 were on ventilators, IDPH reports.
Contact Heather Cherone: @HeatherCherone | (773) 569-1863 | [email protected]
---