Video: Illinois Department of Public Health Director Dr. Ngozi Ezike joins "Chicago Tonight" to discuss vaccine distribution. (Produced by Blair Paddock)
---
The state's first round of COVID-19 vaccinations outside of Chicago took place Tuesday morning in Peoria, where five health care workers rolled up their sleeves to get their first dose.
"I think everyone has reason to be excited that we are at the beginning of the end," Illinois Department of Public Health Director Dr. Ngozi Ezike said following the vaccinations.
Earlier Tuesday morning, five Chicago health care workers became the first people vaccinated in the state.
Gov. J.B. Pritzker called it "an exciting moment."
"These health care workers have been working throughout the pandemic, taking care of people on the front lines. These are our heroes," he said. "And our heroes now have stepped forward to get their vaccine and to show the way for everybody else."
---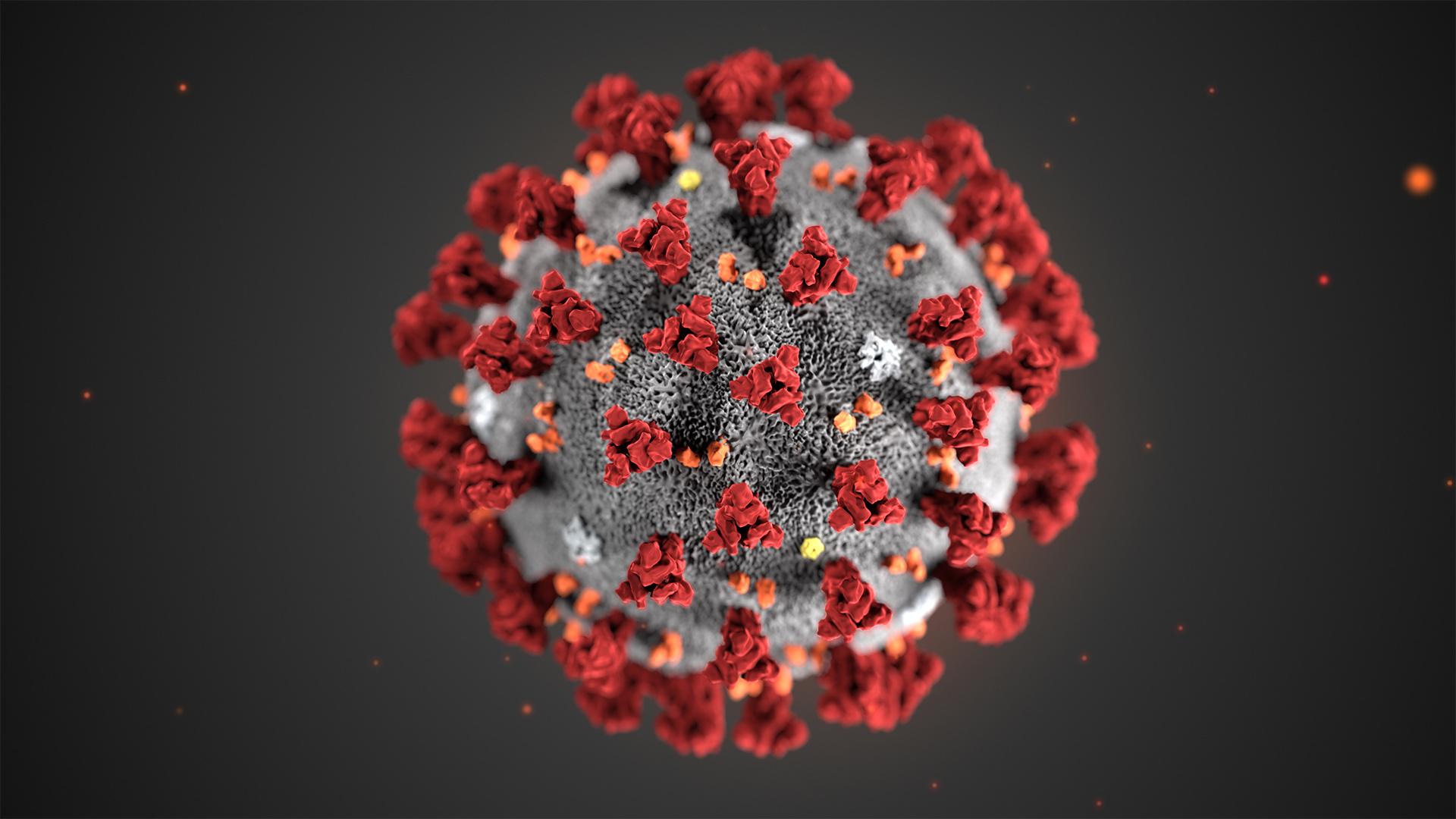 Full coverage of the COVID-19 pandemic from WTTW News.
---
On Monday, 43,000 doses of the vaccine made by Pfizer Inc. and its German partner BioNTech were delivered to Illinois' Strategic National Stockpile. Officials expect to receive a total of 109,000 doses of the vaccine this week, with doses shipped directly to Chicago and the public health departments of Cook, Lake, Madison and St. Clair counties, according to officials.
The vaccine is administered in two doses, several weeks apart. Ezike said both doses are necessary in order to have immunity to the virus. Those who got the vaccine Tuesday "can't consider themselves appropriately covered or immune from this single shot," she said. "It's an important step but there's still absolutely another step."
The five vaccinations given Tuesday morning in Peoria were all to OSF HealthCare Saint Francis Medical Center workers: Chemica Jones, a 41-year-old certified nurse assistant; Juan Fernandez, a 22-year-old transporter; Doug Meyer, a 38-year-old 38 respiratory therapist and airway manager; Victor Chan, a 35-year-old who's the chief of emergency services; and Evelyn Tatum, who works in environmental services.
Ezike hopes skeptics will see that the vaccine is safe.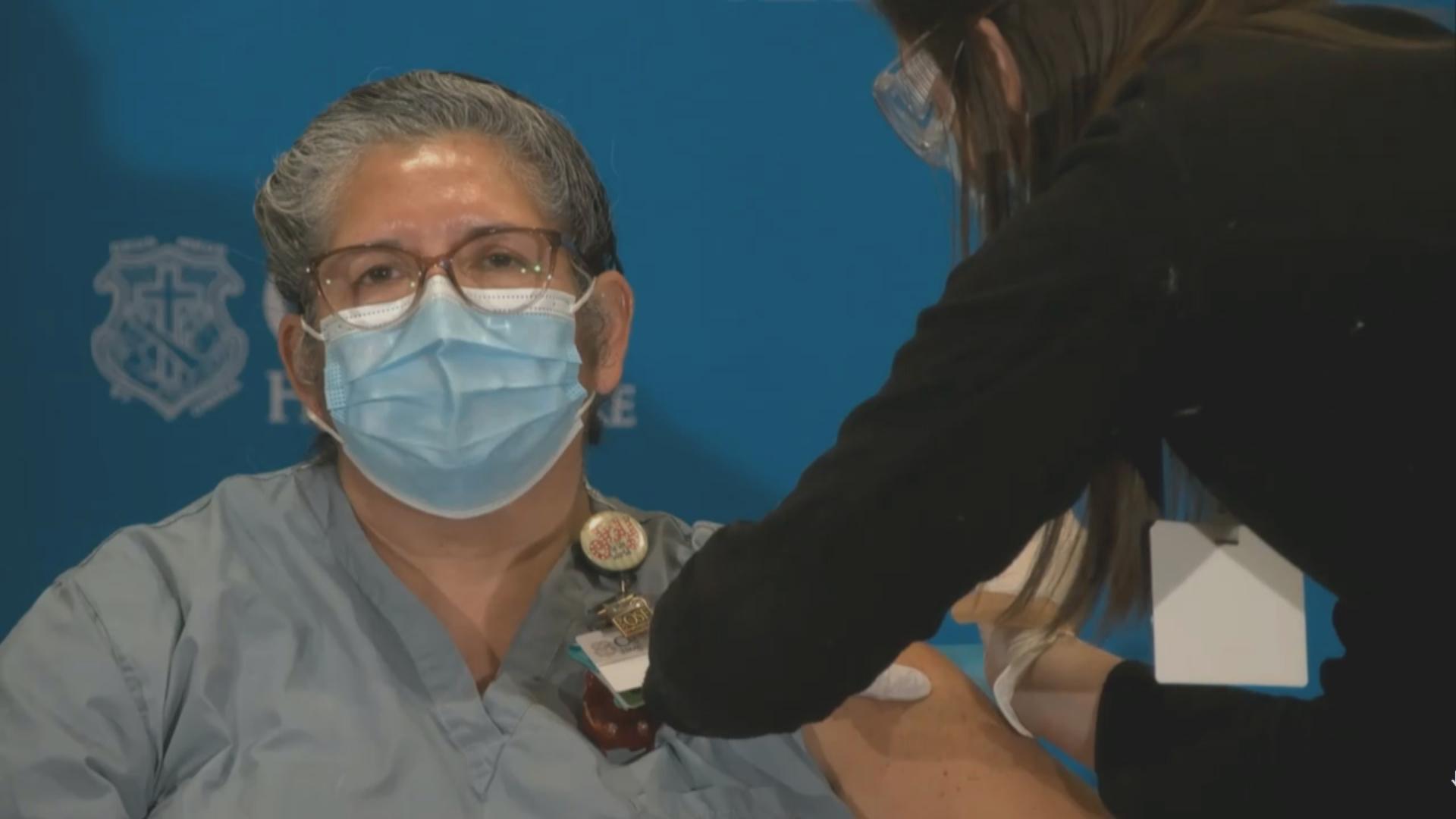 A health care worker gets the COVID-19 vaccine in Peoria, Illinois on Tuesday, Dec. 15, 2020. (WTTW News)
Given the limited availability of initial doses of the vaccine, the state is prioritizing health care workers and long-term care residents and staff. As more vaccine becomes available, more people can be vaccinated.
Officials acknowledged that it will take time to give the vaccine to everyone who wants it.
"This is going to be an extended process even though this is the last mile," Ezike said of vaccinating at least 80% of the state's population to achieve herd immunity. "It will be many, many months, and I think most of 2021 will be spent in this effort."
A widely available coronavirus vaccine is among the key metrics necessary for the state to fully reopen, according to the governor's reopening plan.
"Today is the beginning of a process that allows us to move toward reopening the state entirely. It will take some time," Pritzker said. "The manufacturers of these vaccines are working as diligently as they can. The FDA (is) working diligently to give emergency use authorization and to get us the vaccines that we need to cover the millions of people that will get the vaccine in the state of Illinois."
While Pritzker did not provide a timeline for reopening, he said it will take months to vaccinate residents and reach herd immunity.
Contact Kristen Thometz: @kristenthometz | (773) 509-5452 |  [email protected]
---