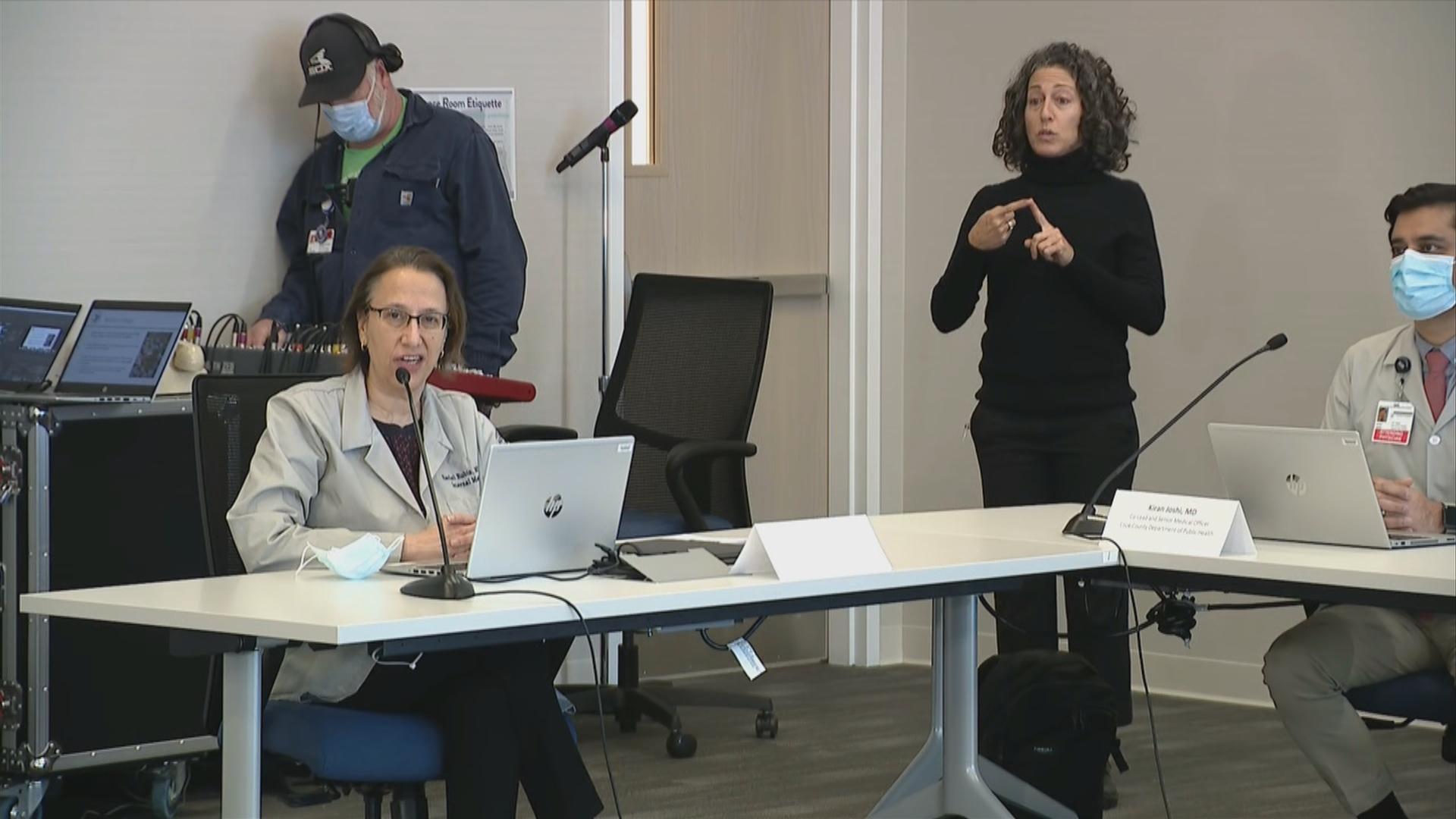 Cook County Department of Public Health co-lead Dr. Rachel Rubin talks Monday, Dec. 14, 2020 about plans to vaccinate suburban Cook County health care workers and residents. (WTTW News)
As the first doses of a COVID-19 vaccine were being administered across the U.S. on Monday, Cook County officials outlined their plans for vaccinating 2.5 million suburban residents, starting with health care workers.
Cook County Board President Toni Preckwinkle said she hopes it's a day people will remember.
"This has been an incredibly challenging year, and as the COVID-19 pandemic rages on it is my sincere hope that today marks the moment where we look back and flag this day, Dec. 14, as the beginning of the end," Preckwinkle said. "The end of the pandemic has taken too many of our friends, colleagues, family members and loved ones. By now we all know someone who has suffered from the disease or succumbed to it."
---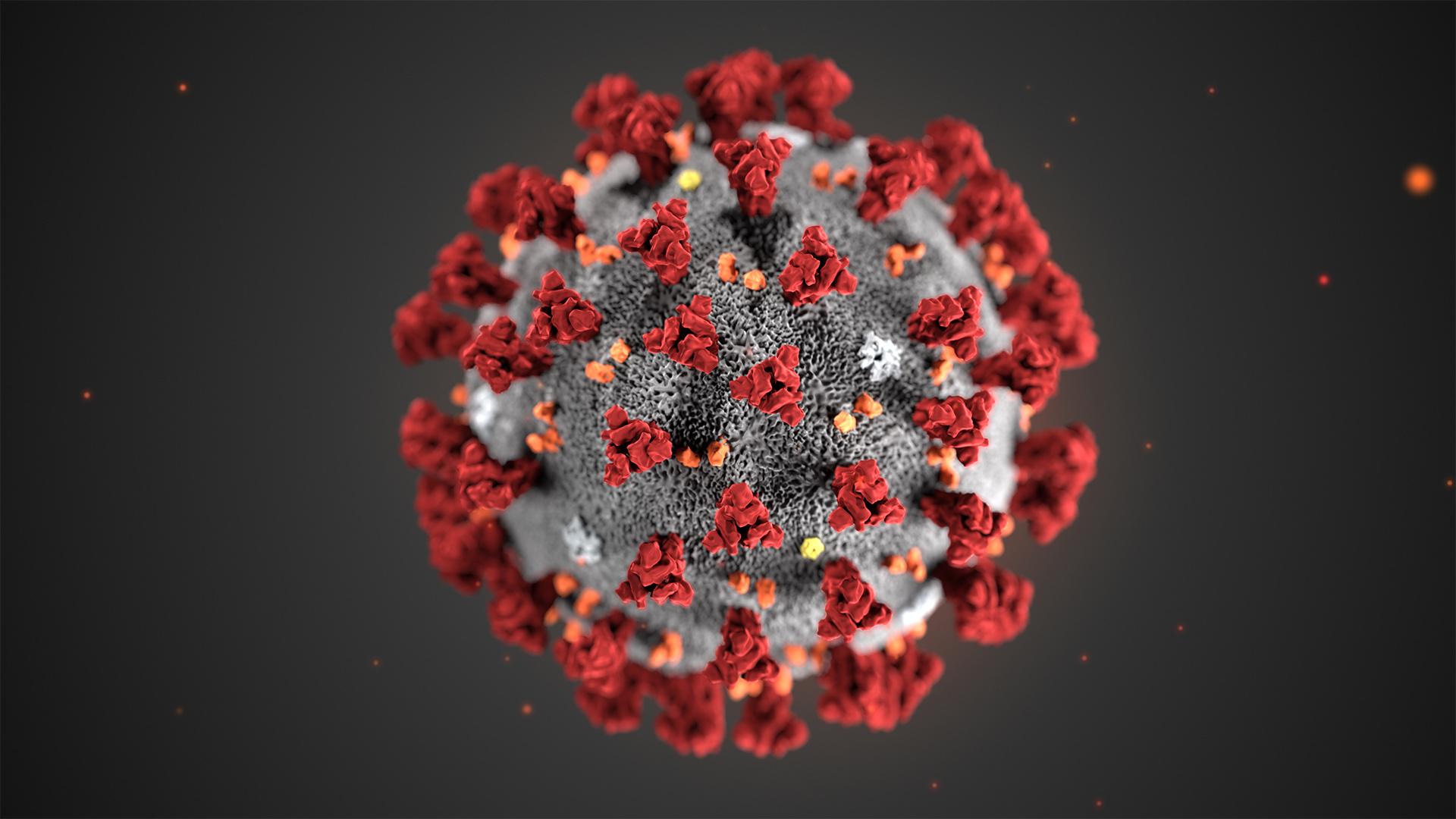 Full coverage of the COVID-19 pandemic from WTTW News.
---
In suburban Cook County, there have been 151,761 confirmed cases of the coronavirus and 2,849 deaths as of Friday, the most recent date for available data, according to county officials.
Cook County officials said they expected to receive by Tuesday 20,000 doses of the COVID-19 vaccine developed by Pfizer and its German partner BioNTech. As with the state's distribution plan, Cook County is taking a phased approach to COVID-19 vaccination, focusing its initial efforts on health care workers who are at the highest risk of exposure to the virus, along with long-term care facility residents and staff.
"The wonderful news is the efficacy demonstrated by this vaccine overall is 95% after two doses," said Dr. Kiran Joshi, co-lead of the Cook County Department of Public Health. People who receive both doses of a vaccine are considered to have achieved "full protection" two weeks after the second dose, according to Joshi. "Five weeks from first dose to full protection," he said.
The doses expected this week will be allocated to 15 suburban hospitals based on essential personnel and COVID-19 impact, according to officials, who said they expect to receive weekly shipments of the vaccine.
"The shipment and delivery of vaccine will not stem this pandemic immediately," said Cook County Health CEO Israel Rocha. "It is a vaccination coupled with patience that will make the difference for all of us and that's what we encourage today."
While the initial doses will be reserved for health care workers, the county expects to begin vaccinating those in long-term care facilities within the next two to three weeks, according to Joshi.
County and state officials are awaiting guidance from the Advisory Committee on Immunization Practices (ACIP) – the committee of medical and public health experts who develop vaccination recommendations – to determine the order in which other members of critical populations should be vaccinated. The committee is expected to meet at the end of the week to issue further guidance, according to Joshi.
Cook County officials have a goal of vaccinating 70% of suburban residents, which is the minimum percentage necessary to achieve herd immunity, according to Dr. Rachel Rubin, co-lead of the Cook County Department of Public Health. "We need to have as many people vaccinated as possible," she said, adding the county will build partnerships to help educate the public about the vaccine, address vaccine hesitancy and dispel any myths or misinformation.
Spreading myths and misinformation could lead to a loss of life, Rocha said. "We're going to do everything possible to spread fact. … We'll be very, very committed to reach out to every group that has an influenceable community they can work with."
Through the county's contact tracing program, it has partnered with more than 30 community-based organizations, which officials intend to tap into to provide outreach about COVID-19 vaccines, according to Rubin.
"The Cook County Department of Public Health is committed to getting vaccine into the arms of all residents of the county, especially those most vulnerable and underserved," said Rubin.
Officials said there are currently no plans to develop a vaccine registry for interested residents, as the Lake County Health Department has done, especially since it will likely be months before the vaccine will be widely available.
Contact Kristen Thometz: @kristenthometz | (773) 509-5452 |  [email protected]
---