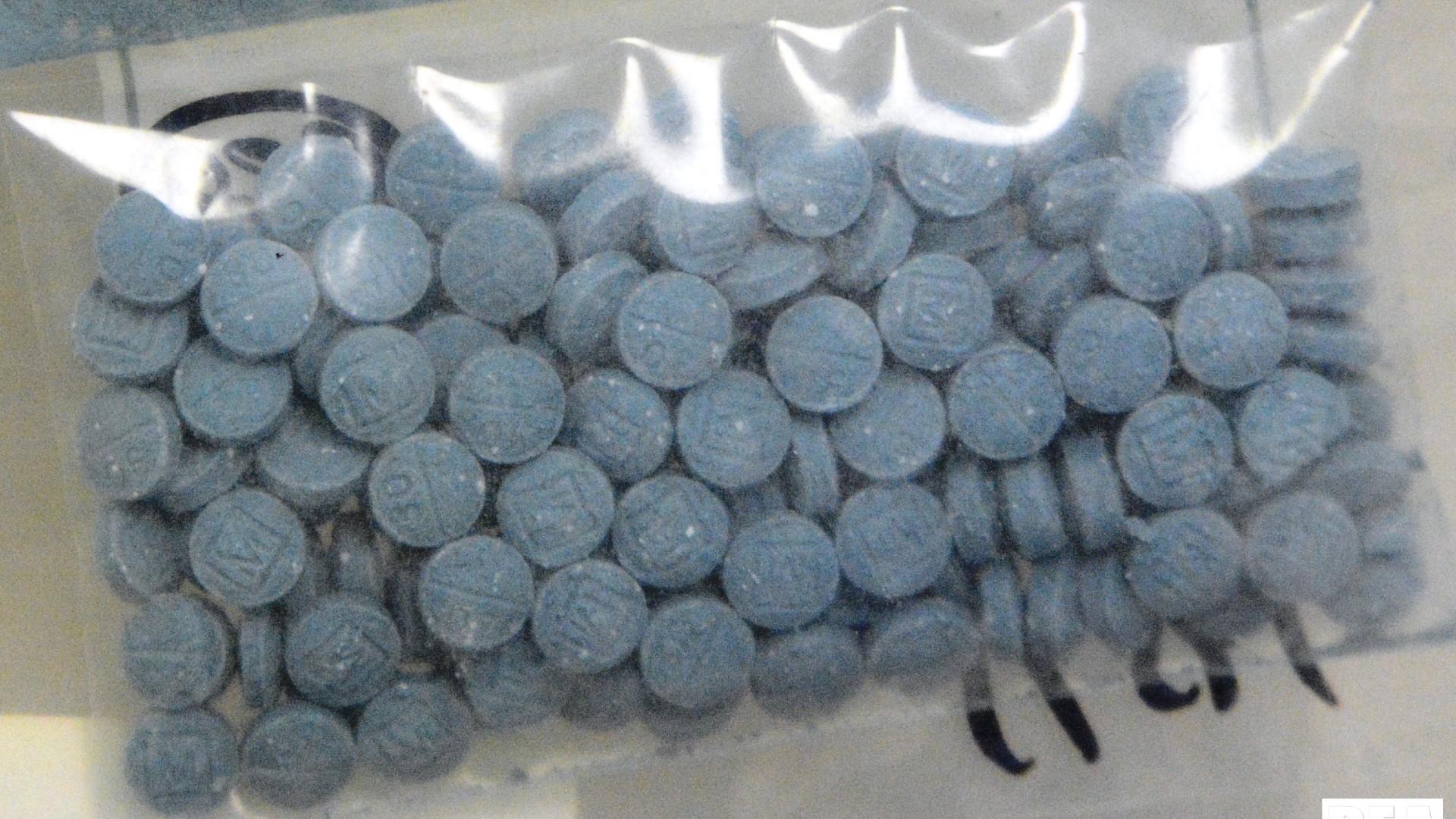 Fentanyl pills (Credit: The U.S. Drug Enforcement Administration)
Suburban Cook County is on track in 2020 to log the highest-ever number of opioid overdose deaths, according to officials.
At an event Wednesday to announce the launch of a new program to address the crisis, Cook County Medical Examiner Ponni Arunkumar broke down the figures.
"Last year, Cook County tallied 1,277 opioid overdose deaths, it was the deadliest year for opioid overdoses the county has ever seen until now. In 2020, we're on track to exceed 2,000 opioid overdose deaths," said Arunkumar, whose office has already reported 1,498 such deaths and has 600 deaths under investigation. "The COVID-19 pandemic has overshadowed the opioid crisis this year."
Cook County Board President Toni Preckwinkle said a new deflection program will address the "silent epidemic" of opioid addiction and prevent opioid overdose deaths by connecting people with treatment and equipping law enforcement agencies with naloxone, a drug used to reverse opioid overdoses, and train them on how to handle overdoses.
"While we're unable to reach every person who's been affected by this pandemic, we're committed to taking the steps we can to save lives where and when we can," Preckwinkle said. "This initiative helps keep people with opioid use disorder out jail and our emergency rooms by distributing lifesaving naloxone to community partners and law enforcement in priority areas. We're providing resources and support in a passionate way."
Under the program, law enforcement personnel will refer people with addictions to community-based treatment as an alternative to incarceration and the emergency room, according to officials, who announced Markham, Harvey and Maywood police piloted such a program.
Maywood's 60153 ZIP code has one of the highest opioid overdose mortality rates in suburban Cook County, officials said. Maywood Police Chief Val Talley said his officers use naloxone on a weekly basis, at minimum.
Harvey Police Chief Rob Collins said his officers were engaging in deflection before knowing what it was. "Sometimes people just need support, and it doesn't always have to end in arrest," he said. "Arrest is placing them in a cycle and sets them up for failure. Deflection may be that exit ramp they need."
Deflection programs are needed now because "we're at a critical moment," Preckwinkle said. "We're heading into two years in a row in which we've had significant (numbers of) overdose cases."
In addition to Markham, Harvey and Maywood, the Cook County Department of Public Health plans to launch deflection programs in nine other communities in partnership with local law enforcement agencies. Those departments will be selected based on county data, according to Jac Charlier, executive director of the TASC Center for Health and Justice. "We'll be working to select departments and more important communities that are experiencing highest rates of opioid overdoses and overdose deaths," he said.
Cook County law enforcement agencies interested in participating in the program can register to join a virtual orientation on deflection that is scheduled for 9 a.m. Dec. 16.
Contact Kristen Thometz: @kristenthometz | (773) 509-5452 |  [email protected]
---