Hanukkah and Christmas are held during some of the shortest days of the year — meaning, they're also the darkest.
But these holidays offer light through menorahs and advent candles, and now, due to the pandemic, the glow of a computer screen.
Typically, these holidays are celebrated in groups of family and friends, but with COVID-19 cases on the rise, faith groups have had to push their celebrations online.
Rachel Weiss, a senior rabbi at the Jewish Reconstructionist Congregation, said her congregation has created meaningful ways to celebrate the holiday online. Together, they'll be cooking latkes together, watching movies and lighting candles virtually.
"Because we do it on Zoom, we have windows into everyone's homes and it's incredibly moving to be able to see candles lit all over," Weiss said. "It's like windows into 100 different sanctuaries."
With celebrations being held outside of the synagogue, people have a unique opportunity to explore their faith, Weiss said. It's allowed them to see how they can create Jewish rituals that are meaningful in their daily lives.
"I have officiated at this point over a dozen Zoom bar, bat and brit mitzvahs in which we mark this ritual of becoming a Jewish adult," Weiss said. "It's really a marker of Jewish values that a 13-year-old gives up something that they want for the greater good of the community."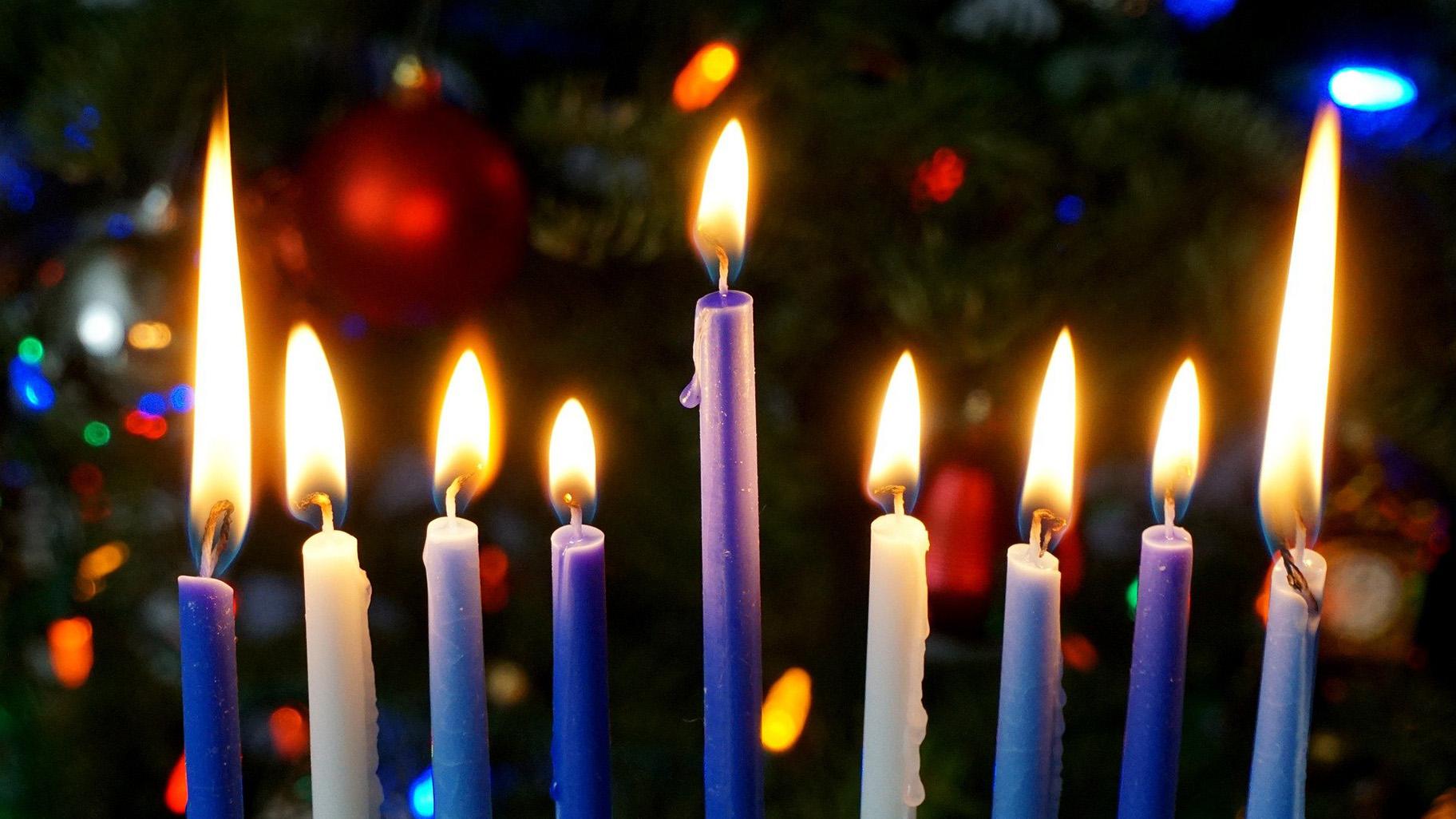 (RJA1988 / Pixabay)
Shawna Bowman, a pastor at Friendship Presbyterian Church, is also shifting gears for the holiday. The congregation is having people sign up to carol, do a table reading of a Christmas pageant and light candles for Christmas Eve — all virtually. Moving completely online has allowed the church to embrace new ways of learning different technologies they might have not used otherwise.
"I think that it's not uncommon to make jokes about the church being the last to adapt and that sometimes we are resistant because we're fearful of what we might lose," Bowman said. "There's an intimacy to online gatherings—in  a way you're face-to-face. Like with passing the peace, there's a participatory piece that you don't get in the church."
While holiday celebrations during the pandemic present challenges, Weiss says, they also offer opportunities for people to come together and bring more light into the world.
"Whether we're putting up Christmas lights or lighting Hanukkah candles, they're all about taking risks in the darkness and I think that's such a poignant message for right now," Weiss said.
---