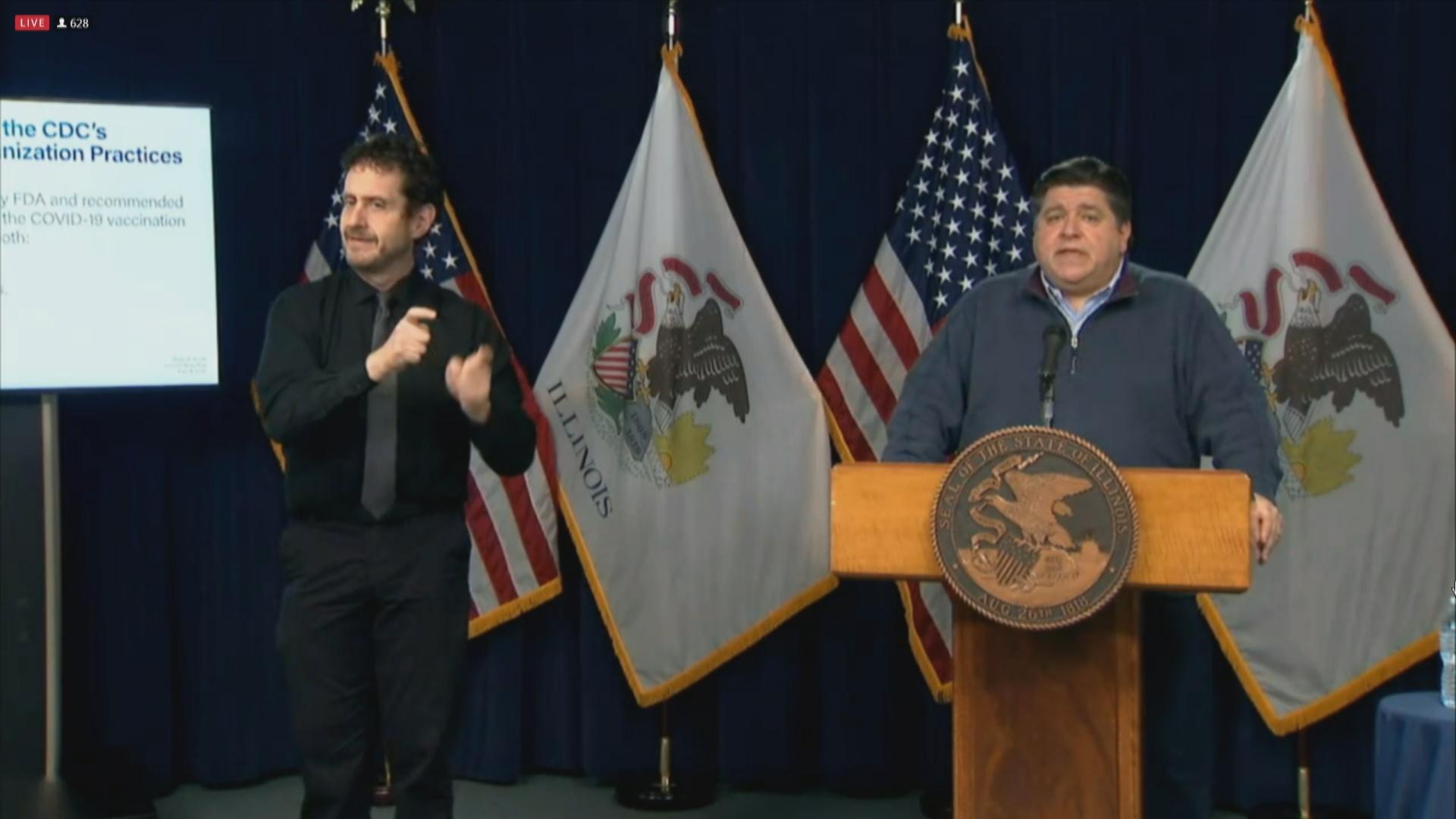 Gov. J.B. Pritzker speaks Friday, Dec. 4, 2020 about the state's coronavirus vaccine distribution plan. (WTTW News)
The first doses of a COVID-19 vaccine could be distributed to health care workers in Illinois and Chicago between Dec. 20 and Dec. 26 if federal officials grant an emergency use authorization, as expected, to pharmaceutical company Pfizer, Gov. J.B. Pritzker said Friday.
Illinois expects to get 109,000 doses of the Pfizer vaccine, including 23,000 doses reserved for Chicago, in the first shipment, Pritzker said. However, that depends on federal officials voting to authorize its distribution on Thursday.
---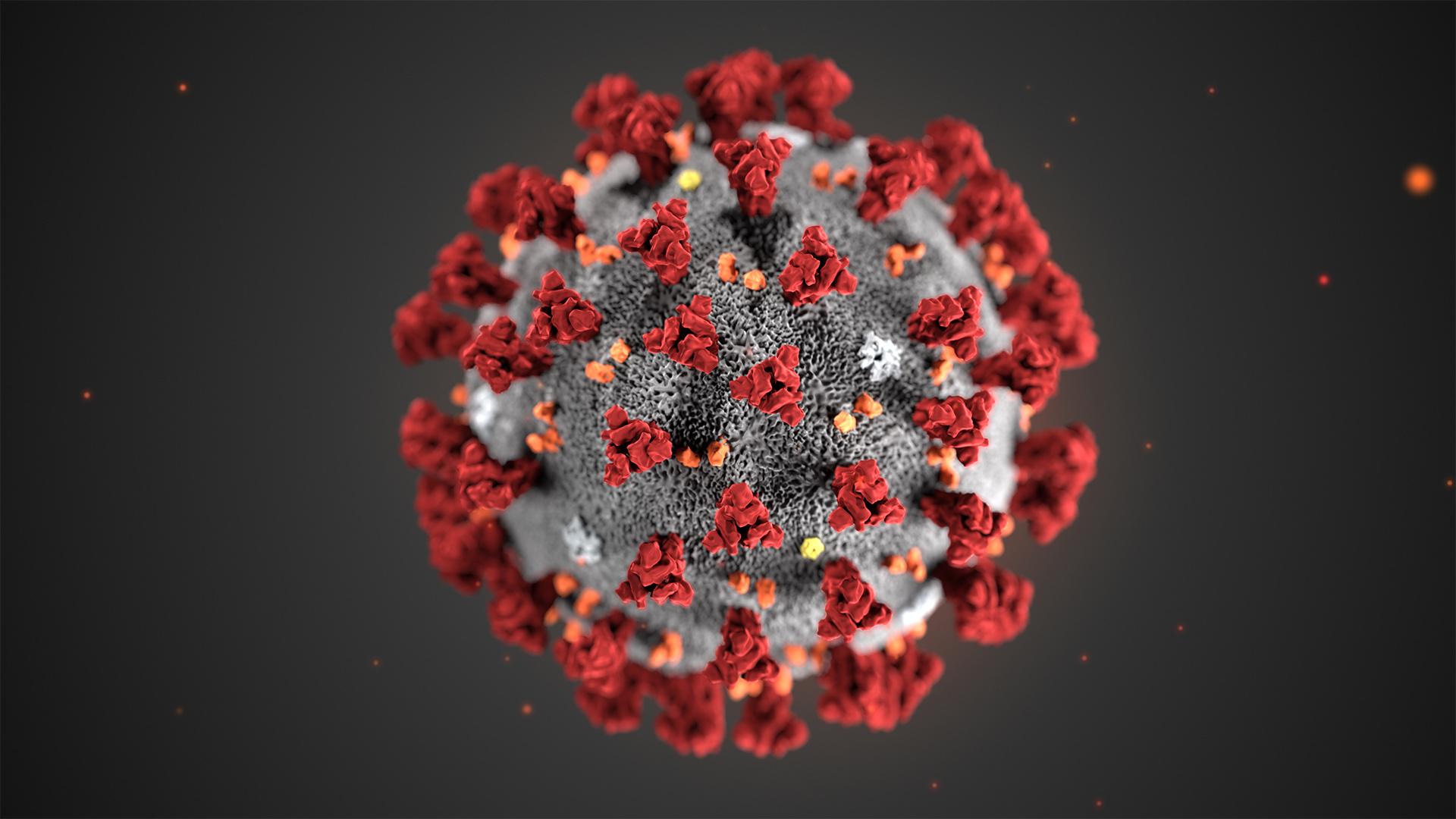 Full coverage of the COVID-19 pandemic from WTTW News.
---
But that will only be enough for a fraction of the 654,598 health care workers in Chicago and Illinois, Pritzker said. The first doctors and nurses to be vaccinated will be in the 50 Illinois counties with the highest death rates per capita, officials said.
That includes DuPage, Kane, Will and Lake counties as well as suburban Cook County, officials said.
"This will not be a quick process," Pritzker said. "There is a lot out of our control."
Health care workers who get the first vaccine dose from the initial shipment will get their second required dose of vaccine from a future shipment, Pritzker said.
A second vaccine, developed by Moderna, could be approved by federal officials on Dec. 17.
After Illinois' health care workers get two doses of a vaccine, the 109,227 residents of long-term care facilities in Chicago and Illinois will be next in line, Pritzker said.
Officials with the Illinois Department of Public Health will coordinate the distribution of vaccine doses with county health agencies, using regional medical centers as hubs to ensure the vaccines are stored properly.
The Pfizer vaccine must be kept in ultra-cold storage, and requires two doses given three weeks apart. The Moderna vaccine can be stored in a standard freezer, officials said.
State officials have purchased 20 storage units capable of storing the Pfizer vaccine at negative 80 degrees, said Dr. Ngozi Ezike, the director of the Illinois Department of Public Health. 
Residents of long-term care facilities will be vaccinated by CVS and Walgreens through an agreement with the federal government, Ezike said.
"There are many moving parts to this plan," Ezike said, pledging to be fully transparent with the vaccine distribution efforts.
The limited availability of vaccines means — even under the best-case scenario — it will be months before those at low risk for COVID-19 will get an initial dose of vaccine, Pritzker said.
Once he is eligible for the vaccine, Pritzker said he would take it and was open to do it in front of the news media to encourage everyone to get a vaccine when one becomes available. 
The governor sought Friday to allay concerns that the lightning-fast development of the vaccines means they have not been fully vetted and could have significant side effects. The first case of COVID-19 was diagnosed in the United States on Jan. 20, 2020.
In addition to a multibillion-dollar commitment to buy vaccine doses from the federal government as part of Operation Warp Speed, Pritzker credited researchers and scientists who had been working for many years to develop vaccines for coronaviruses like the one that causes COVID-19.
"It is a true testament to the necessity of investing in science," Pritzker said.
Illinois health officials reported 10,526 new confirmed and probable cases of the virus across the state on Friday as well as 148 additional deaths, including five women from Cook County in their 90s.
The preliminary seven-day statewide test positivity is 12.1%, according to IDPH.
In Chicago, the seven-day test positivity rate is 12.3%, and in suburban Cook County it is 12.9% according to IDPH regional data.
As of Thursday night, 5,453 people in Illinois were reported to be in the hospital with COVID-19, according to IDPH. Of those, 1,153 patients were in intensive care units and 703 patients with COVID-19 were on ventilators, IDPH reports.
Contact Heather Cherone: @HeatherCherone | (773) 569-1863 | [email protected]
---