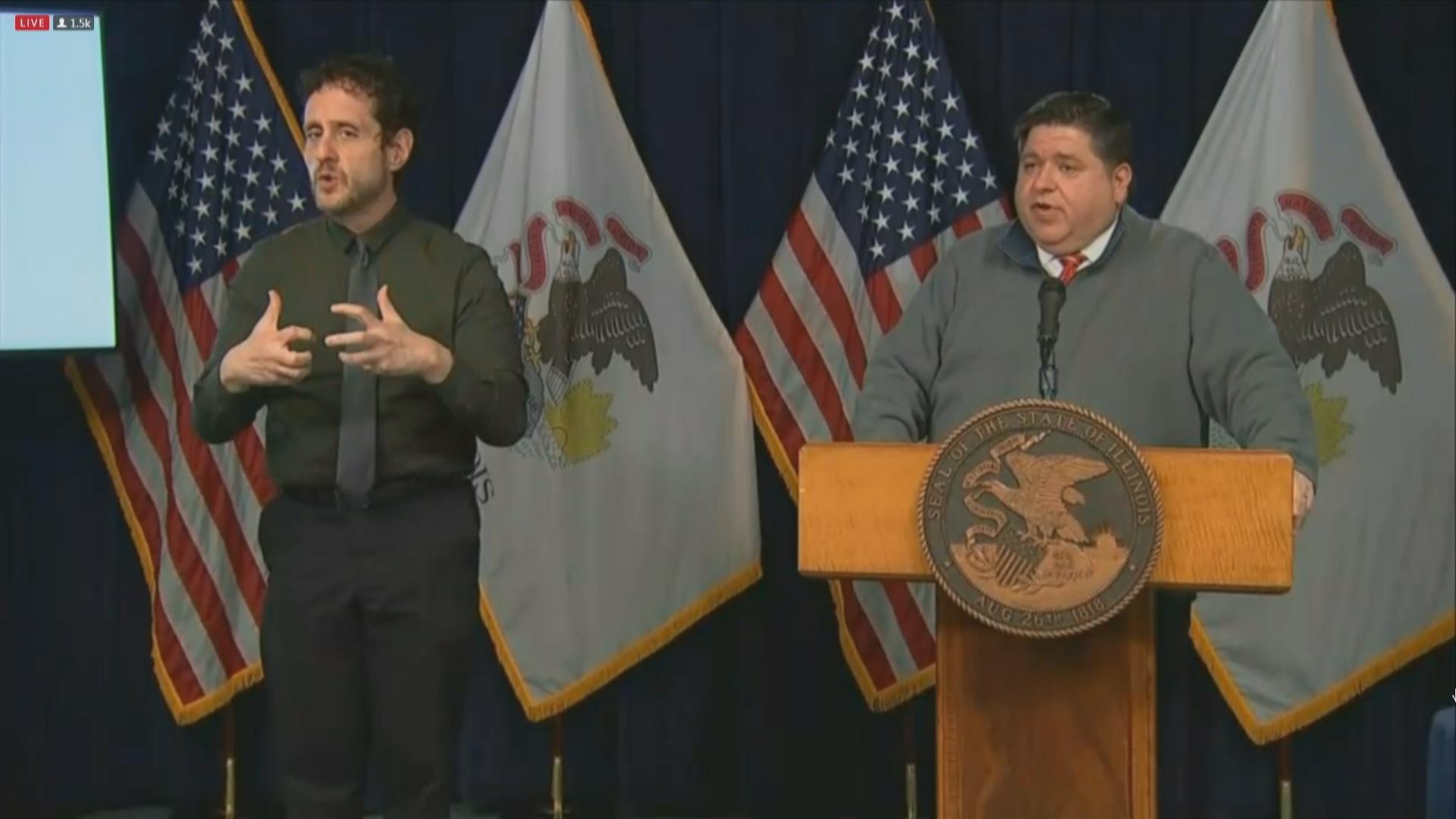 Gov. J.B. Pritzker speaks Monday, Nov. 16, 2020 during his daily COVID-19 briefing. (WTTW News)
With coronavirus infections and hospitalizations on the rise across the state, officials are again urging Illinois residents to do their part in fighting the virus.
"Stay home if you can. Wear a mask if you need to go out because what nurses and doctors and health care workers are experiencing in their hospitals right now is a crisis as challenging as the one they experienced last spring," Gov. J.B. Pritzker said Monday. "These are our front line health care heroes and they need our support right now."
---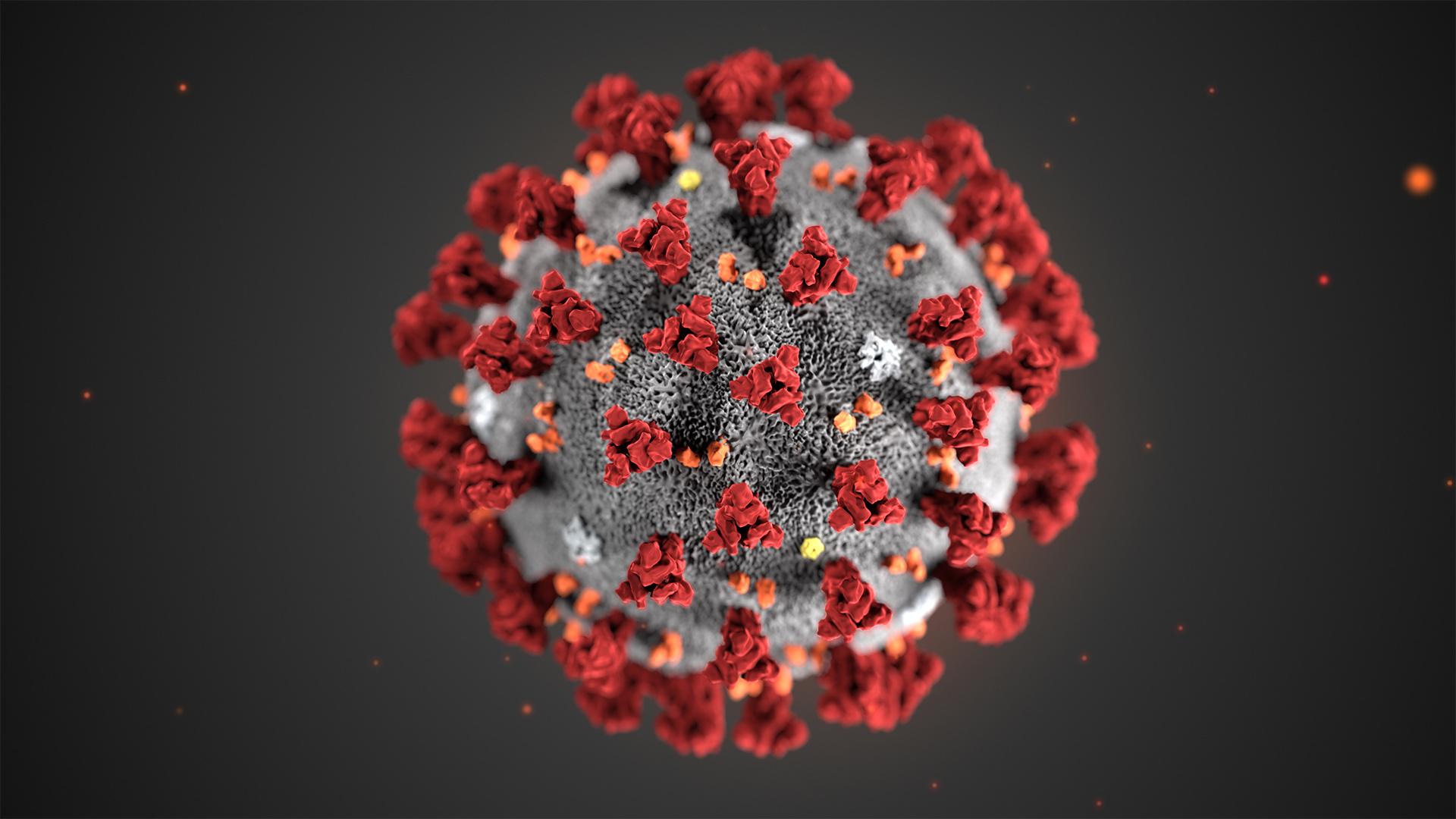 WTTW News is renewing its commitment to covering COVID-19. Find our full coverage of the pandemic here.
---
The Illinois Department of Public Health reported 11,632 new confirmed and probable COVID-19 cases Monday and 37 virus-related deaths. To date, there have been 585,248 cases and 10,779 deaths in Illinois.
According to the governor, more people with COVID-19 are being hospitalized now than during the spring peak six months ago. "As of our most current data, we are today averaging more than 5,200 fighting COVID-19 in our hospitals," he said. "That's 400 more individuals than at our spring high and a 70% increase in the last two weeks alone."
Health care and hospital workers are "paying the price" for those increasing rates, Pritzker said. "They're exhausted, often working overtime and double shifts."
With COVID-19 cases surging throughout the country, health care and hospital workers are in high demand, according to the governor. "That fact is more than a frightening backdrop, because it means there are no health care workers to call in as reinforcements from other states," he said, adding out-of-state workers who helped fight Illinois' spring surge aren't available.
"It means that even more than in the spring we have to step up to support our health care workers and do everything in our power to prevent people from contracting COVID-19," he added.
Pritzker called on residents to stay home, wear masks, wash their hands and avoid gatherings "until we get to a place where it's safe to come together again."
In addition to a rising number of COVID-19 cases and hospitalizations, virus-related deaths are up 260% since the beginning of October, when the state was averaging 23 deaths per day, according to Pritzker.
Two weeks ago, the state was averaging 41 deaths per day, Pritzker said. Now, the state is averaging 81 deaths per day – a 98% increase from two weeks ago.
"Even before winter we are seeing the consequences of rising case rates and hospitalizations across the state," he said.
As of Sunday night, 5,581 people were hospitalized with COVID-19, and of those, 1,144 patients were in intensive care units and 514 on ventilators, according to state health officials.
The preliminary statewide positivity rate for cases as a percentage of total tests is 12.5%, IDPH reported Monday. A week ago, that rate was 11.4%. Test positivity across the state — the number of positive tests as a percentage of total tests — is 14.7%, according to officials. That rate is higher both in Chicago (15.6%) and suburban Cook County (15.9%), IDPH regional data shows.
With Thanksgiving approaching, IDPH Director Dr. Ngozi Ezike urged residents to rethink their holiday plans, especially if those plans involve people who are over age 60, have underlying health conditions or are pregnant.
"They need to be more aligned with COVID-19 precautions," she said. "The best way to share this holiday is virtually. You really have to consider doing it that way. Let's not gamble with a virus that has already stolen from us, robbed us of nearly 11 million people in just eight months," she said.
Contact Kristen Thometz: @kristenthometz | (773) 509-5452 |  [email protected]
---