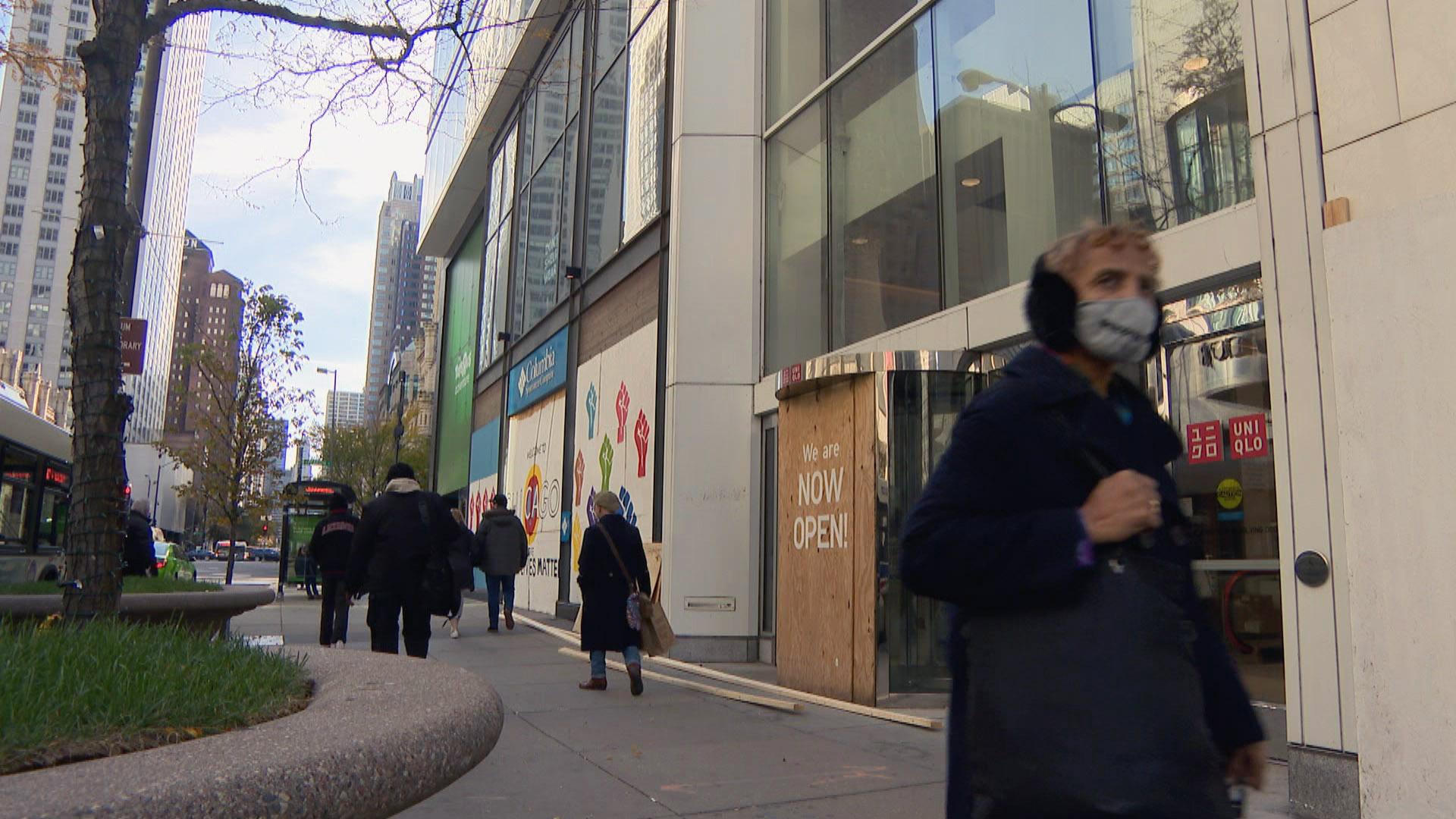 Downtown Chicago businesses brace for possible election-related unrest by boarding up their windows on Monday, Nov. 2, 2020. Election week also saw record numbers of new COVID-19 cases in Illinois. (WTTW News)
For the third consecutive day, public health officials reported more than 10,000 new cases of COVID-19 in Illinois as the total number of infections statewide neared the 500,000 mark.
The Illinois Department of Public Health reported 10,009 new cases and 42 virus-related deaths Sunday, bringing totals to 487,987 cases and 10,196 deaths since the first infection was reported in Illinois in late January.
Twenty-seven residents of Cook County, including a man in his 30s, were among those reported dead Sunday by the IDPH.
---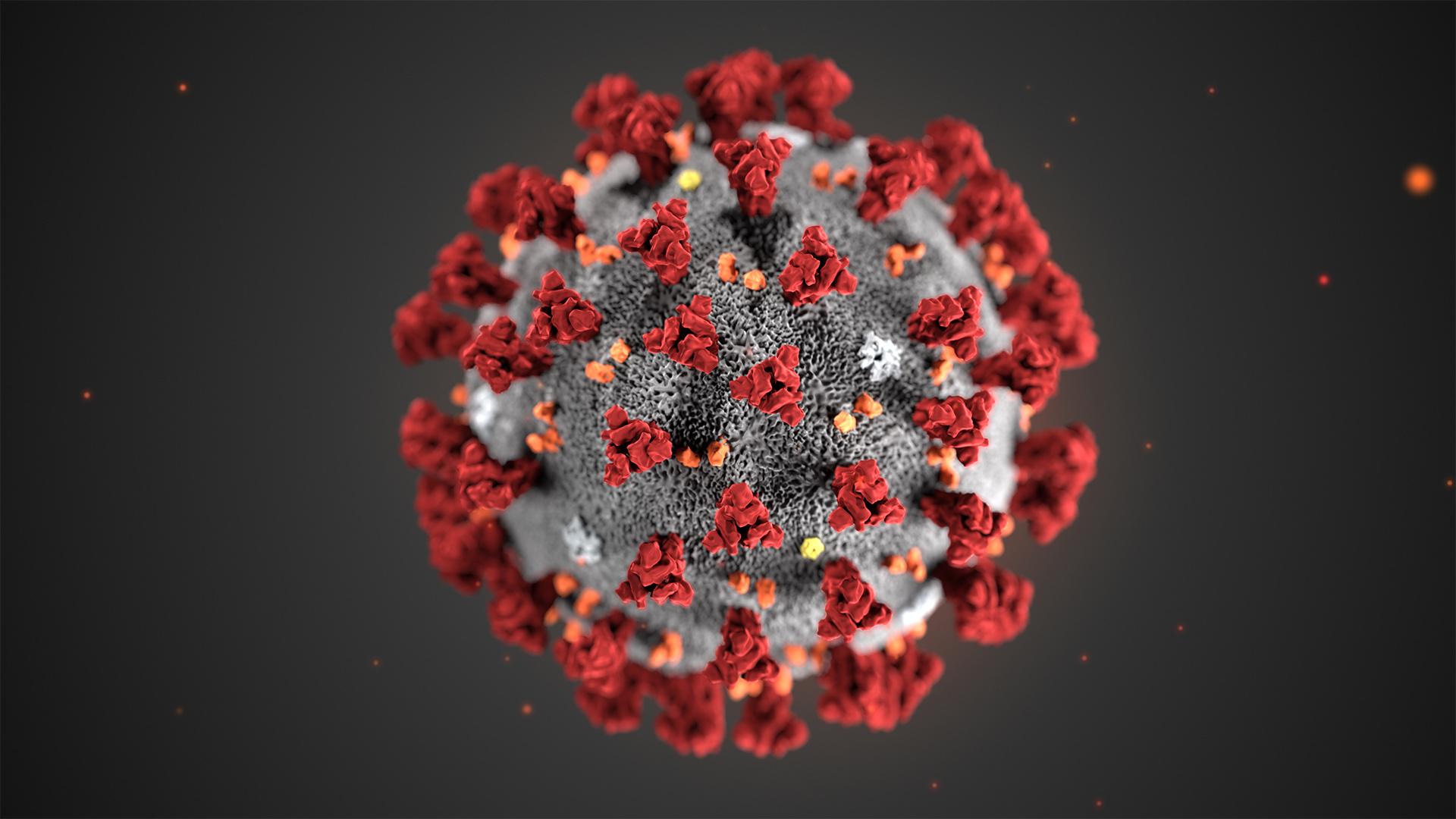 WTTW News is renewing its commitment to covering COVID-19. Find our full coverage of the pandemic here.
---
The state hit a new record high Saturday in the number of single-day cases reported: 12,438.
The seven-day statewide positivity rate for cases as a percentage of total tests is now 10.6%, IDPH reported Saturday. A week ago, that rate was 8%. Test positivity across the state — the number of positive tests as a percentage of total tests — is 12%. That rate is similar both in Cook County (12.1%) and Chicago (11.9%), IDPH regional data shows.
State labs processed more than 90,000 specimens in the past 24 hours, according to the IDPH.
"Spread the faith, not the virus," Gov. J.B. Pritzker tweeted Sunday. "I know we'll get through this — we just have to listen to the doctors. Let's go all in, Illinois."
Each of the state's 11 regions is now operating under tightened restrictions — including a suspension of indoor service at bars and restaurants. In addition, 75 counties and the city of Chicago are reported to be at a warning level for the virus, a designation meant to inform local communities of an increased risk of COVID-19.
---