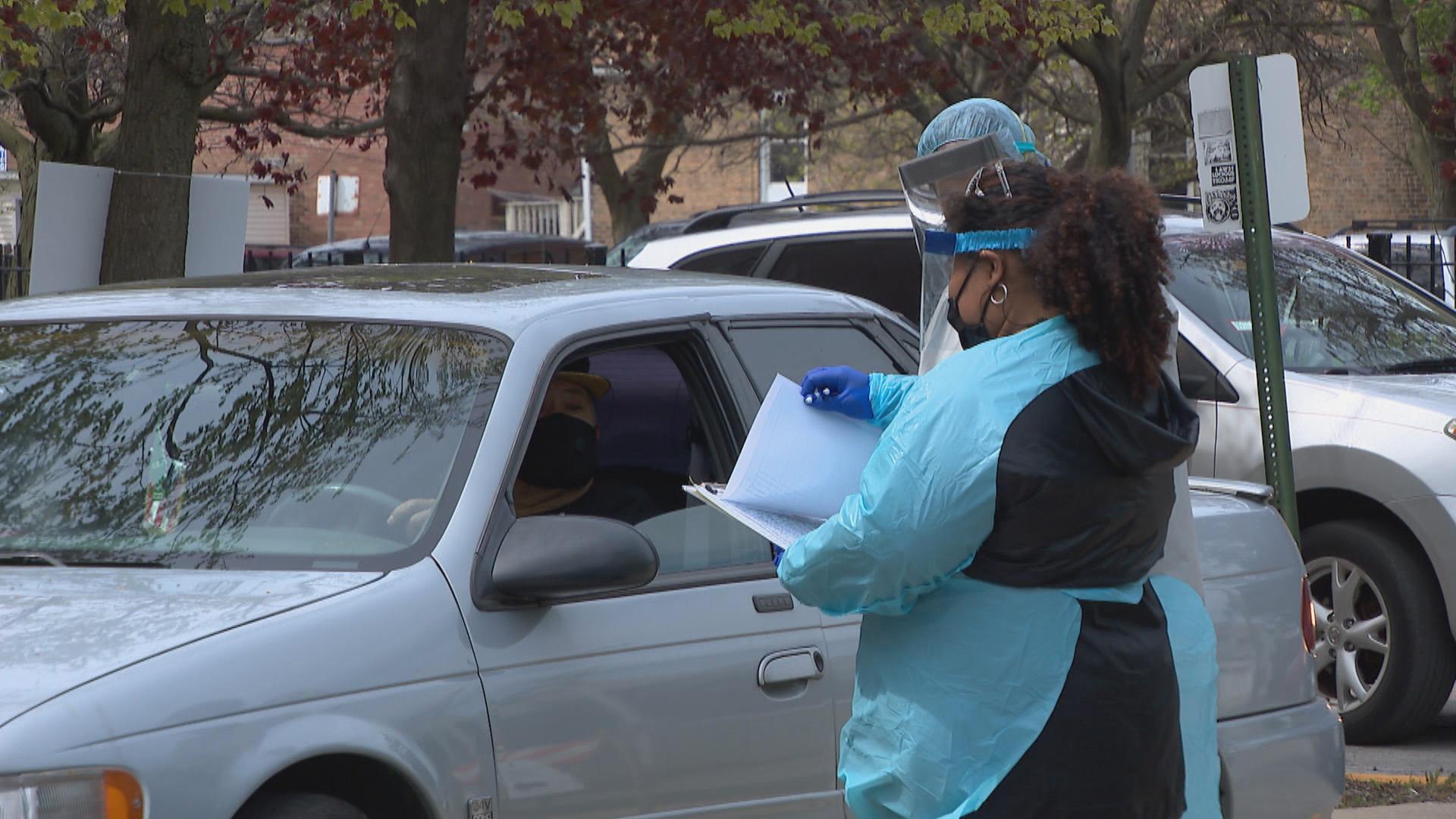 (WTTW News)
As Illinois sees yet another record number of COVID-19 cases, state health officials released data showing there have been 10 school-based coronavirus outbreaks, while hundreds of schools have faced potential exposures.
A day after shattering the record for new COVID-19 cases within a 24-hour period, the Illinois Department of Public Health reported 10,376 cases Friday and an additional 49 deaths. There have been 10,079 virus-related deaths in Illinois since the pandemic took hold in the spring.
"We're on the verge," Gov. J.B. Pritzker said Friday, noting that the number of cases has been moving in a linear fashion upwards but may soon reach an "inflection point" where there would be exponential growth as there was in the spring. "If it does (go exponential), then we'll be in a world of hurt. We're in, you know, a bad situation now."
---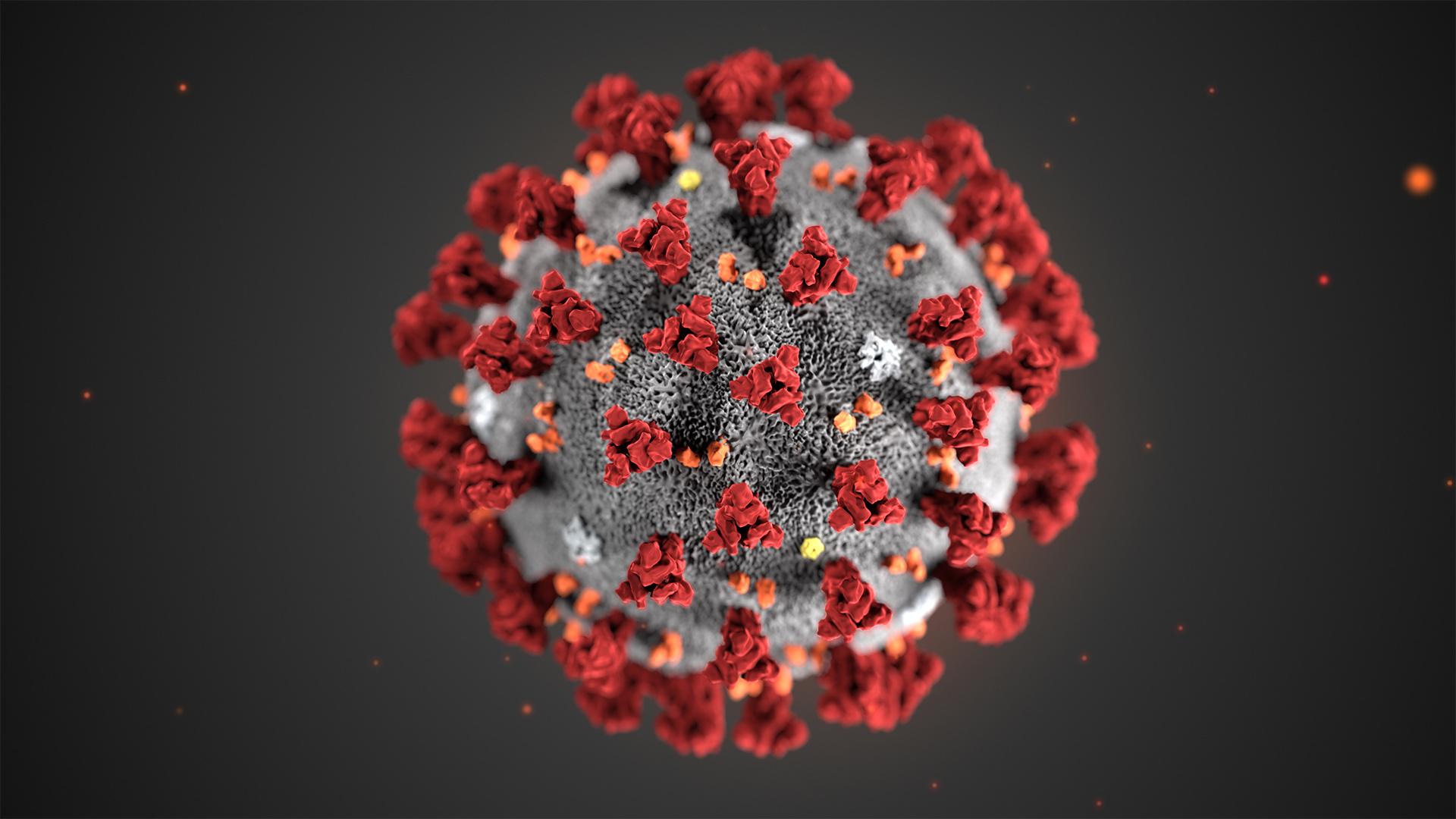 WTTW News is renewing its commitment to covering COVID-19. Find our full coverage of the pandemic here.
---
Shortly after his briefing, Pritzker announced he would once again enter isolation pending a COVID-19 test following a recent exposure to someone who has tested positive for the coronavirus. According to his office, the exposure occurred during an external meeting Monday in a large conference room in the governor's office.
Pritzker's office is conducting contact tracing and following all necessary health protocols.
For the first time Friday, the state also began publishing the number of probable COVID-19 cases.
The preliminary seven-day statewide positivity rate for cases is 9.6%, a half-percentage point increase since Thursday. Test positivity across the state — the number of positive tests as a percentage of total tests — is 11.1%.
As of Friday, that rate was 11% in Chicago and 11.3% in Cook County, according to IDPH regional data.
School outbreaks, exposure
During his press briefing, Pritzker outlined some of the contact tracing metrics IDPH released Friday, including exposure, outbreak and school-level data.
In Cook County, 232 schools have had potential exposure to COVID-19 but zero outbreaks have been recorded. Statewide, there have been 10 school-based outbreaks, according to the data, which will be updated each week.
For potential exposure, the IDPH shows the number of confirmed and probable COVID-19 cases in which a school was listed among the places the person visited (though that doesn't mean it was the location in which they contracted the virus).
The outbreak numbers include people who associated with a coronavirus-positive student or staff member in programs before and after school, like sports. But it doesn't factor in secondary cases that may have occurred in a household member who hadn't been on school grounds.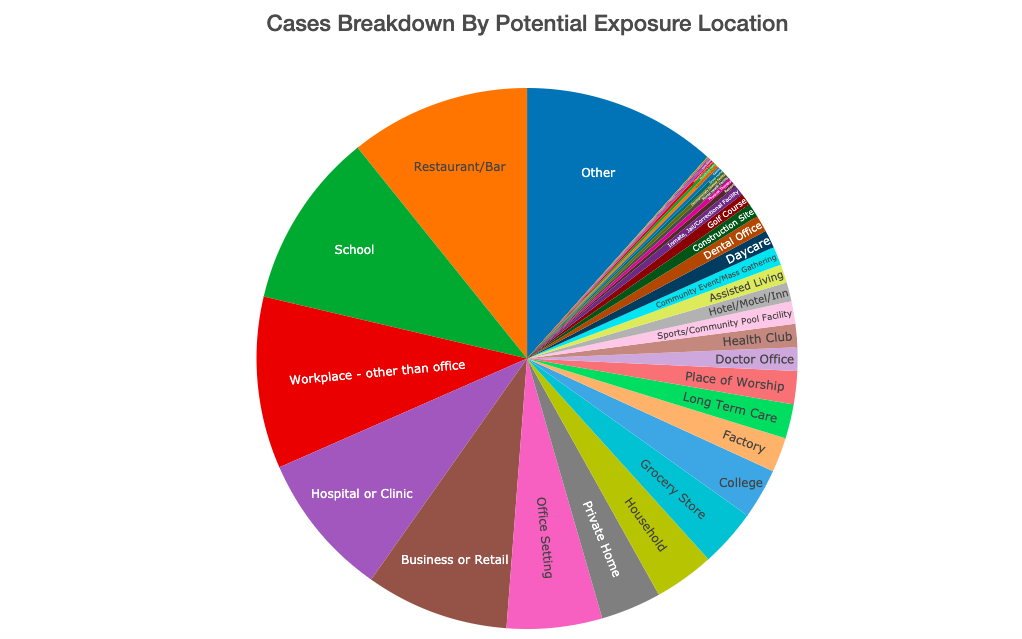 (Illinois Department of Public Health)
While schools and workplaces are both significant potential sources of exposure, the governor reiterated that the single largest potential exposure source remains bars and restaurants.
Since July, the department has distributed $237 million in grant funding to 97 local health departments in an effort to increase contact tracing statewide. According to the governor, 57 of those 97 health departments are reaching out to at least 90% of patients, and 86 departments are hitting 75% or more.
State health officials are urging people to comply with contact tracers so the state can better track positive cases and inform those who they've been close to.
"Please, if you get that call from Illinois COVID Health, please answer the phone and answer the questions," IDPH Director Dr. Ngozi Ezike said. "This isn't just about you, this is about all of us. The next several months are going to be very tough, they are going to be very hard. But how tough and how hard and how bad it is still depends on us."
Contact Matt Masterson: @ByMattMasterson | (773) 509-5431 | [email protected]
---