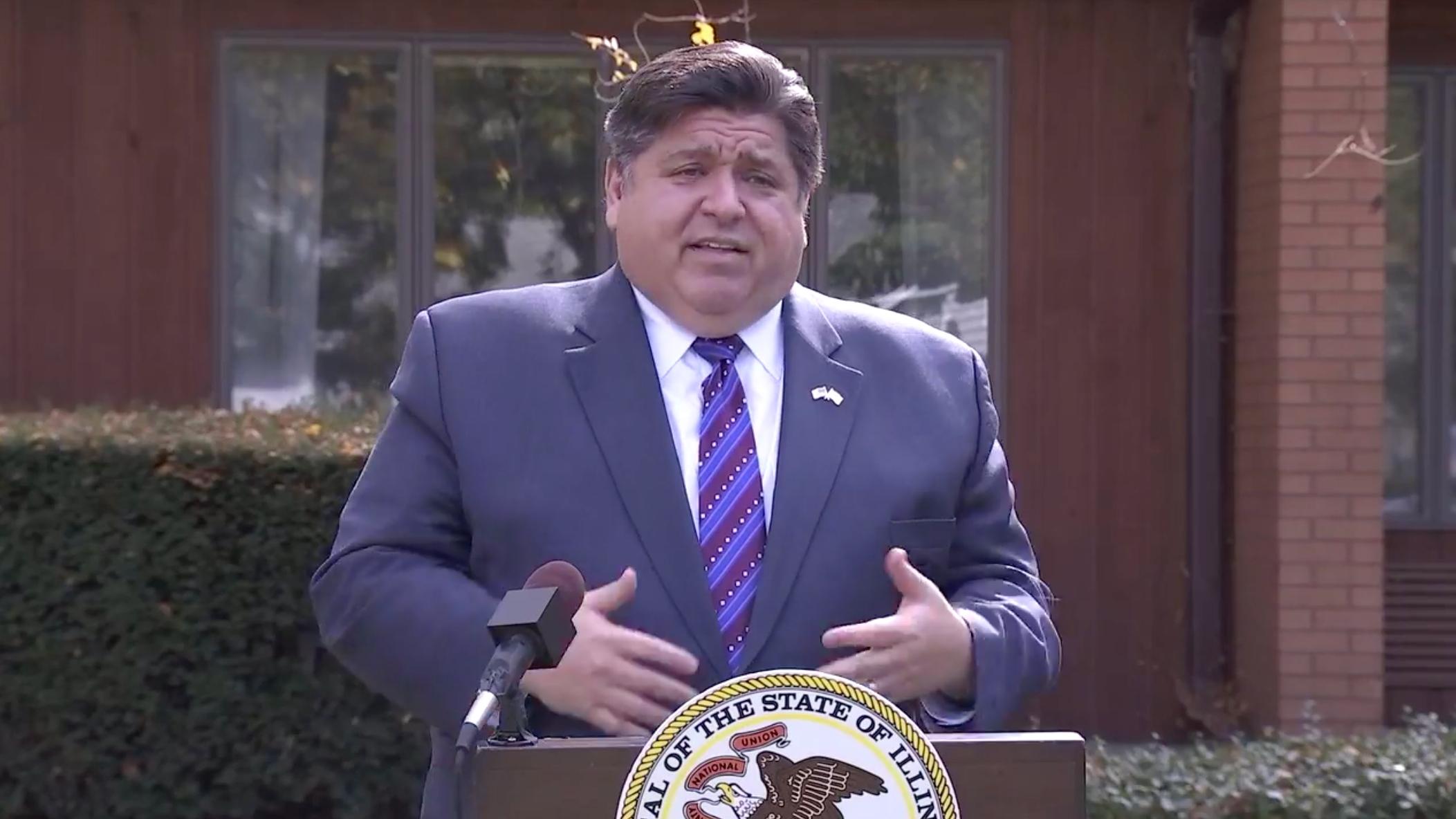 Gov. J.B. Pritzker speaks on Friday, Oct. 17, 2020. (Gov. J.B. Pritzker / Facebook)
Gov. J.B. Pritzker warned Illinois residents Friday that the entire state is seeing a surge in confirmed cases of the coronavirus, as the state set a single-day record for new infections and reported 38 deaths linked to the virus.
"I am deeply concerned," Pritzker said. "We are in a new wave here."
Illinois on Friday set a record by reporting 4,554 new confirmed cases of COVID-19. It was the second straight day the state recorded an all-time high number of new infections.
Pritzker blamed the rising number of cases, which comes with a record number of tests, on the surging pandemic in the states around Illinois, complicating his efforts and those of state health officials to stop the spread of the disease.
Eight residents of Cook County were among those reported dead Friday, including one woman in her 40s.
The state's seven-day test positivity rate for total tests is up to 5.1%. Health officials have said that a test positivity rate above 5% indicates rapid spread of the virus. The last time the state's test positivity rate was more than 5% was in June, as the initial peak of the pandemic eased, according to state data.
In addition, 2,016 Illinois residents are hospitalized with COVID-19, the most since June 12, including 410 patients in intensive care units, the most since June 22.
In Cook County, the test positivity rate is 6.3%. In Chicago, the test positivity is at 4.8%. However, neither region is on the Illinois Department of Public Health's warning list which now includes 34 counties.
Despite the surge, Pritzker said he was not considering imposing another stay-at-home order. Instead, he said he would impose restrictions region by region to stop the spread of the coronavirus.
Contact Heather Cherone: @HeatherCherone | (773) 569-1863 | [email protected]
---