Monday is a federal holiday, but not everyone refers to it by the same name.
After a summer of social unrest and calls to remove some monuments, activists are still pushing for the city to change the name of the holiday from Columbus Day to Indigenous Peoples Day.
But community groups aren't waiting for the city to take action  to begin reteaching the history of Christopher Columbus.
"We're celebrating today—I don't think Indigenous people need the city to tell them that it is Indigenous Peoples Day," said Anthony Tamez-Pochel, co-president of Chi-Nations Youth Council.
Within Chicago Public Schools there's a similar movement to change the holiday's name. Along with the name change, Tamez-Pochel emphasized the need to also reteach the history about Columbus. He said people often don't learn the complete history until they're in college.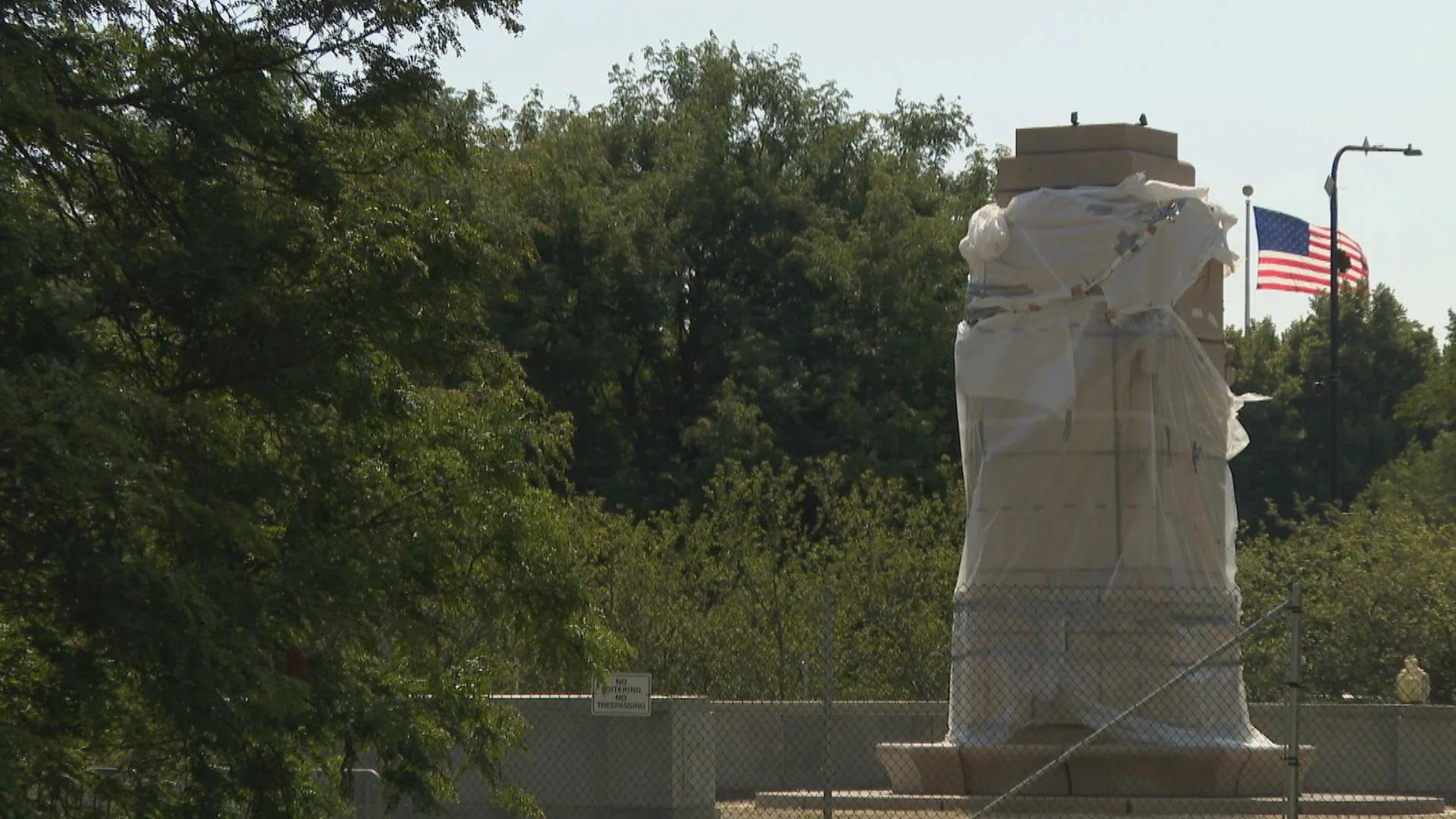 An empty pedestal in Grant Park in July 2020, where a statue of Christopher Columbus stood recently. (WTTW News)
Gabriel Piemonte, founder and president of the Italian American Heritage Society, is also taking steps to educate his community about the history of Columbus. Piemonte and his group are at odds with some other Italian American groups in the city who want to retain Columbus Day celebrations.
"We've had this day for a long time and we shouldn't have," Piemonte said. "This day represents, for Indigenous folks, for Black and Brown folks, a man who started a sequence of events that got millions of people killed."
Instead, the Italian American Heritage Society has put a focus on Giuseppe Garibaldi, an Italian general. Piemonte said Garibaldi spent his life fighting oppression and for the unification of Italy.
---