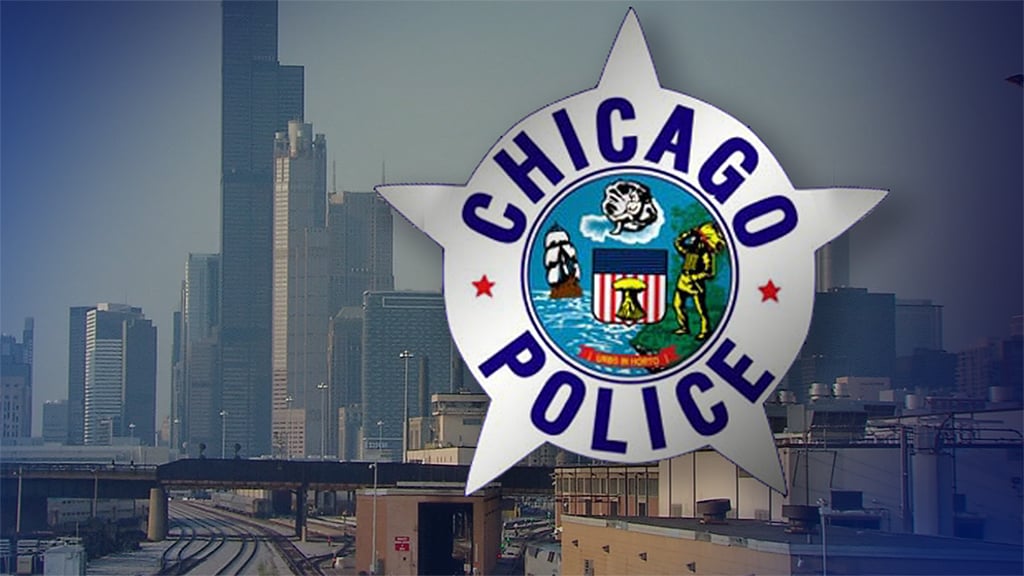 (WTTW News)
Fewer than 20% of sexual abuse and assault reports made to Chicago Police Department over the past decade resulted in an arrest, according to a new report, which found that even those survivors who did see an arrest in their case often had to wait weeks or months before it was made.
The Chicago Alliance Against Sexual Exploitation (CAASE) on Thursday published a new study titled "Too Little, Too Late," which analyzed publicly available data from 2010 to 2019 to examine the CPD's response to sex crimes.
In it, CAASE researchers found that 80-90% of sexual harm reports made to the police department did not result in an arrest.
"In other words," the report states, "only 10 to 20 percent of survivors saw an arrest in their case and they had to wait weeks or months from the time of their assault to when their assailant was detained."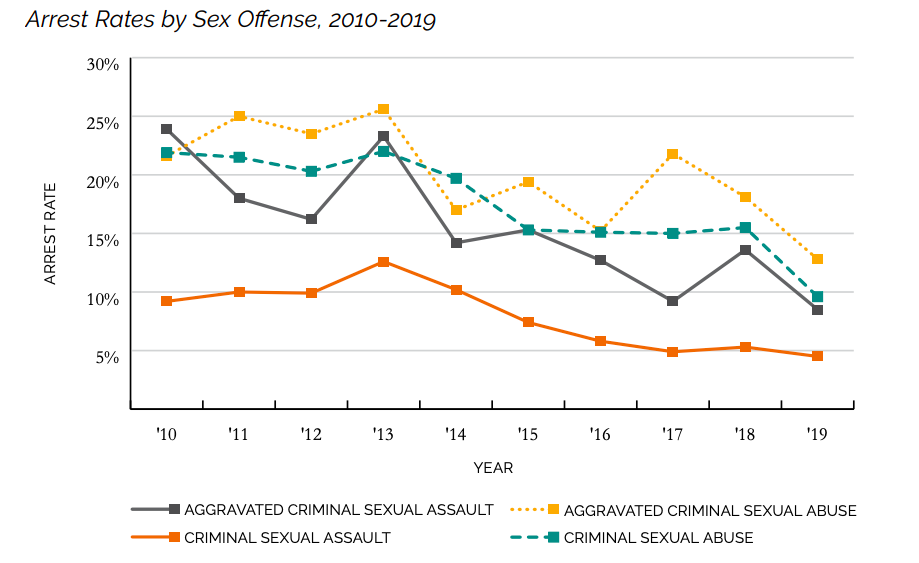 (Chicago Alliance Against Sexual Exploitation)
In authoring this report Madeleine Behr, a CAASE policy manager, said she relied on data from the city's public safety data portal as well as the Cook County State's Attorney's Office.
She found that even though the number of rapes appears to be rising in recent years, the number of arrests has remained flat. In 2019, for example, the report found that while police received 1,109 reports of criminal sexual assault, only 50 arrests were made.
She called that arrest rate "really abysmal."
"There's only so many survivors who are interested in going to the police department for any kind of response," she said, noting that only about one third of survivors nationally do go to police. "So for the third are going to the police department, it's incredibly disheartening to have only 10-20% getting an arrest in their case."
The report, which claims the CPD is "failing" sex crime survivors, said Chicago must implement a series of reforms including: city leadership accounting for a sexual violence crisis; the City Council committing to addressing gender-violence through better funding and transparency; and improvements being made to the CPD's crime data collection and its public accessibility.
The CPD said it's typically more difficult to pursue charges in sex crime cases as opposed to other violent crimes, which are more likely to be committed in public with witnesses. Survivors of sex crimes also oftentimes know their offenders, which may make them less willing to come forward to police.
In response to the CAASE report, CPD spokesman Howard Ludwig said the department is committed to working to improve outcomes for sex crime survivors.
"The report by the Chicago Alliance Against Sexual Exploitation highlights several important findings, and we share the opinion put forth in the report that sex crimes are not something that police can solve alone," he said in a statement. "We need the help of the communities we serve to raise awareness around sexual assault and provide additional support to Chicago's survivors."
According to Ludwig, the CPD has begun focusing on evidence-based, trauma-informed, and victim-centered practices in sex crimes investigations.
Those efforts will be aided by a nearly $1 million grant received this week from the Department of Justice's Office of Violence Against Women, which Ludwig said will be used to improve the CPD's response to gender-based violence.
Behr said the CPD needs to ensure it's providing high-quality responses to sex crime survivors.
"The end all, be all is that for (arrest rates) to be that low," she said, "is incredibly difficult for survivors who are asking for a response from law enforcement and are largely not getting one."
Contact Matt Masterson: @ByMattMasterson | [email protected] | (773) 509-5431
---