Since Hurricane Maria devastated Puerto Rico three years ago, the U.S. territory has suffered greatly. Subsequent natural disasters, an ongoing financial crisis, and now the COVID-19 pandemic have all prevented the island from making a full recovery.
Hundreds of Puerto Ricans who made the wrenching decision to leave their homes and move to Chicago after the hurricane have also struggled to recover. With help from community organizations, some have thrived in their new lives, but some have found it hard to adapt.
Among the evacuees is Elizabeth Alfonso, who moved to Chicago with her infant daughter after the hurricane. Alfonso says that while Puerto Ricans are accustomed to dealing with hurricane, Maria's ferocity caught them by surprise. 
"I think we were not expecting it was going to be that bad," she said. "At some point we're used to hurricanes and tropical storms, and even though we thought we were prepared, we were not prepared for that. Puerto Rico was not ready for that even before, it was not ready even before that."
Alfonso initially settled in Chicago, but she found the city too expensive and moved to Indiana when a job became available.
As for returning to Puerto Rico, Alfonso says it's not likely anytime soon. "I have visited Puerto Rico in the past three years more than three times trying to come back and I don't see it possible or beneficial for me and my daughter," she said. "I love my island but there's no future for me and my daughter for now."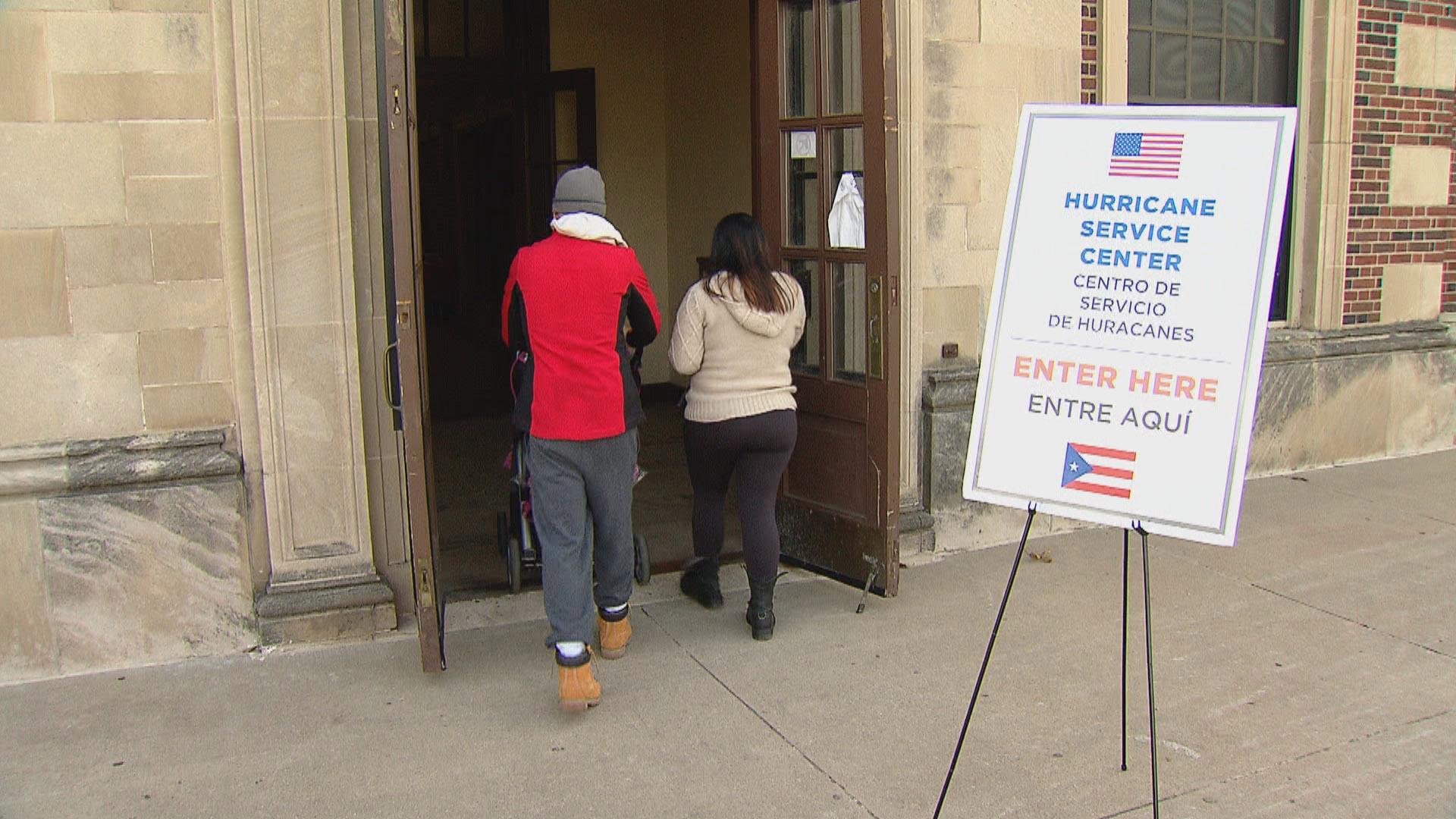 (WTTW News)
Natasha Brown, director of human services and housing initiative at the Puerto Rican Cultural Center, joined the organization a year after the hurricane struck the island. Brown says there were thousands of what the PRCC termed "climate refugees" because climate change is at the root of devastating storms like Maria. 
"We know based on science and data that hurricanes are going to be increasing and the intensity is increasing," she said.
Brown says that since another mass evacuation event due to destructive weather is likely, Chicago would do well to tighten up its process for accepting refugees. 
"If we were to have this happen again – we need to be able to track individuals," she said. "We need to make sure that upon arrival that we have different ways to contact individuals. We have to have the support network in place. What does that look like for housing? Registering individuals to get a medical card, to get SNAP benefits, what does that mean for us to make sure they have coats, hats, gloves – just having basic items for hygiene, a change of clothes, because people lost everything. We had a two-day SNAP, LINK and health care workshop for these people. And it's kind of surprising that a year later some still didn't have their benefits in order."
This week, the Trump administration announced a $13 billion aid package for the island, and Democratic presidential nominee Joe Biden released his own plan for stabilizing Puerto Rico.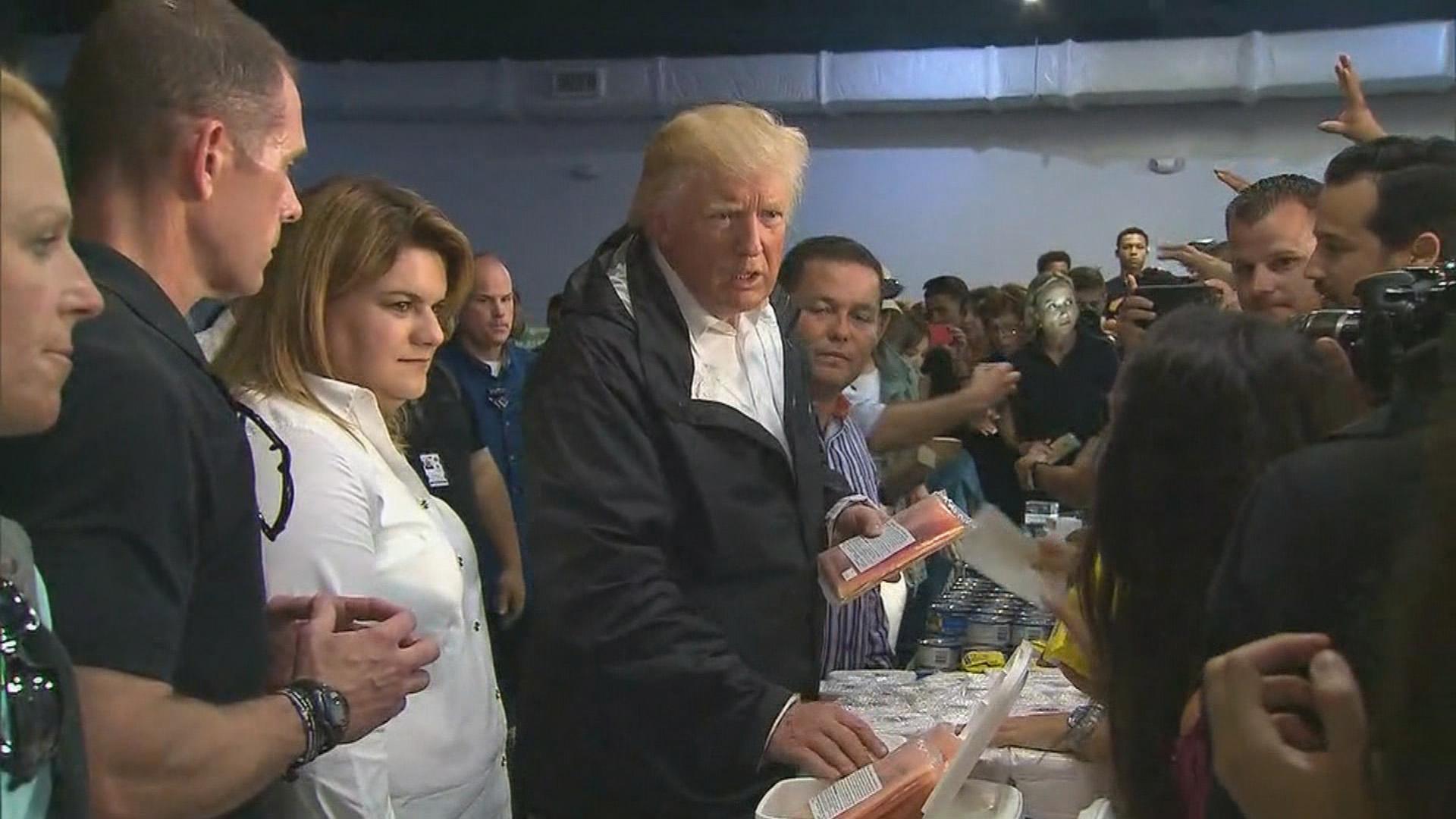 President Donald Trump visits Puerto Rico in 2017 after Hurricane Maria hit the island. (WTTW News via CNN)
Puerto Rico native Samantha Toledo, a case manager for PRCC who also helps climate refugees get assistance, says that the Trump administration's efforts towards Puerto Rican recovery fell short in her estimation. 
"I do not believe he did enough after the hurricane hit. There was a lot of money that was funneled and was not kept track of," she said. "People are hungry, homes are still to this day not rebuilt, the infrastructure is still not done correctly. We know that Puerto Rico has an overall score of D- in their infrastructure and none of the money that Trump supposedly gave was allocated to any of those resources that were necessary to fix at the time."
Follow us on Twitter: @ekgundy / @HugoBalta / @WTTW / #LatinoVoicesWTTW
---