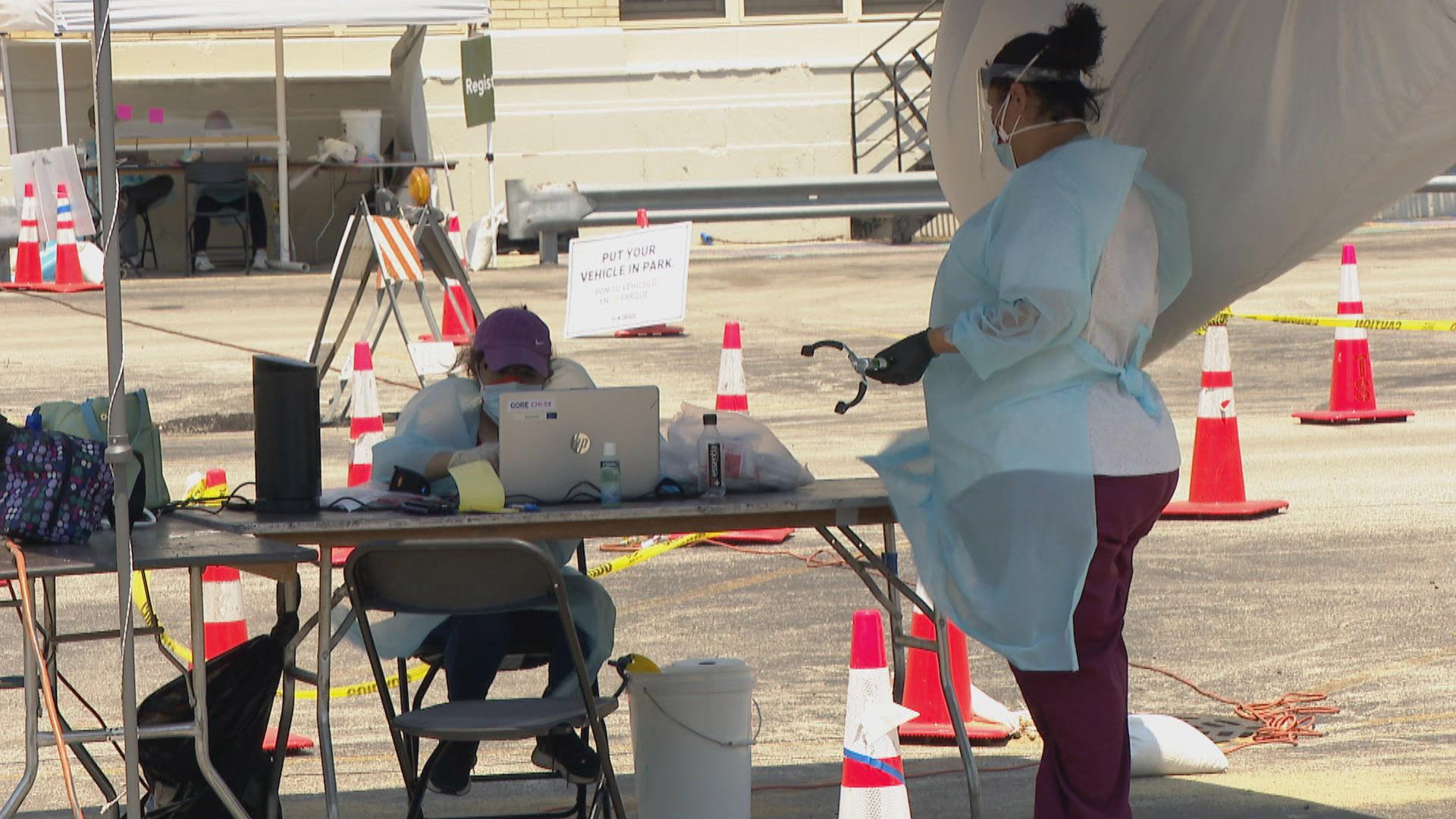 (WTTW News)
U.S. Sen. Dick Durbin is raising concerns about coronavirus testing at the nation's schools, colleges and universities in the wake of incidents in which he says the federal government "commandeered" supplies ordered by two Illinois universities.
"Since the outset of the pandemic, our nation's testing infrastructure has hindered our response to this public health crisis," Durbin said in a letter Monday to U.S. Department of Health and Human Services Secretary Alex Azar. "With limited access points for patients and asymptomatic individuals, supply chain bottlenecks, lengthy turnaround times, confusing and conflicting guidance of our public health agencies, and a lack of a national strategy, our country's response has faced many obstacles in expanding testing to meet the sheer number of cases and transmission across the United States."
Before the 2020-2021 academic year, Illinois State University placed an order with Quidel for COVID-19 testing machines and kits to "ramp up" its on-campus testing ability and supplement other testing initiatives and agreements already in place, according to Eric Jome, director of media relations at ISU.
In late July, the university was informed that its order of three testing machines and 5,000 reagent testing kits would not be fulfilled because the federal government had placed a large procurement order, according to Jome.
"This was not something where the government came on campus and confiscated (items) out of our buildings. It was nothing that dramatic," he said. "This stuff had not yet been received and it was the vendor telling (us) they can't fulfill the order because the government requested this."
In his letter, Durbin claims a similar incident occurred at Loyola University Chicago.
"The sudden and haphazard intervention by HHS to cut in front of these universities and acquire the testing supplies they had previously ordered from Quidel — and fueled by the fact that this Administration has inadequately assisted entities nationwide in accessing needed testing supplies — has unacceptably left these universities with substantial delays and gaps in their testing plans," Durbin said in the letter.
The congressman went onto say he found it troubling that the agency's decision to "commandeer" these testing supplies occurred within days of federal officials calling for universities to establish entrance and surge testing to allow for in-person instruction and students to return to campus.
"While there are certainly other entities that are also in dire need of testing supplies, I am concerned that this action has diverted tests that schools had expected to arrive in time for the beginning of the school year, harming their efforts to keep students, staff and communities safe," Durbin said in the letter. "And I am troubled that this entire situation reflects a broader lack of planning and failure of the Administration to bolster our supply chain, coordinate allocations of scarce resources, and boost domestic production."
Durbin is calling on HHS to explain whether the agency evaluated the impact of their actions on schools, how the agency will "backfill or otherwise rectify the shortfall in testing supplies," and how HHS plans to support schools' ongoing testing needs for the remainder of the academic year.
After ISU found it wouldn't be receiving its Quidel order, the university "moved on because it was getting close to the beginning of the semester and we knew we were going to have contracts falling into place," said Jome.
Contact Kristen Thometz: @kristenthometz | (773) 509-5452 |  [email protected]
---