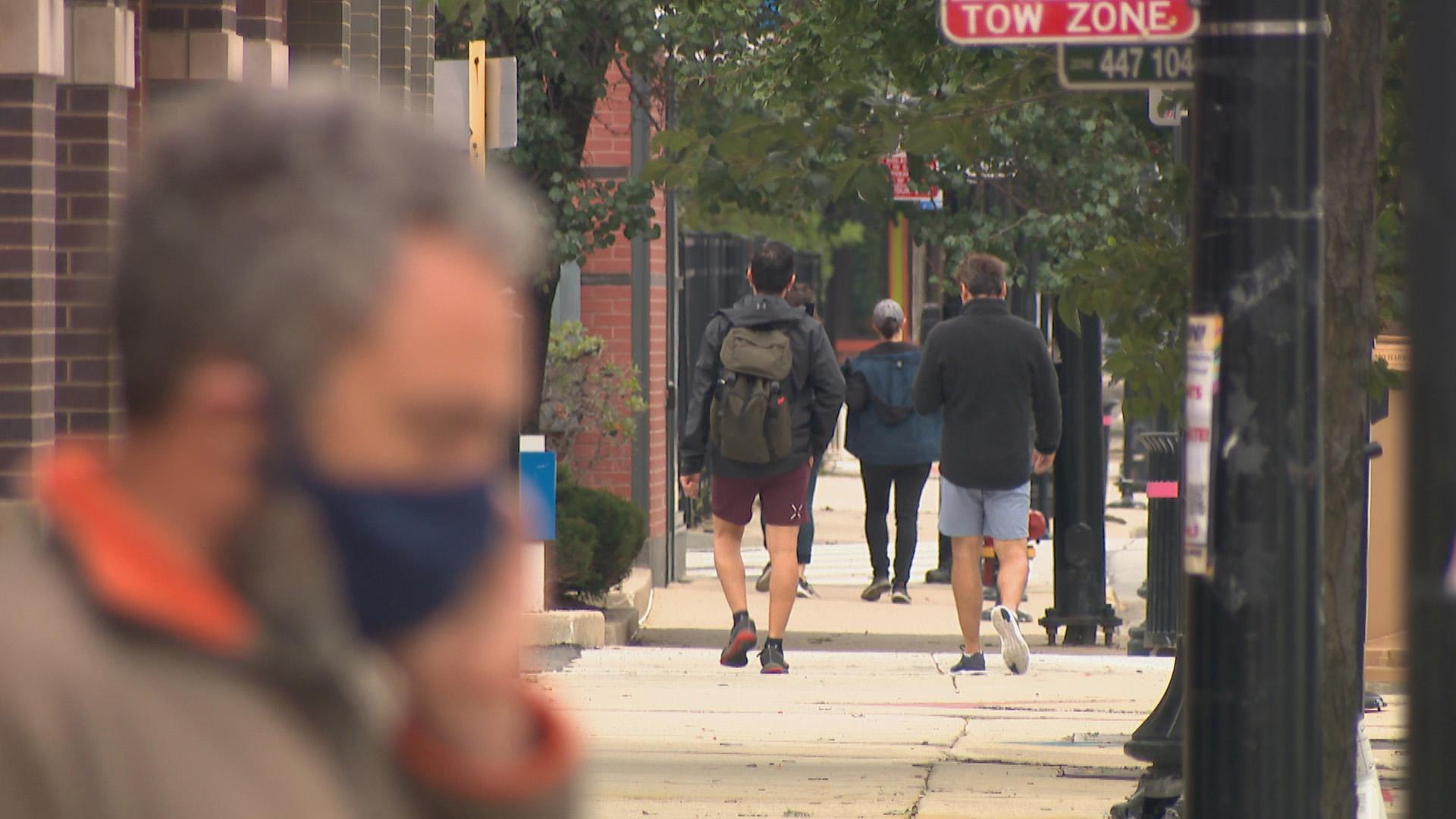 Pedestrians in Chicago's Boystown neighborhood on a September day. (WTTW News)
More than 1,400 new cases of the coronavirus and 14 deaths were reported Sunday by state health officials, bringing statewide totals to 261,371 cases and 8,309 deaths since the first infection was reported in Illinois in late January.
The Illinois Department of Public Health reported 2,121 cases and 22 deaths Saturday.
Twenty residents of Cook County were among the reported deaths Saturday and Sunday, including two men in their 30s, a man in his 40s and a woman in her 40s.
The youngest virus-related death in Illinois over the weekend was a man in his 20s in McHenry County.
State labs processed nearly 47,000 specimens over a 24-hour period, IDPH reported Sunday.
The rolling seven-day statewide positivity rate is now 3.7%, according to IDPH, down from 4.2% a week ago. That figure is higher both in Cook County (6.1%) and Chicago (5.2%), according to the latest data available from the state.
Across the state, 30 counties are considered to be at a warning level for the virus, IDPH announced Friday, including DuPage and DeKalb and Grundy.
A county reaches a warning level when it experiences an increase in at least two COVID-19 risk indicators from the state's resurgence mitigation plan, according to IDPH.
Note: This story was originally published Saturday, Sept. 12, 2020. It has been updated with figures reported Sunday by the Illinois Department of Public Health.
---