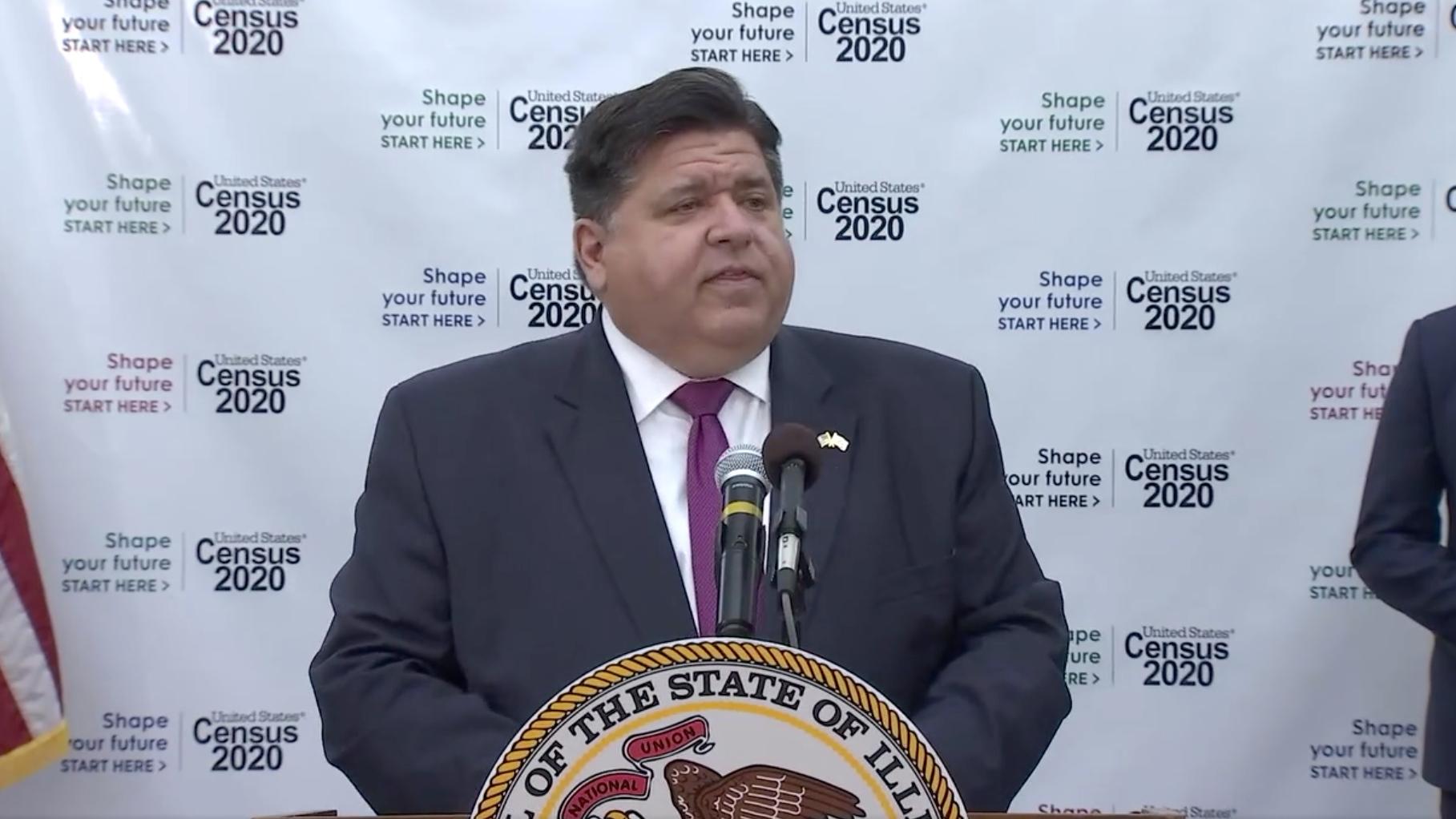 Gov. J.B. Pritzker speaks Wednesday, Sept., 9, 2020 at a press conference in Decatur, urging residents to fill out the 2020 Census. (Gov. J.B. Pritzker / Twitter)
Gov. J.B. Pritzker is urging residents to complete the 2020 census before the end of the month.
The census "will shape the next decade of federal funding and congressional representation for the state of Illinois. We have 21 days remaining to secure the best count that we can," Pritzker said Wednesday morning at a press conference at Illinois State University in Normal, Illinois. "Let me pause at that and just say 21 days is not a lot of time."
The once-a-decade count of every U.S. resident helps determine how $1.5 trillion in federal funding is distributed and how many congressional seats each state gets. An undercount of just 1% in Illinois could result in the loss of $195 million in federal funds, according to Pritzker.
Video: Making Sense of the 2020 Census
"Today, when Illinoisans pay our federal taxes, we're only one of 10 states that gets back less than what we pay, and it's been that way for some time. We can do so much better, and all of you can help by getting counted in the census," he said.
With the count set to end soon, Illinois was tied for the seventh-highest response rate in the nation with 70%, according to Pritzker, who held press conferences Wednesday in Normal and Decatur, where response rates are slightly lower, at 69% and 66%, respectively. 
"Just like voting, filling out the census is an act of civic engagement. It's an act to be fully heard and counted," he said.
Because of the coronavirus pandemic, the Census Bureau pushed back its schedule, announcing plans to end the count at the end of October instead of July. The bureau later revised its schedule to begin winding down operations at the end of September.
A judge has issued a temporary restraining order to stop the bureau from winding down its operations until a court hearing is held on Sept. 17.
The Associated Press contributed.
Contact Kristen Thometz: @kristenthometz | (773) 509-5452 |  [email protected]
---