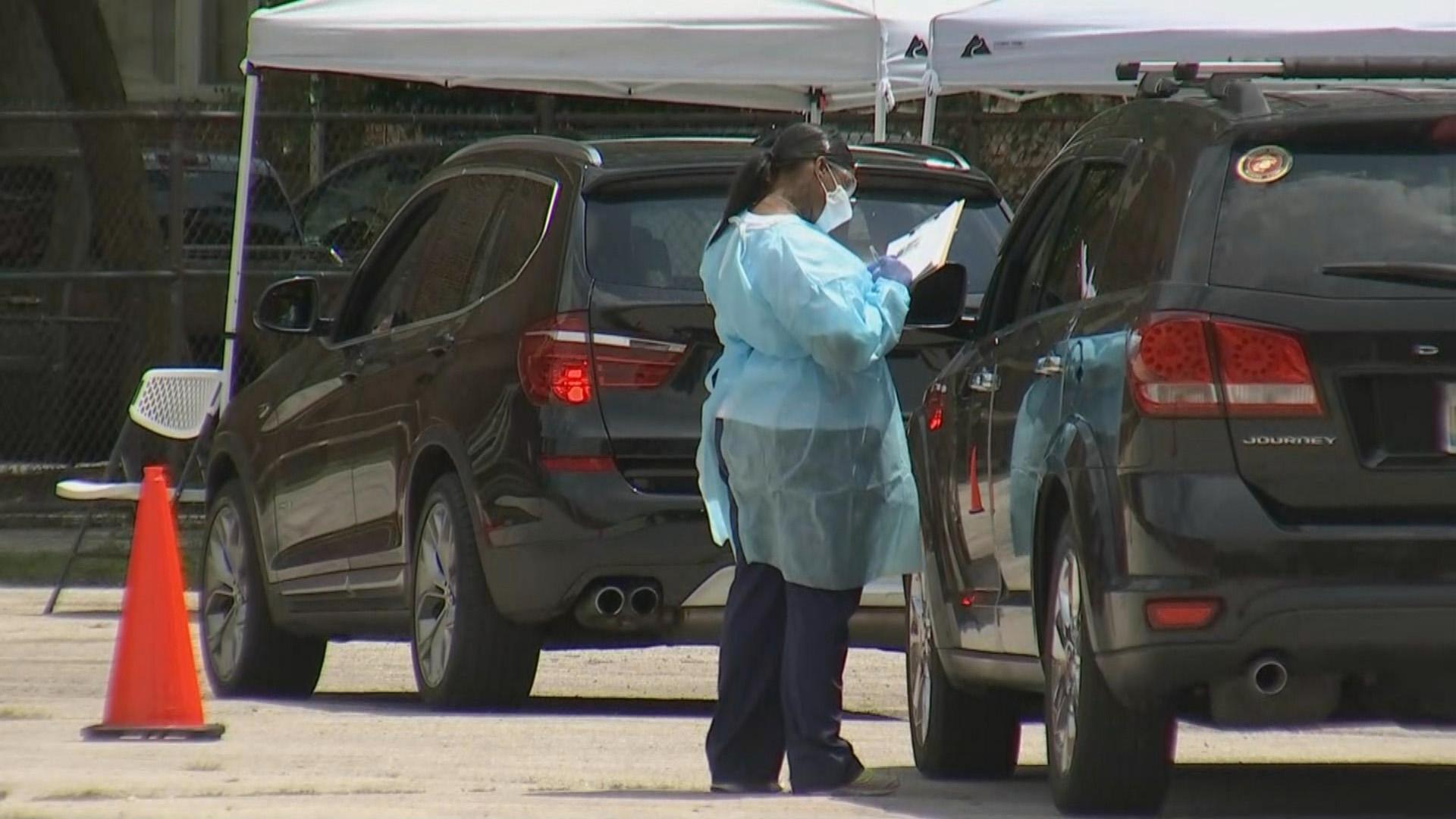 (WTTW News)
The Illinois Department of Public Health on Friday reported 5,368 new cases of the coronavirus across the state after fixing an issue that affected the reporting of tests and created a backlog, which has now been cleared.
While all of the test results were reported to individuals, a slowdown in the state's data processing system affected the reporting of tests publicly due to a large volume of tests being conducted statewide, according to officials.
Officials on Friday said two system upgrades were put in place to address the issue, and the systems now have "significantly faster processing capacity," according to an IDPH press release.
Officials also reported 29 additional virus-related deaths on Friday. That brings statewide totals to 245,371 cases and 8,143 deaths. The state's seven-day positivity rate is 4.1%, according to IDPH.
In the last 24 hours, labs reported 149,273 specimens – a record high – and more than 4.3 million specimens have been processed to date, according to state data.
As of Thursday night, 1,621 people were hospitalized with COVID-19. Of those, 360 patients were in intensive care units and 155 were on ventilators.
IDPH also announced Friday that 29 counties have reached a warning level for the virus, including Lake, Will and Kankakee counties – the latter two of which are under enhanced mitigation efforts to stop the spread of the virus. Suburban Cook County was removed from the warning list.
A county enters a warning level when it experiences an increase in at least two COVID-19 risk indicators from the state's resurgence mitigation plan, according to IDPH.
While reasons for reaching a warning level vary, common factors include weddings, college parties, large gatherings, bars and clubs, long-term care facilities, travel and spread among the same household, according to IDPH. State officials also said general transmission of the virus at the community level is increasing.
Ahead of the Labor Day weekend, Gov. J.B. Pritzker and state health officials urged residents to adhere to public health guidelines, including social distancing and wearing masks properly over the mouth and nose at gatherings – even among close friends and family.
The governor said he was "very concerned" about the virus spreading this weekend.
"We know that much of the spread that's occurring in Illinois is actually happening in these (gatherings)," Pritzker said Wednesday. "They're often private settings and people often let down their guard thinking, 'Well I'm at home' or 'I'm at someone's home that I know.' But the reality is that you don't know where everybody that's there has been."
Contact Kristen Thometz: @kristenthometz | (773) 509-5452 |  [email protected]
---