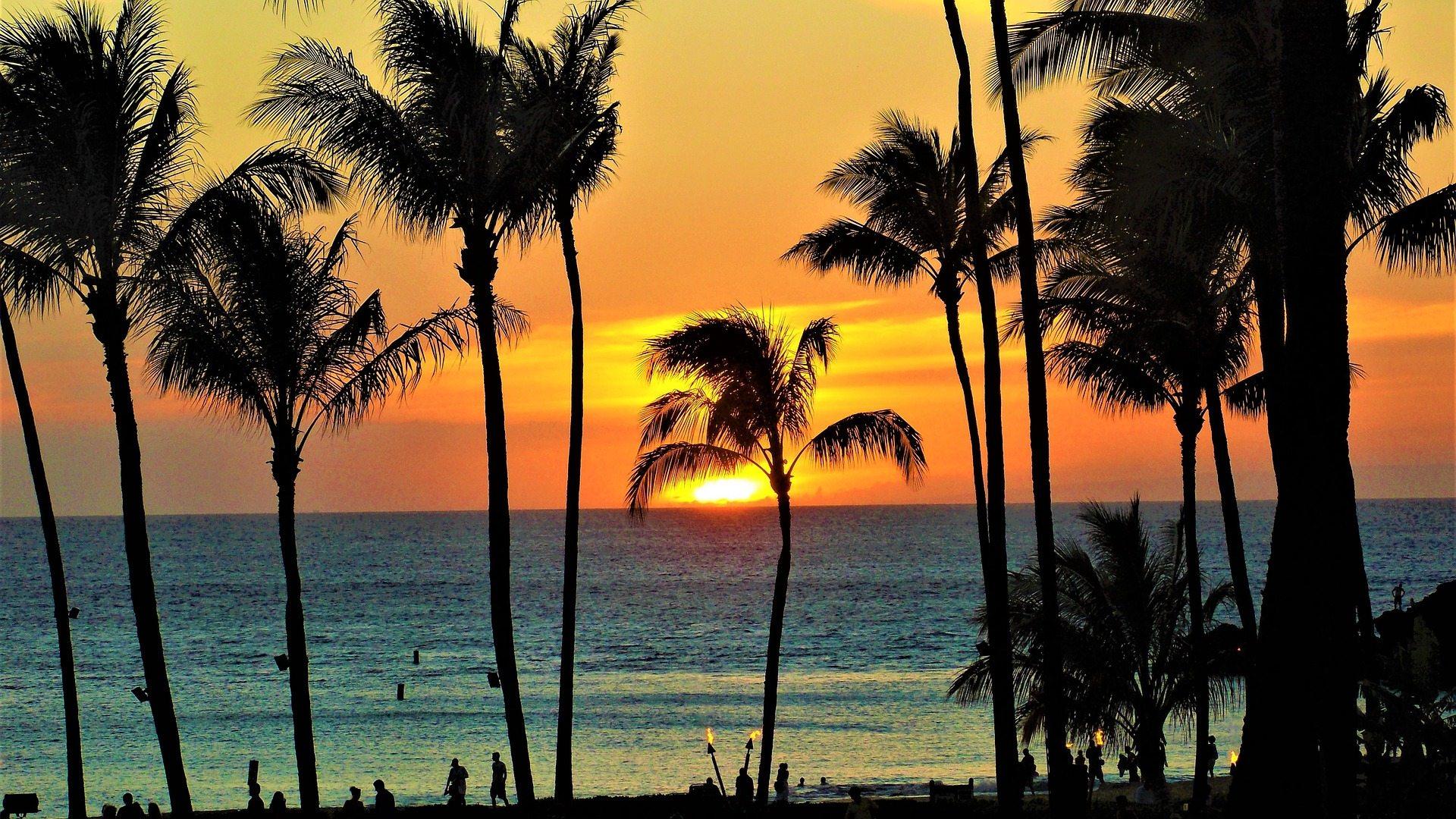 Maui, Hawaii (hmmunoz512 / Pixabay)
Visitors to Chicago from Hawaii, Nebraska and North Carolina will be required to quarantine for two weeks starting Friday, city officials announced Tuesday.
Starting Friday, the city's order will include Alabama, Arkansas, California, Florida, Georgia, Hawaii, Idaho, Iowa, Kansas, Louisiana, Mississippi, Missouri, Nebraska, Nevada, North Carolina, North Dakota, Oklahoma, Puerto Rico, South Carolina, South Dakota, Tennessee and Texas. 
North Carolina was removed from the city's quarantine order Aug. 28, only to be added back on Tuesday.
The surge of new COVID-19 cases in the United States is concentrated in the Midwest, including Indiana, which is on the verge of being added to the city's quarantine order after seeing a steep increase in the number of confirmed cases, said Dr. Allison Arwady, the commissioner of the Chicago Department of Public Health.
The increase in cases in Indiana appears to be concentrated in South Bend, the home of the University of Notre Dame, and Muncie, the home to Ball State University, and Chicagoans should not travel to those locations, Arwady said.
By comparison, the virus is declining in former hot spots like California, Puerto Rico and Florida, which could be removed from the city's quarantine order next week, Arwady said.
Travelers from states included in the quarantine effort must stay "at a single designated home or dwelling for 14 days before doing any activities outside of the home or dwelling," according to the mayor's office.
Violators could face fines of $100-$500 per day for a maximum fine of $7,000, according to the mayor's office. However, city officials have said they are relying on an education campaign, rather than an enforcement effort. No one has been cited for violating the order.
Chicago is seeing a continuing, steady increase in the number of cases, but the number of Chicagoans hospitalized with the virus has not increased, Arwady said. An average of three Chicago residents die every day from the virus, she added.
"We want to see that turn around," Arwady said, adding that a continuing increase could turn into a second wave of the virus.
In addition to being concentrated among young adults, more than half of the new cases in Chicago are among Latino Chicagoans.
An average of 348 Chicagoans have been diagnosed each day with the coronavirus during the past week, a 1% decrease from the previous week, according to Chicago Department of Public Health data. The city's average test positivity rate is 5.3%, according to the data.
The virus is spreading fastest on the Northwest Side and the West Side, among family groups and at social gatherings, Arwady said. Thirteen cases have been traced to a single pool party held in August attended by teens, she said.
If Chicago continues to see an increase in the spread of the virus and averages more than 400 cases per day for seven days, city officials are likely to reimpose restrictions, Arwady said.
Contact Heather Cherone: @HeatherCherone | (773) 569-1863 | [email protected]
---