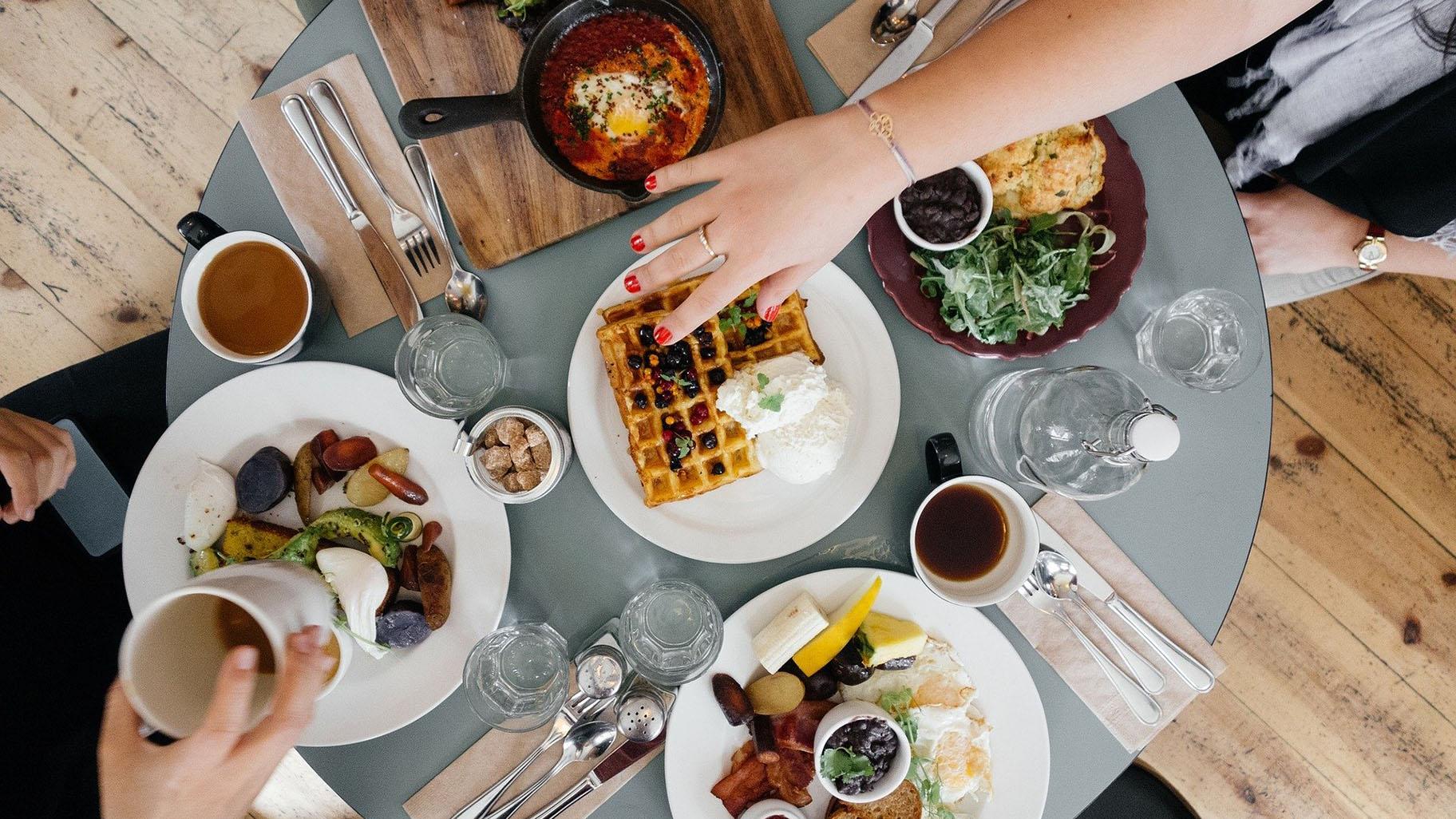 (Free-Photos / Pixabay)
Starting Wednesday, people visiting bars and restaurants in Illinois will be required to wear face coverings during all of their interactions with staff, whether they are sitting indoors or outdoors, according to a new policy announced Tuesday by Gov. J.B. Pritzker. 
Diners and bar patrons are currently allowed to remove their face coverings once they are seated. Starting Wednesday, they must wear face coverings over their nose and mouth when placing orders, picking up orders or otherwise interacting with staff, according to the policy.
"This new requirement asks a little bit more of our residents dining out in order to protect their health and safety and that of our front-line hospitality workers," Pritzker said during a press conference. "This will help keep people safe while moving the economy forward." 
The new requirement is based on a recent increase in COVID-19 cases, according to state officials, who say industry leaders have requested heightened measures to protect the safety of their workers and to reduce the risk of the virus's spread that could harm business operations.
"The state's updated guidelines for face coverings reinforce the message our association has been driving home for months – 'Covered Faces Keep Open Places,'" said Sam Toia, president and CEO of the Illinois Restaurant Association, in a statement. "Face coverings will protect both diners and team members during this critical time."
Illinois Department of Public Health Director Dr. Ngozi Ezike said masks must be worn correctly over the mouth and nose in order to stop the spread of the virus. "Stop wearing your face covering incorrectly," she said. "Face coverings do save lives, but they must be used in conjunction with social distancing and hand-washing."
Pritzker again urged residents to adhere to public health guidelines. "We all want this pandemic to end and get back to normal," he said. "Find whatever it is that inspires you to do your part."
Health officials on Tuesday reported 1,680 new cases of COVID-19 and 29 virus-related deaths in the 24 hours since Monday's update, bringing totals in Illinois to 223,740 cases and 7,917 deaths. The statewide positivity rate is 4.1%.
In Chicago, the positivity rate was 5.4% as of Saturday, according to IDPH data; the rate in suburban Cook County was 6.8%.
Also starting Wednesday, the state's region seven, which includes Will and Kankakee counties, will have new restrictions at bars, restaurants, casinos and other gambling places because the region reached an 8% positivity rate for three consecutive days. IDPH will monitor the region's positivity rate over a 14-day period to determine if mitigations can be relaxed or if additional restrictions are required.
The Metro East region — which is on pace to see a 10% positivity rate, according to Ezike — is already operating under additional restrictions. Current mitigation levels will remain in place until Sept. 2 and, unless rates decline, additional restrictions will be added, according to state officials.
Last week, the department said 20 counties in Illinois are considered to be at a warning level for the virus, including Will County and several counties in the Metro East region. A county enters a warning level when it experiences an increase in at least two COVID-19 risk indicators from the state's resurgence plan, according to IDPH.
Health officials say these 20 counties saw outbreaks associated with weddings, businesses, neighborhood gatherings, parties, long-term care facilities, travel to neighboring states, bars and sports camps. Spread was also documented among members of the same household who aren't isolating at home, according to IDPH. Officials also said cases connected to schools are starting to be reported.
Contact Kristen Thometz: @kristenthometz | (773) 509-5452 |  [email protected]
---