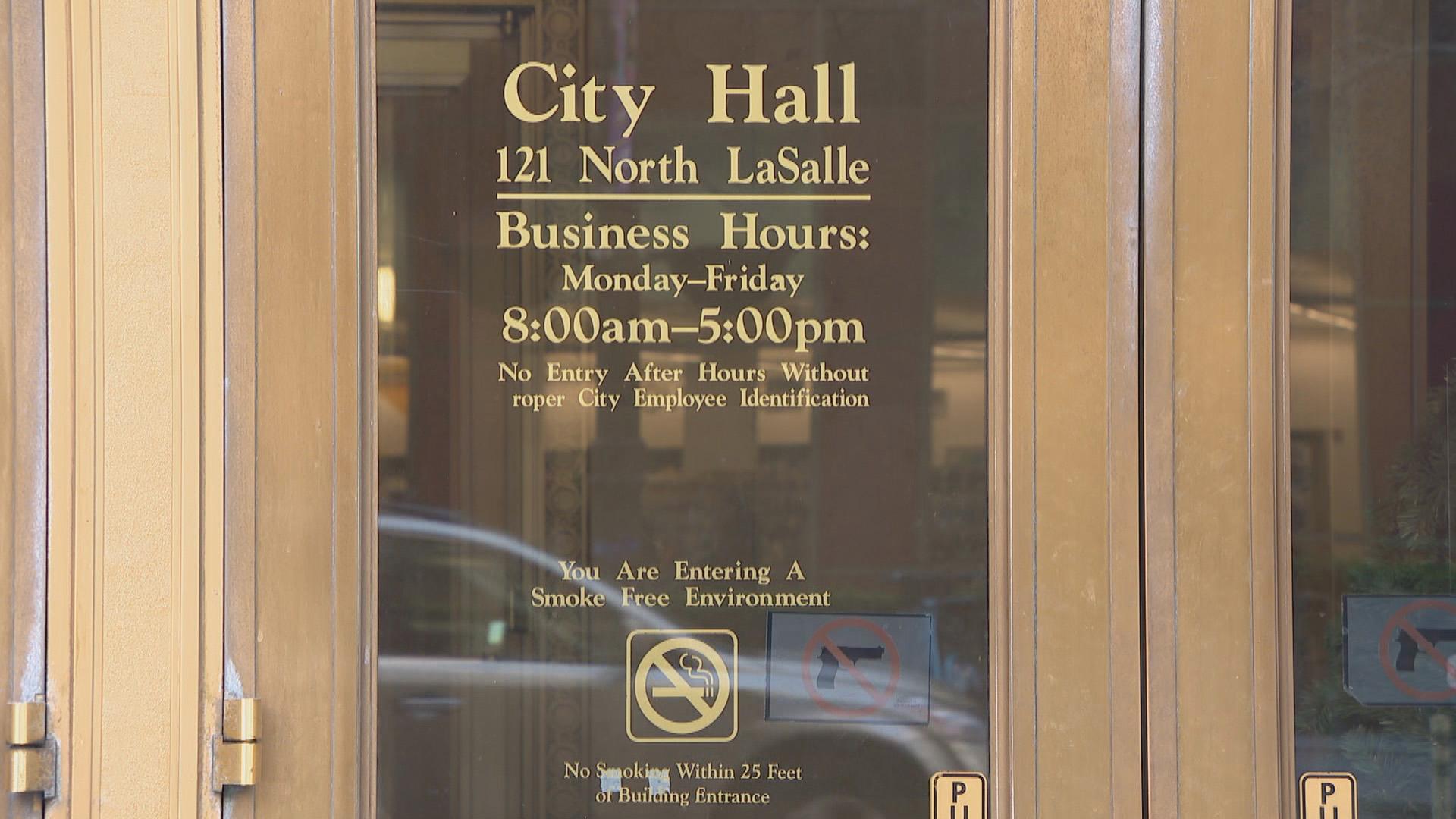 (WTTW News)
Aldermen agreed Tuesday to ease rules that have long prevented fully topless performances in Chicago's bars and clubs that sell liquor in order to settle a lawsuit brought by a Chicago performer who alleged the ban was discriminatory because it applied only to women.
The measure approved on a 14-3 vote Tuesday by the City Council's Committee on License and Consumer Protection would revise the law that requires women to cover their nipples with "pasties" or latex while performing topless at a bar or club that has a liquor license. 
Alds. Brendan Reilly (42nd Ward), Nicholas Sposato (38th Ward) and David Moore (18th Ward) voted no. A final vote is set for the full City Council meeting on Sept. 9.
Assistant Corporation Counsel Alexis Long told aldermen the revised ordinance was designed to allow topless artistic performances that do not appeal to a "prurient interest." 
Venues that do not have an adult-use license would be allowed to host the "rare" all-nude performance — defined as no more than once a month, as long as it had artistic merit, Long said.
Ald. George Cardenas (12th Ward) said allowing city officials to decide what performances have artistic merit could create a "slippery slope."
"The use of dance and techniques requires training and strength, from what I read about this thing," Cardenas said, referring to topless performances.
Strip clubs that feature topless dancers would be able to apply for a liquor license under the revised rule, Long said. In addition, performers at strip clubs with liquor licenses would be allowed to be fully topless, she added.
In addition, the revised measure treats male and female anatomy as the same under the law, a key demand of the 2016 lawsuit brought by artist Bea Sullivan-Knoff, a transgender woman. The city has also agreed to pay Sullivan-Knoff $25,000 as part of the settlement, said Chief Assistant Corporation Counsel Jeff Levine.
Ald. Carlos Ramirez-Rosa (35th Ward) said Chicago's so-called vice laws were "outdated."
"Let's have equal protection under the law," Ramirez-Rosa said.
Contact Heather Cherone: @HeatherCherone | (773) 569-1863 | [email protected]
---