Video: A "Chicago Tonight" discussion with Lakeidra Chavis of The Trace, an independent news organization that first reported on this story late last month.
---
More African Americans in Cook County have died by suicide this year than during all of 2019, Cook County Board President Toni Preckwinkle announced Tuesday.
"Most notably we're seeing an increase of suicide among our young people. The youngest victim this year was only 9 years old," Preckwinkle said. "This is horrifying."
According to the Cook County Medical Examiner's Office, 58 Black residents have died by suicide so far this year, surpassing the 2019 total of 56.
"2020 is on pace to be the worst year for suicides in the Black community in a decade," Preckwinkle said. "There's no single explanation for the rising number of suicides, but according to the Centers for Disease Control and Prevention, anxiety and depression has increased among Black Americans in general amid the COVID-19 pandemic."
Cook County Medical Examiner Ponni Arunkumar said her office had confirmed 218 deaths due to suicide at this time last year, with 33 of those deaths in the Black community. "This year we're at 246 deaths due to suicide, and 58 of those decedents are African American," she said.
Arunkumar says the county is on pace to double the number of deaths by suicide this year, and attributes the rise to "an increase in the deaths due to suicide among Black residents – nearly 80% were men and 40% were under the age of 30; three were under the age of 18," she said.
The death of the 9-year-old is especially difficult to deal with, Arunkumar said. "It's impossible to come to terms with a child who felt so hopeless he believed his only recourse was to take his own life," she said. "I believe if we work together we can prevent many of these deaths."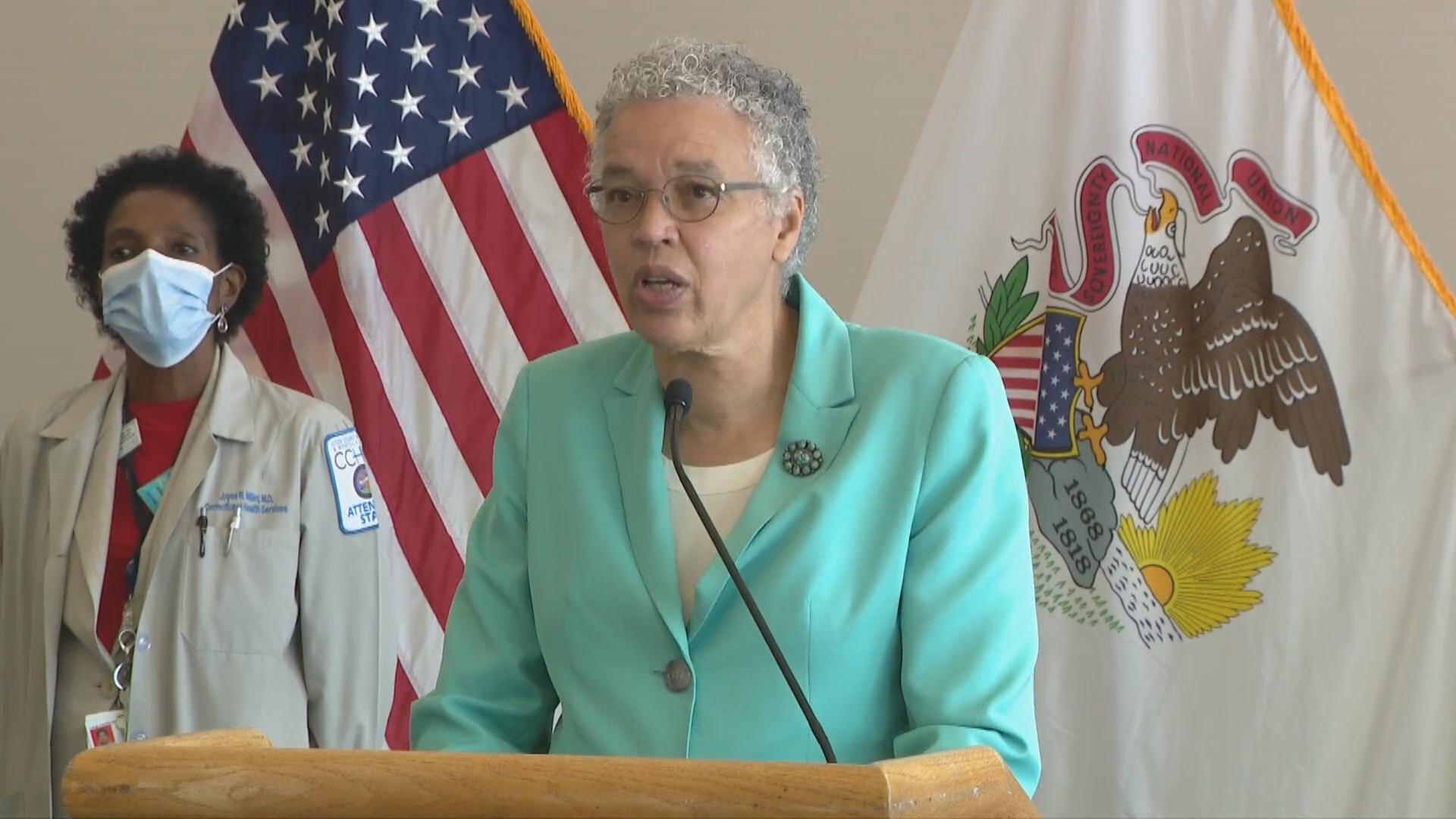 Cook County Board President Toni Preckwinkle talks about the rise in deaths by suicide in the Black community at a press conference on Tuesday, Aug. 4, 2020. (Toni Preckwinkle / Facebook)
Dr. Diane Washington, executive director of behavioral health at Cook County Health, said contributing factors need to be analyzed, including health disparities in Black communities and Black attitudes toward mental health and suicide.
"There's a lot of stigmas in our community about mental health," she said, citing examples to "keep it in the family," or abide by a code of silence. "The shame that goes with mental health is huge in our community. Religion plays a huge piece in that: 'You're going to go to hell if you commit suicide.'"
These factors influence whether a Black person seeks care, as well as the misconception that Black people don't experience pain or know how to express emotional pain, according to Washington.
"This pain is unbearable and this despondency and despair is huge. It's overtaken our community and we need to get serious about managing it," she said. "There's an overwhelming sense of isolation, despair, hopelessness that occurred during this pandemic that shifted the curve to another level."
Washington says a holistic approach to mental health is needed. "We need to approach this situation in a very systemic way," she said, and look at treatable causes, assemble resources and navigate coordination of services, and take preventive measures. It's also important to address systemic racism as it affects health disparities in Black communities, she said.
The county is working on a suicide prevention plan which it hopes to have in place before the end of the year, according to Washington. "We are building it as we speak and responding to the current data (and) needs presented before us," she said.
The county is also "educating all staff around the key components of suicide and what that looks like and how to manage it," Washington said. "We have to educate all of the providers so they can spot suicidal ideation or issues around that suicide so they can intervene immediately."
If you or someone you know is having thoughts of suicide, contact the National Suicide Prevention Line by phone (1-800-273-8255) or chat (suicidepreventionlifeline.org).
Contact Kristen Thometz: @kristenthometz | (773) 509-5452 |  [email protected]
Note: This story was originally published Tuesday, Aug. 4, 2020. It has been updated with video following a discussion on "Chicago Tonight."
---