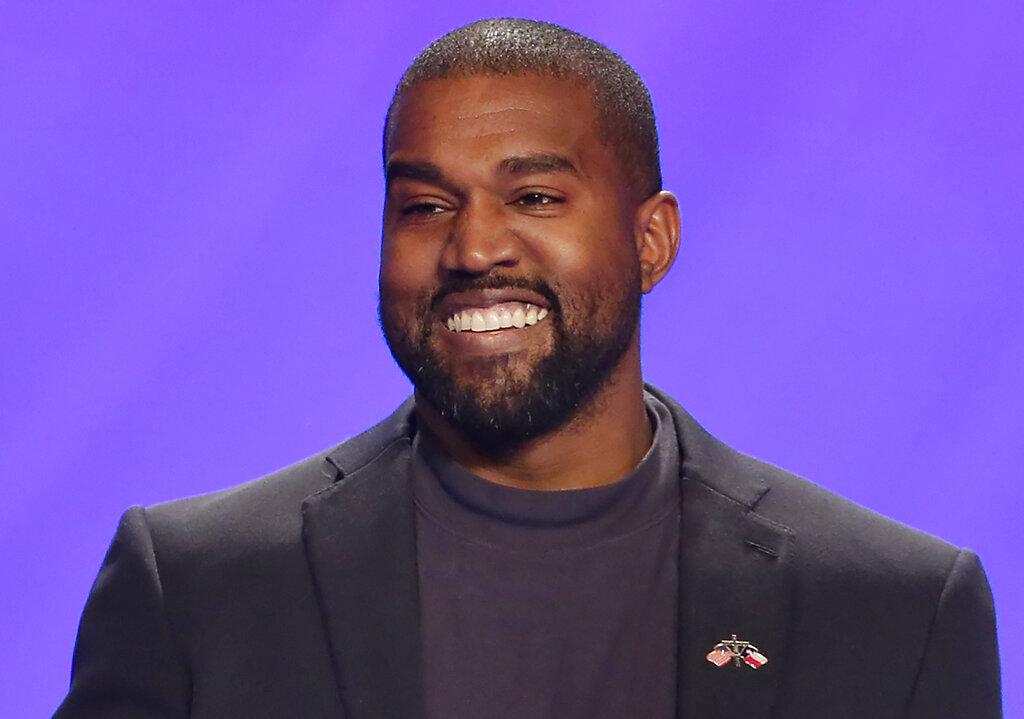 This Nov. 17, 2019, file photo shows Kanye West on stage during a service at Lakewood Church in Houston. (AP Photo / Michael Wyke, File)
Illinois elections officials dismissed one of the three challenges that could derail superstar Kanye West's effort to run for president as an independent candidate in his home state.
However, the two other challenges filed against West's nominating petitions passed the first hurdle and will now be considered by a hearing officer, who will make a recommendation to the Illinois State Board of Elections. The board is scheduled to finalize the Nov. 3 ballot on Aug. 21.
No one represented West at the Monday meeting of the Illinois State Board of Elections. Because officials initially included the wrong information for members of the public, candidates and their attorneys to attend the virtual meeting via Zoom, more time will be allotted for West to respond to the challenges, said spokesperson Matt Dietrich.
The board rejected the challenge filed by Antonette Smith against West's nominating petitions, finding her submission violated the state's election code.
However, two other challenges could force West off the November ballot in his home state advanced. So far, West is on the ballot in just one state — Oklahoma, where he only had to pay a $35,000 fee.
The challenge filed by Alvin Boutte, the CEO of Bronzeville Academy Charter School, alleges that West did not submit at least 2,500 signatures as required in order to qualify for the ballot.
In fact, West submitted approximately 1,500 valid signatures, far fewer than he needed to, said Pericles Abbasi, Boutte's attorney.
West could also be tossed from the November ballot because he did not submit the name of a vice presidential running mate or a slate of electors, as required by the election code.
West faces a 5 p.m. Tuesday deadline to file for the Wisconsin presidential ballot, and hired a firm to collect signatures for him, New York Magazine reported. 
West has also filed for the ballot in Arkansas, Missouri and New Jersey. West faces allegations of fraud in New Jersey, and a court hearing is scheduled for Tuesday morning, officials said.
The West campaign did not respond to a request for comment from WTTW News.
Contact Heather Cherone: @HeatherCherone | (773) 569-1863 | [email protected]
---