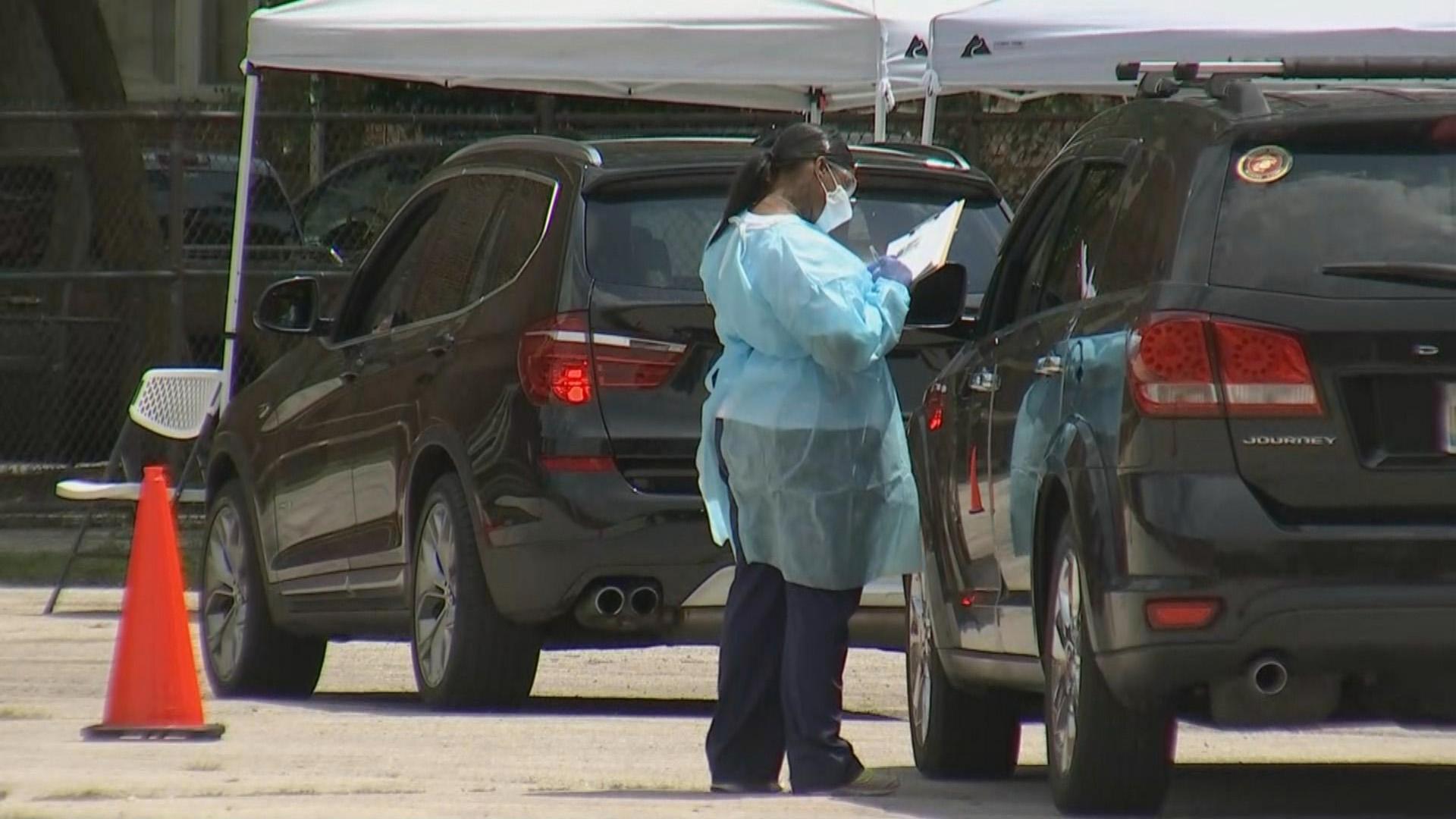 (WTTW News)
The Illinois Department of Public Health on Sunday reported 1,467 new cases of COVID-19 and 14 deaths in a 24-hour period since Saturday, bringing statewide totals to 181,943 cases and 7,517 deaths. 
It's the 12th day in a row the state has seen a daily increase of more than 1,000 new cases.
On Saturday, 1,639 new cases and eight deaths were reported by the IDPH. The preliminary seven-day statewide positivity rate remains at 3.9%. 
The continued rise in cases comes as the state announced Friday that 11 counties are considered to be at a warning level for rising coronavirus cases, most of them downstate. They are: Cass, Gallatin, Jackson, Jo Daviess, Johnson, Perry, Randolph, Saline, Sangamon, St. Clair and White.
The warning can be triggered by a variety of factors, including reports of over 50 new cases per 100,000 people, reduced availability in hospitals' intensive care units, and a weekly positivity rate above 8%. 
"These counties saw outbreaks associated with business operations and activities posing higher risk for disease spread, including school graduation ceremonies, a rise in cases among late teens and 20s, parties and social gatherings, people going to bars, long-term care outbreaks, clusters of cases associated with restaurants and churches, and big sports events including soccer, golf, and softball tournaments," the department wrote in a press release. "Residents of many communities are not wearing face coverings that have been proven to reduce the spread of COVID-19. Public health officials are finding that most contacts to cases are testing positive as well." 
No counties in the Chicago area were included in the announcement. 
There were a total of 35,652 confirmed cases of COVID-19 in the month of July, an increase of 55% over June, which saw 22,925 cases, according to data from the IDPH.
Follow us on Twitter: @rquinnmyers | @wttw
---
---
Note: This story was originally published Saturday. It has been updated to reflect new COVID-19 figures released Sunday by the IDPH.
---