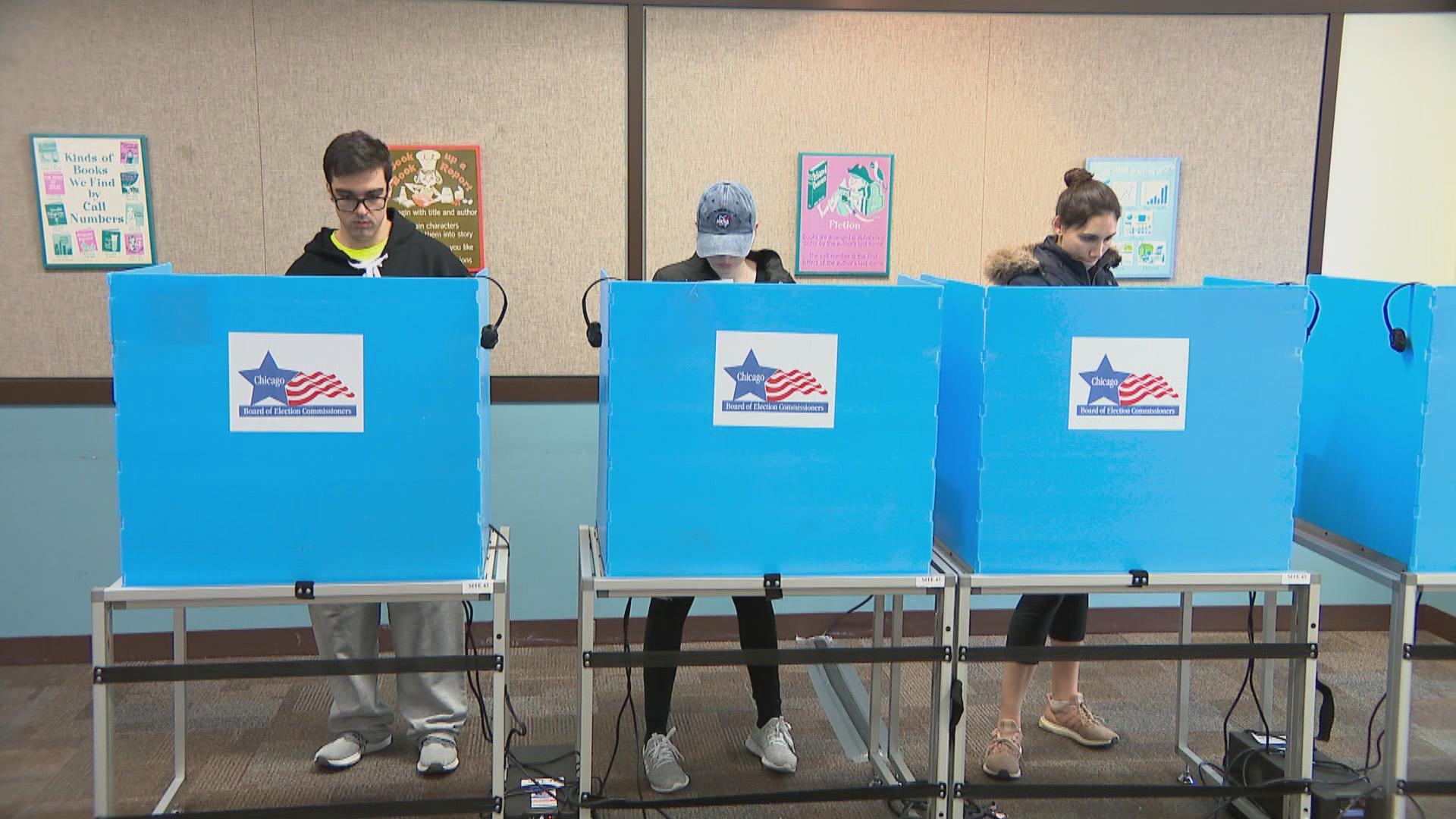 Chicago voters hit the polls on primary election day, Tuesday, March 17, 2020. (WTTW News)
Chicago voters smashed the record for vote-by-mail applications set in March — with more than 100 days to go before Election Day, elections officials said Monday.
More than 121,000 voters requested mail-in ballots from the Chicago Board of Election Commissioners since the application period opened less than a month ago, officials said.
That flood of applications broke the record for mail-in ballot applications set when 117,000 voters requested a mail-in ballot before the March primary election, officials said. The previous record was set before the November 1944 election, which took place during World War II, when more than 116,000 Chicagoans voted by mail, officials said.
"Now, it's just a matter of time before we see when Chicago voters may double, triple and maybe even quintuple those records from March 2020 and before that, November 1944 in World War II," Chicago Election Board Executive Director Lance Gough said.
In suburban Cook County, 47,355 voters have applied online to vote by mail, according to the Cook County clerk's office. Suburban voters sent in 58,736 requests to vote by mail before the March primary, according to data provided by the clerk's office.
Chicago election officials will send 900,000 vote-by-mail applications to voters who participated in the 2018 general election, the 2019 municipal elections or the March 2020 primary in the next two weeks, officials said.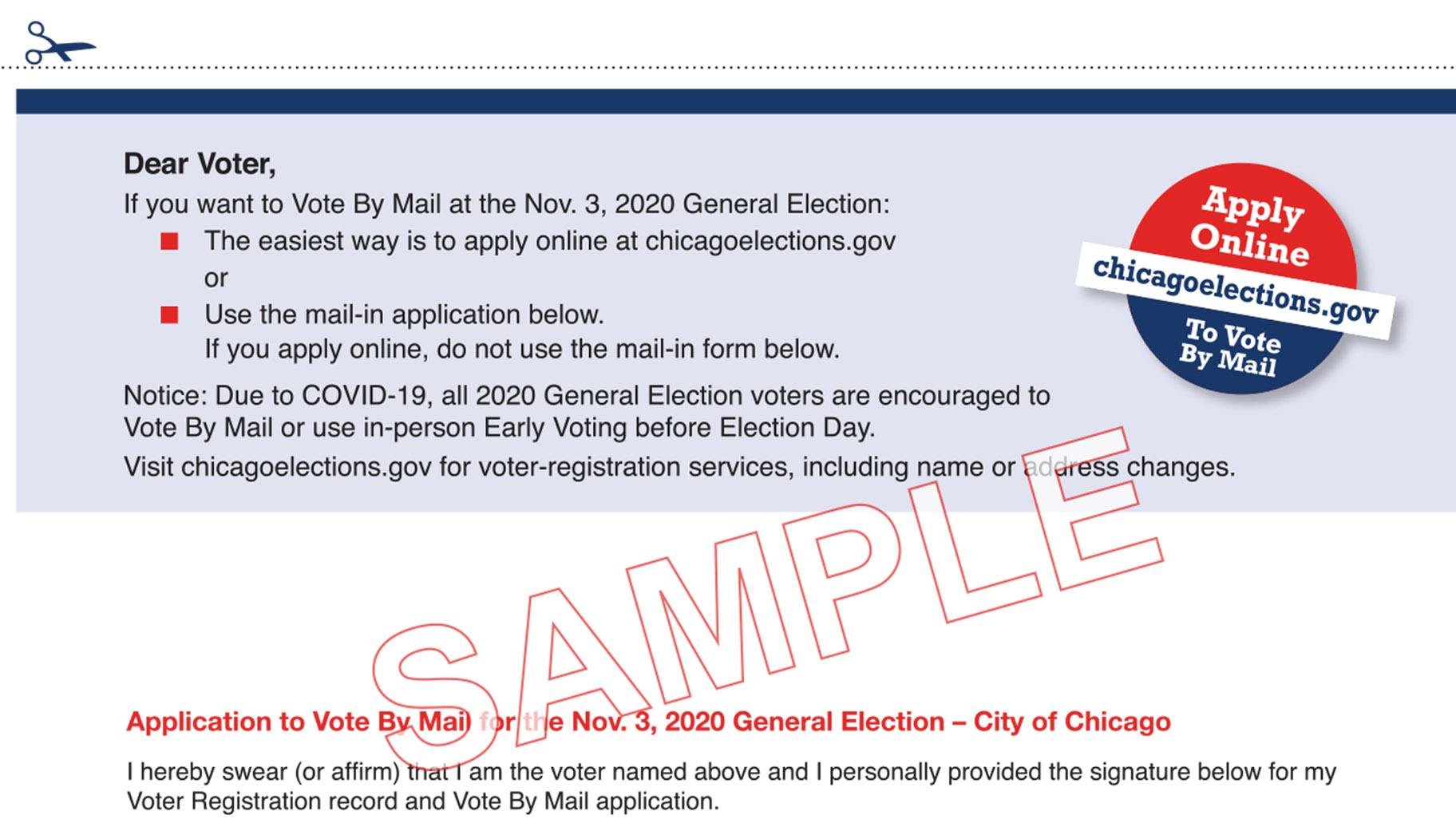 A vote-by-mail sample application. (Click to view full document.)
In addition, another 500,000 Chicagoans will get information about how to request an application and vote by mail, officials.
A new state law designed to significantly expand voting by mail during the Nov. 3 election is expected to cause a tsunami of ballots to be cast in the November election, which comes during the coronavirus pandemic.
Gov. J.B. Pritzker called voting by mail perhaps "the safest method to cast a ballot in November."
Chicago voters who request a ballot by Sept. 24 will be among the first to receive ballots, set to arrive by Oct. 5, officials said.
Mail-in ballots, which will come with a postage-paid envelope, can be returned via the mail or dropped in a secured drop box at every early voting site in Chicago, officials said. 
The last day to request a mail ballot is Oct. 29, officials said.
Contact Heather Cherone: @HeatherCherone | (773) 569-1863 | [email protected]
---