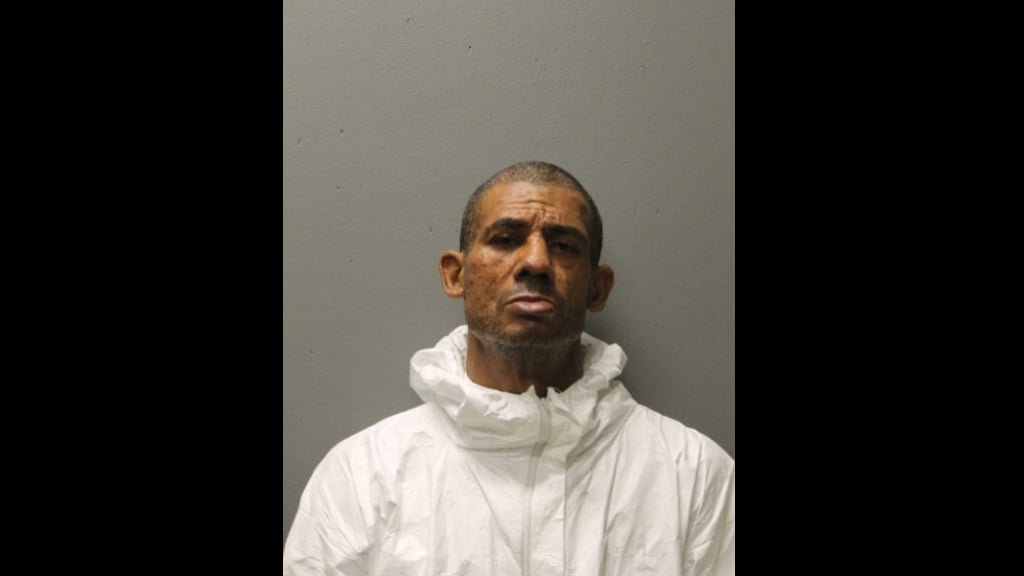 Dujuan Randle (Chicago Police Department)
A Chicago man allegedly stabbed his elderly grandmother to death with a pitchfork, severely injured his mother and chased a witness back into her home in the Auburn Gresham neighborhood Tuesday during an attack authorities believe began during an argument over money.
Dujuan Randle, 41, was held without bond Thursday on charges of first-degree murder and attempted first-degree murder, two days after allegedly carrying out the fatal attack in broad daylight in front of neighbors.
"It's a terrifying scene, I'm sure, to watch play out in front of their homes," Cook County Judge Mary Catherine Marubio said during Thursday's bond hearing.
The victims were identified as Randle's 96-year-old grandmother Myrtis Jackson and his 73-year-old mother, who remains hospitalized and suffering from "significant pain," according to Assistant State's Attorney Kevin DeBoni.
The attack began around 11 a.m. Tuesday, when Randle allegedly kicked in the door of the women's home in the 7700 block of South Laflin Street and began demanding money he claimed the family was holding for him.
The two women went into the kitchen and Randle followed, punching one before exiting to the back of the home to grab a pitchfork, the proffer states. Randle's mother then called 911 and the women exited the home into the front yard.
There, prosecutors allege, Randle punched Jackson to the ground and began stomping her and stabbing her with the pitchfork. He then did the same to his mother, beating and stabbing her, according to the proffer, while "cussing and demanding the victims get the bank card and unlock the phone."
Three witnesses saw the fatal attack unfold, DeBoni said. Randle's mother called out to one woman for help, but Randle chased back into her home, where she then called 911.
Police arrived on scene and arrested Randle, taking him to St. Bernard Hospital for a gash on his head that was present before the attack. He later waived his Miranda rights and made multiple statements to investigators, allegedly admitting that he used the pitchfork to stab his mother and grandmother, whom he accused of using "his name to deprive him of food and money."
The victims were both taken to University of Chicago Hospital, where Jackson was pronounced dead. The medical examiner found she had suffered a puncture wound to the left shoulder, contusion to her right eye and blunt force trauma to the right side of her head.
Randle is due in court for a hearing on July 28.
Contact Matt Masterson: @ByMattMasterson | (773) 509-5431 | [email protected] 
---