After a long spring indoors, many kids are ready to get back outside to play their favorite sports. But the ongoing pandemic means this year, the boys and girls of summer are practicing social distancing along with catching and hitting.
Lavonte Stewart, executive director of South Side sports nonprofit Lost Boyz Inc., says that while there is always some risk inherent in bringing back youth sports, it's still a worthwhile endeavor. 
"That lack of contact and mentorship that children receive from coaches goes a very long way in their development," said Stewart. "We're in the heart of South Shore and part of our mission is predicated on using the power of sport for social change. So right now … this is when we're most in need."
Stewart said that of all team sports, baseball seems to lend itself best to maintaining physical distancing. "Overall, parents got very comfortable once they saw our approach and efforts to respect COVID and maintain recommendations," he said.
Among the guidelines Lost Boyz has adopted are rules for physical distancing, the use of personal protective equipment for players and coaches, avoiding physical contact including handshakes and high fives, and no parents in the stands. Stewart also hired a COVID-19 officer to help ensure players follow the rules.
Ross Kerr, president of the 1,600-player Welles Park Baseball Association in the Lincoln Square neighborhood, said that for their league, finding their way to a plan for a safe return to play has been a long process.
"We've had umpteen conversations to figure out the best way to get back," said Kerr. "Everyone is going to be at a different emotional and mental level no matter what, with 1,600-plus players we're going to get responses across the board. For the most part, parents have been extremely appreciative that we're finding ways to get them out there safely that gives them some sense of normalcy and provides them options."
Kerr was part of a committee of youth sports leaders convened by Gov. J.B. Pritzker that created guidelines for Illinois' return to play.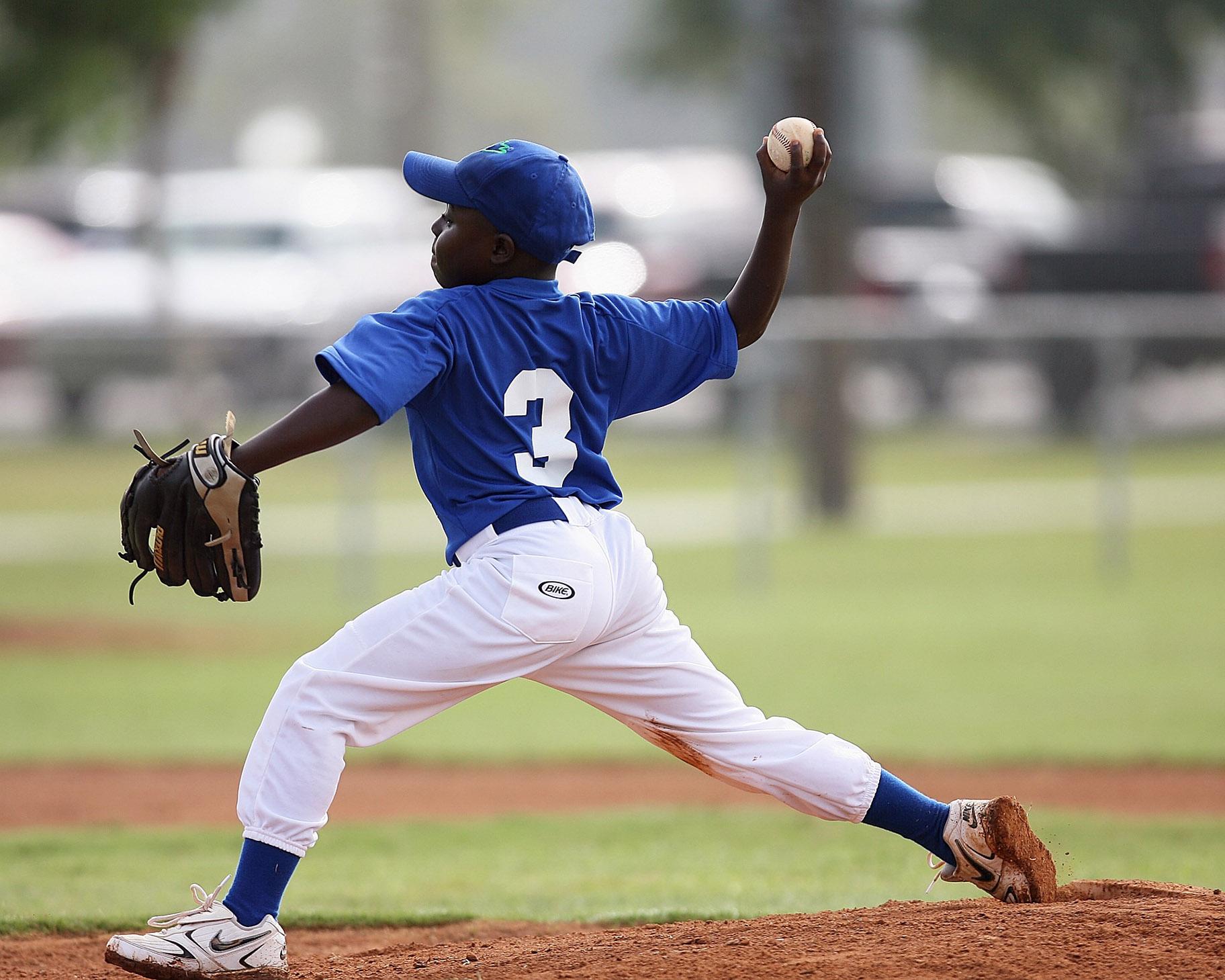 (KeithJJ / Pixabay)
Kerr said their league has had families dealing with COVID-19 infections, so they've developed a robust policy of how to respond. 
"The last thing we want is to be a contributor to the problem," he said. "We also want to make sure we communicate while maintaining protection of players' privacy. All people who have been in touch with that person or player is made aware of what's happened, whether they had director or indirect exposure and let them know what steps are being taken and that it's not impacting [a child's] playing time."
When it comes to sports in which contact is unavoidable, a different approach is necessary. In the western suburbs, Elmhurst Water Polo Club head coach Brian Drumm has pivoted to skipping competitive play entirely, instead focusing on skill-building drills in the pool while keeping kids as far apart as possible.
"There's a lot of opportunity to still develop skills and have fun but be socially distanced," said Drumm. "When they're in the pool, we'll spend a lot of time with individual skills, ball handling, passing, shooting – nothing leading up to any type of physical interaction that will only happen in the water playing. We also have more coaches than normal just to break them into groups and make sure they're doing things appropriately."
Drumm said that normally his teams would play in an indoor pool at York High School, but they have switched to an outdoor pool at River Forest Country Club this summer to further mitigate the spread of germs.
Drumm believes that his club's modified approach could be adapted to other contact sports as a way of keeping kids active. "It takes creativity and transparency between the organization and the families so they have an idea of what each practice or game will look like, but I certainly think that it's something all sports can handle," he said.
---