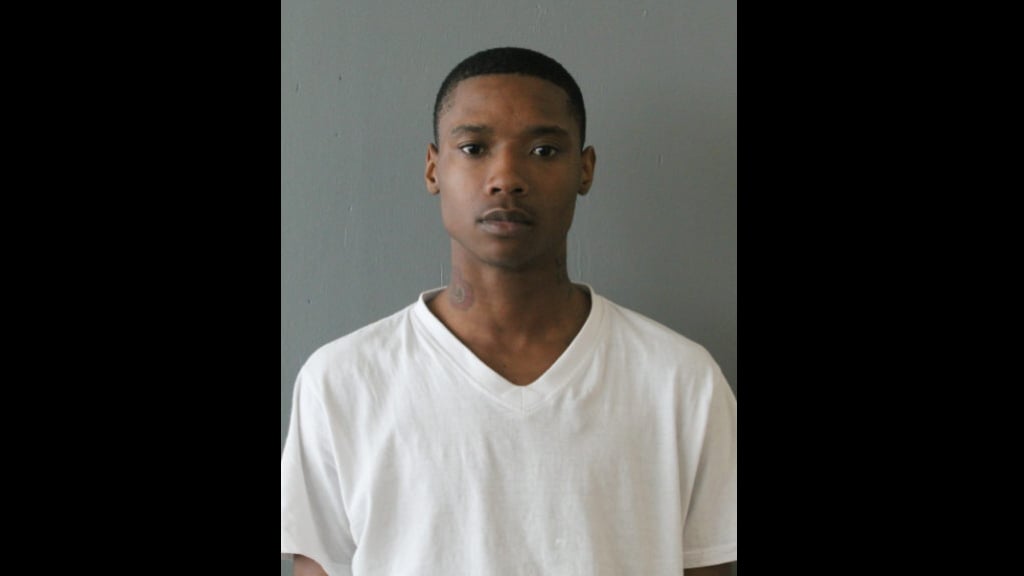 Laroy Battle (Chicago Police Department)
A Chicago man who allegedly returned to the scene of a double homicide searching for his weapon and altered his haircut to avoid being identified faces a possible life sentence after being accused of gunning down two high schoolers in a South Chicago alley last weekend.
Laroy Battle, 19, was held without bond Friday afternoon after being charged with two counts of first-degree murder in the shooting deaths of 17-year-old Jasean Francis and 16-year-old Charles Riley.
"He is a clear and present danger to all of society and all members of the community," Judge Susana Ortiz said before denying bond during Friday's hearing.
Cook County prosecutors alleged that at about 5 p.m. on June 20, Francis, Riley and an unnamed friend – all students at Hyde Park High School – had just returned to the friend's home in the 7900 block of South Luella Avenue after shopping at the Chicago Ridge Mall.
The trio then walked to a nearby gas station to buy some food when they encountered Battle, who was also shopping there. One of the teens noticed Battle had a gun in his waistband and commented to him that he wished he was as tall as Battle because he wanted to play basketball.
Battle then exited the store before the three teens, who began to walk back to the friend's home. As they got into an alley by the house, Battle allegedly approached the group and opened fire, hitting Francis in the chest, arm buttocks and back, and Reilly in his back, legs and arm.
The friend heard the shots, and turned around to see Reilly hit the ground just as Battle began shooting Francis, prosecutors said. The friend then ran inside his home and his mother called 911.
"These were just really good kids from excellent families," Chicago police Chief of Detectives Brendan Deenihan said of the victims during a press conference announcing Battle's arrest Thursday evening.
Chicago police responded after Battle fled and recovered 11 bullet casings as well as a .40 caliber semi-automatic handgun that had been dumped in a trash can about five to six houses away from the shooting site, according to prosecutors, who said ballistics testing showed that gun matched the casings found at the scene.
(Chicago Police Department)
Investigators recovered surveillance footage from the gas station and the crime scene, and distributed still photos of a suspect to the public this week. Prosecutors said those photos led to multiple tips identifying Battle.
That same camera in the alley also showed a man wearing the same clothes as the suspect returning to the area the next day and searching through multiple trash cans, presumably looking for the firearm, prosecutors said.
Battle was arrested Wednesday morning in Schiller Park by the Great Lakes Fugitive Task Force and U.S. Marshalls. Prosecutors allege his hairstyle was "significantly" different than it was on the day of the shooting.
He allegedly admitted to CPD detectives that he had cut his hair, and said the gas station and alley photos released to the public were, in fact, of him. Prosecutors did not say if he admitted to the shooting.
Battle was already on probation at the time of the shooting following a separate gun-related conviction. Judge Ortiz cited that previous sentence, the number of shots fired and Battle's alleged admission that he was the man in the photos in denying him bond.
Deenihan said investigators have not yet identified a motive for the shooting.
"This is just … an extremely tragic case of violence," he said. "I know it doesn't make any sense, so just imagine how the parents feel."
Battle is due back in court for a hearing on July 15.
Contact Matt Masterson: @ByMattMasterson | [email protected] | (773) 509-5431
---