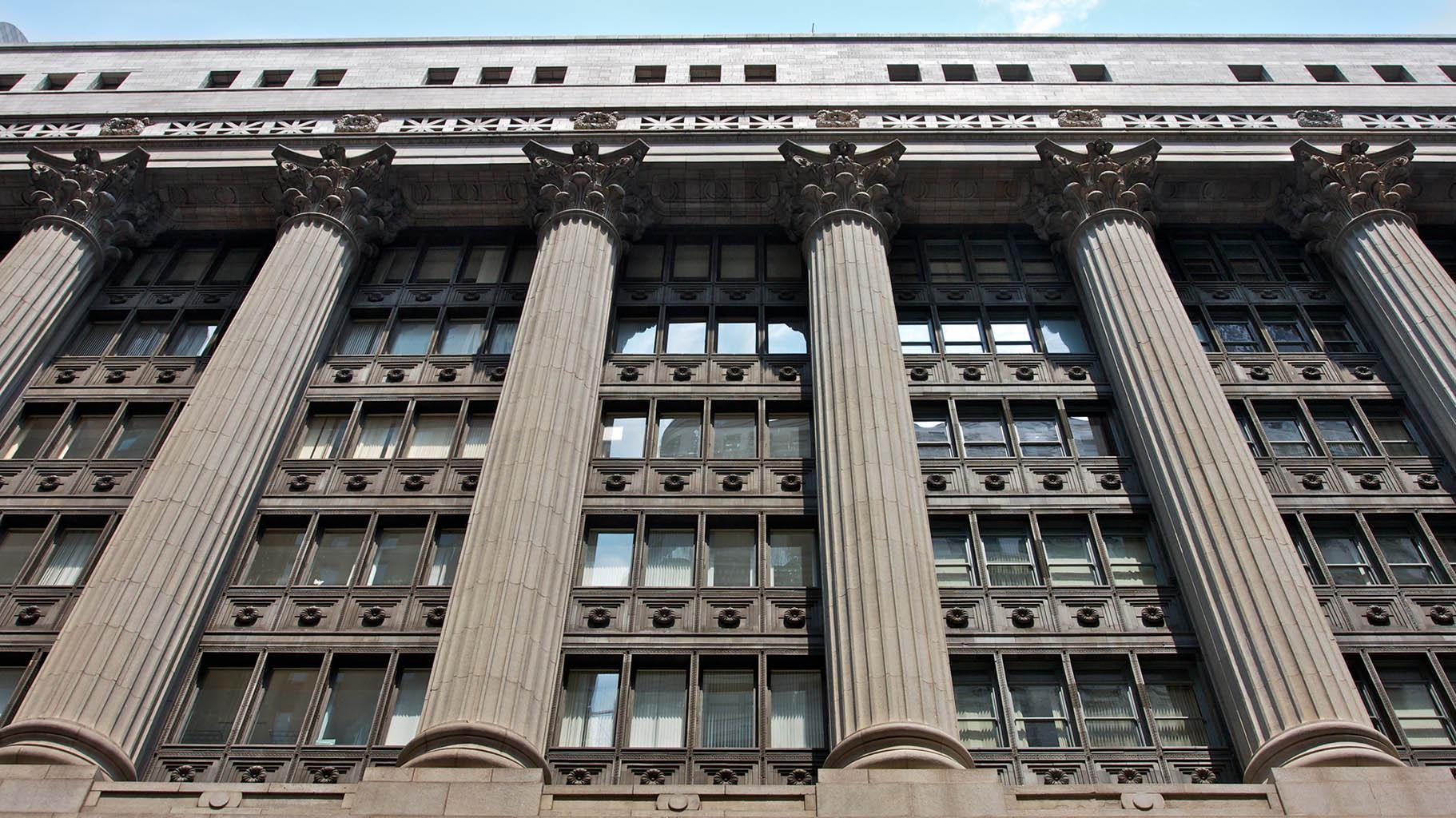 Chicago City Hall (MIke / Flickr)
Companies that win multimillion-dollar tax incentives to bring industrial jobs to Chicago could be stripped of those benefits if they "betray the public's trust" under a plan set to be considered Wednesday by the Chicago City Council.
The non-binding resolution cleared the City Council's Committee on Economic, Capital and Technological Development on Friday after Ald. Mike Rodriguez (22nd Ward) said the city needed a way to "clawback" incentives from firms that hurt Chicago communities.
Rodriguez was spurred to act after Hilco Global Partners demolished the smokestack at the former Crawford Power Plant, sending a plume of dust over six blocks of homes in Little Village.
Before Rodriguez was elected in 2019, the City Council agreed to grant Hilco a $19.7 million property tax break over the next 12 years after it announced plans to tear down the red-brick power plant, built in 1924 and shuttered in 2012, and replace it with a warehouse.
City officials approved the tax incentive over the objections of local environmental groups, who said the plan would pollute their mostly Latino neighborhood and continue decades of systemic environmental racism that left residents sicker and poorer than Chicagoans who live in white neighborhoods.
Once the tax breaks are applied, the property at 31st Street and Pulaski Road would be assessed at 10% of its market value for the first 10 years, 15% in the 11th year and 20%in the 12th year.
The tax incentives have been a key tool for city officials desperate to create well-paying, often unionized jobs and find new uses for long vacant and abandoned land, like the former Crawford Coal Plant.
But the credits have become increasingly controversial, with aldermen recently demanding more information about whether companies applying for the incentives have concrete plans to hire firms owned by female, black and Latino Chicagoans.
Rodriguez said he was not concerned that the new rules would prompt firms to drop plans to build new facilities in Chicago.
Only firms that break their commitment to enhance Chicago's neighborhoods have to worry about losing a tax incentive, Rodriguez said.
"We need to hold bad actors accountable," he said.
Rodriguez said there is no doubt among Little Village residents that Hilco's actions "betrayed the public's trust," and should no longer get the tax incentive.
The city issued 16 citations to Hilco in April, which come with $68,000 in fines, the mayor's office announced. Critics of the firm said those fines are a drop in the bucket as compared with the tax breaks granted by the city.
The Illinois Attorney General has sued Hilco over the demolition, saying it violated state environmental laws and put the community at risk.
An effort by the city to revoke a tax incentive is unprecedented, and Rodriguez said he was determined to move cautiously to ensure that it could withstand a legal challenge.
Ald. Gilbert Villegas (36th Ward), the chairman of the Economic Development Committee and Mayor Lori Lightfoot's City Council floor leader, said he supported an ordinance allowing the city to revoke incentives from firms that break city rules.
Contact Heather Cherone: @HeatherCherone | (773) 569-1863 | [email protected]
---