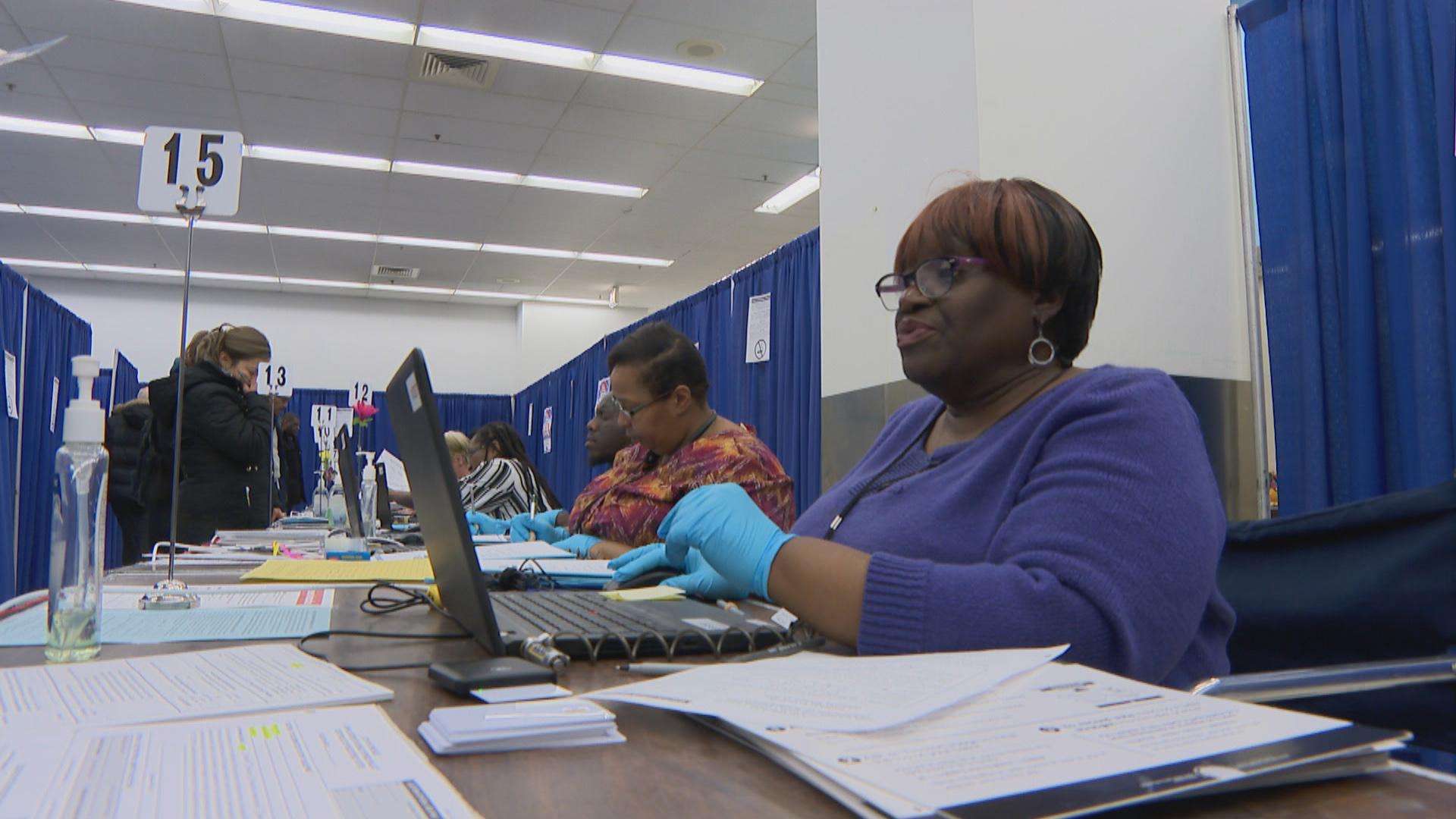 (WTTW News)
A measure designed to considerably expand the number of Illinois voters who cast their ballot in the 2020 presidential election by mail cleared the state Senate Friday and is headed to Gov. J.B. Pritzker's desk.
Pritzker said Friday he will sign the bill that will order election authorities to send vote-by-mail applications for the Nov. 3 general election to the 5 million voters who participated in the 2018 general election, the 2019 municipal elections or the March 2020 primary.
"Sending vote-by-mail applications to residents who have participated in recent elections will allow more people to vote from the safety of their own homes and help reduce the spread of COVID-19 in our communities," Pritzker  said in a statement.
The measure passed the Illinois Senate Friday afternoon on a vote of 37-19. The measure passed the Illinois House 72-43 Thursday evening. State Rep. Brad Stephens (R-Rosemont) was the only Republican to vote for the measure in the Illinois House.
The law requires voters who submit an application for a mail-in ballot before Oct. 1 to get their ballot no later than Oct. 6.
Supporters say the measure is designed to make voting by mail more user-friendly, efficient, secure and accessible, while opponents contend, without evidence, that expanding vote-by-mail will lead to voter fraud.
Supporters said the measure is likely to cost $2.9 million, which could be reimbursed with federal funds designed to respond to the coronavirus. Voters will also get several reminders to vote by mail from the Secretary of State's office, which will administer the program.
The measure permits 16-year-olds to serve as election judges, and makes Election Day – Nov. 3 – a holiday for schools, a move which will free up school buildings to be used as polling places on Election Day without fear of exposing students to germs.
Pritzker called the measure a good compromise on Thursday, adding that he supported calls to send voters ballots, rather than just applications.
Contact Heather Cherone: @HeatherCherone | (773) 569-1863 | [email protected]
---