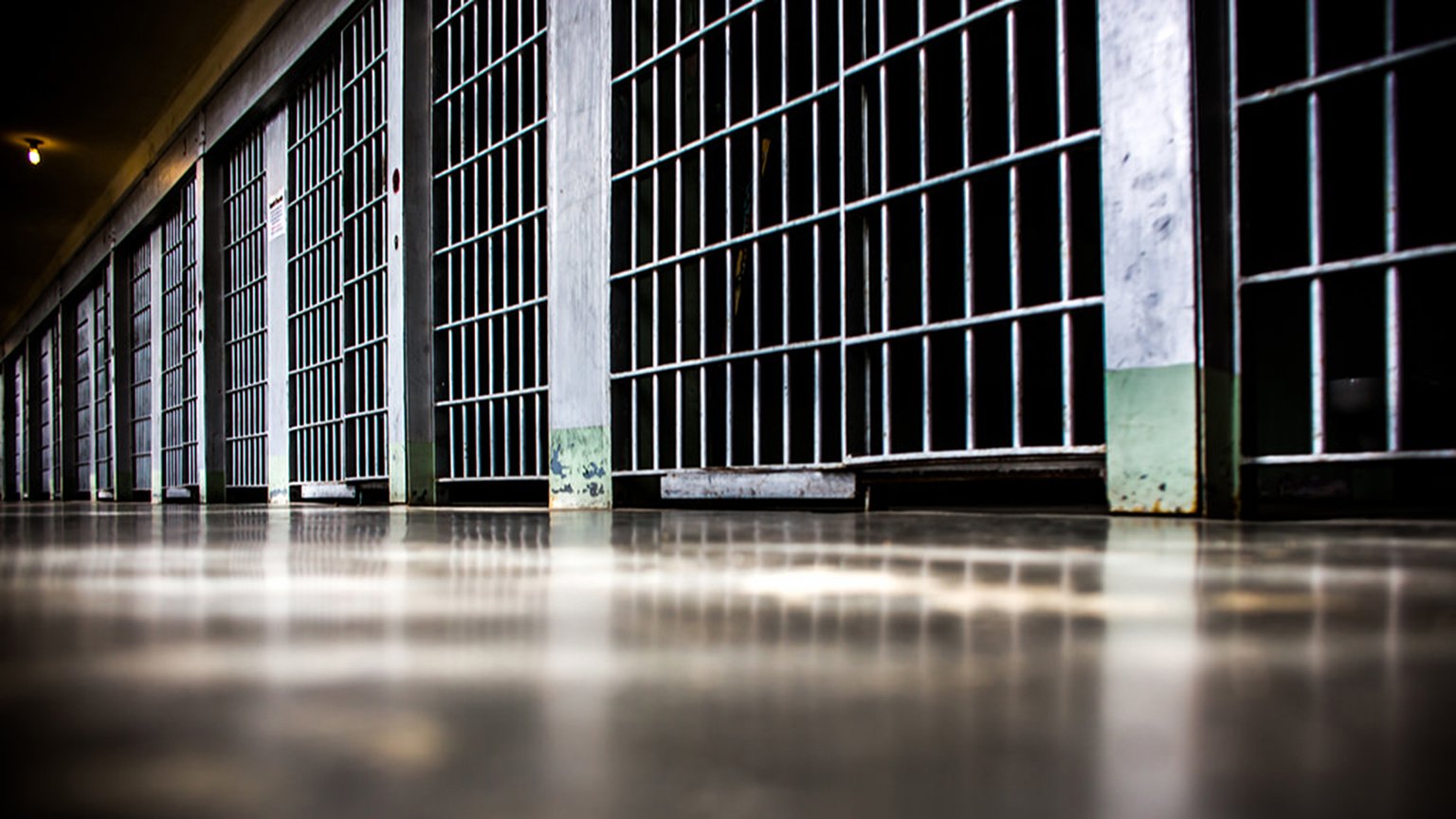 (Thomas Hawk / Flickr)
The Illinois Department of Corrections and Gov. J.B. Pritzker aren't doing enough to protect elderly and medically vulnerable inmates from COVID-19 inside state prison facilities, according to a lawsuit that claims inadequate testing and sanitation supplies have created conditions "where the virus can spread like wildfire."
A coalition of law firms representing nearly two dozen IDOC inmates have filed an amended complaint in their class-action lawsuit that's seeking "constitutionally sufficient" protections for vulnerable individuals and an order requiring IDOC to develop a plan prioritizing those same inmates for transfer or release.
"The risk remains very high for people who are in custody," Sheila Bedi, a clinical professor at Northwestern University's Pritzker School of Law, told WTTW News. "And part of that is just the very nature of prisons. I mean you're living in a place where the ventilation system has been proven to spread the virus rapidly, where people are coming in and out … and that there's a lack of mandate from the director and the governor about the use of (personal protective equipment) in these prisons."
Bedi serves as director of the Community Justice & Civil Rights Clinic at the Pritzker School of Law, which filed the amended complaint along with the MacArthur Justice Center, the Uptown People's Law Center, Loevy & Loevy and others.
That group initially filed suit against Pritzker and IDOC acting Director Rob Jeffreys early last month seeking an emergency injunction ordering the creation of a process that would expedite the release of those vulnerable detainees.
A federal judge denied that request, but Bedi and others have now reframed their argument, highlighting additional sanitation issues and the lack of adequate testing and protocols, which they claim have masked the true toll of COVID-19 inside state prisons.
According to IDOC data, 204 inmates and 166 staff members have had confirmed cases of COVID-19. The vast majority of those cases come from Stateville Correctional Center, where 158 inmates and 75 staffers have tested positive.
But Bedi said: "In terms of how widespread the actual virus is, it's unknown at this point because of IDOC's failure to implement widespread, universal testing." She and the other attorneys said they've also heard consistent reports that inmates aren't receiving enough supplies to disinfect their living areas, while social distancing is nearly impossible.
The state has taken some measures to prevent COVID-19 outbreaks, including placing all IDOC facilities under administrative quarantine with no visits. The department has also begun requiring all inmates to wear a mask or face covering, while asking them to wash their hands, practice social distancing and comply with temperature checks.
The lawsuit also claims IDOC and Pritzker have not utilized an existing protocol that allows for the medical furlough of inmates, who would be allowed to leave prison temporarily while the state remains under the disaster proclamation enacted during the pandemic.
Before the plaintiffs filed their initial lawsuit in April, IDOC had publicly announced that it had released about 300 individuals, or less than 1% of the state's prison population, according to the complaint.
As of Tuesday, IDOC has transferred home or released around 1,261 inmates, the complaint states, but those efforts have not targeted the medically vulnerable population. In a statement, an IDOC spokeswoman said that since March 1, the incarcerated population in department facilities has decreased by 3,800. She declined to comment further, citing the ongoing lawsuit.
Bedi said not nearly enough is being done.
"The critical issue here is that the governor and the director of the IDOC have a number of statutory pathways to transfer to home detention that the legislature developed precisely for these types of circumstances," she said. "They've been significantly underused."
Contact Matt Masterson: @ByMattMasterson | [email protected] | (773) 509-5431
---