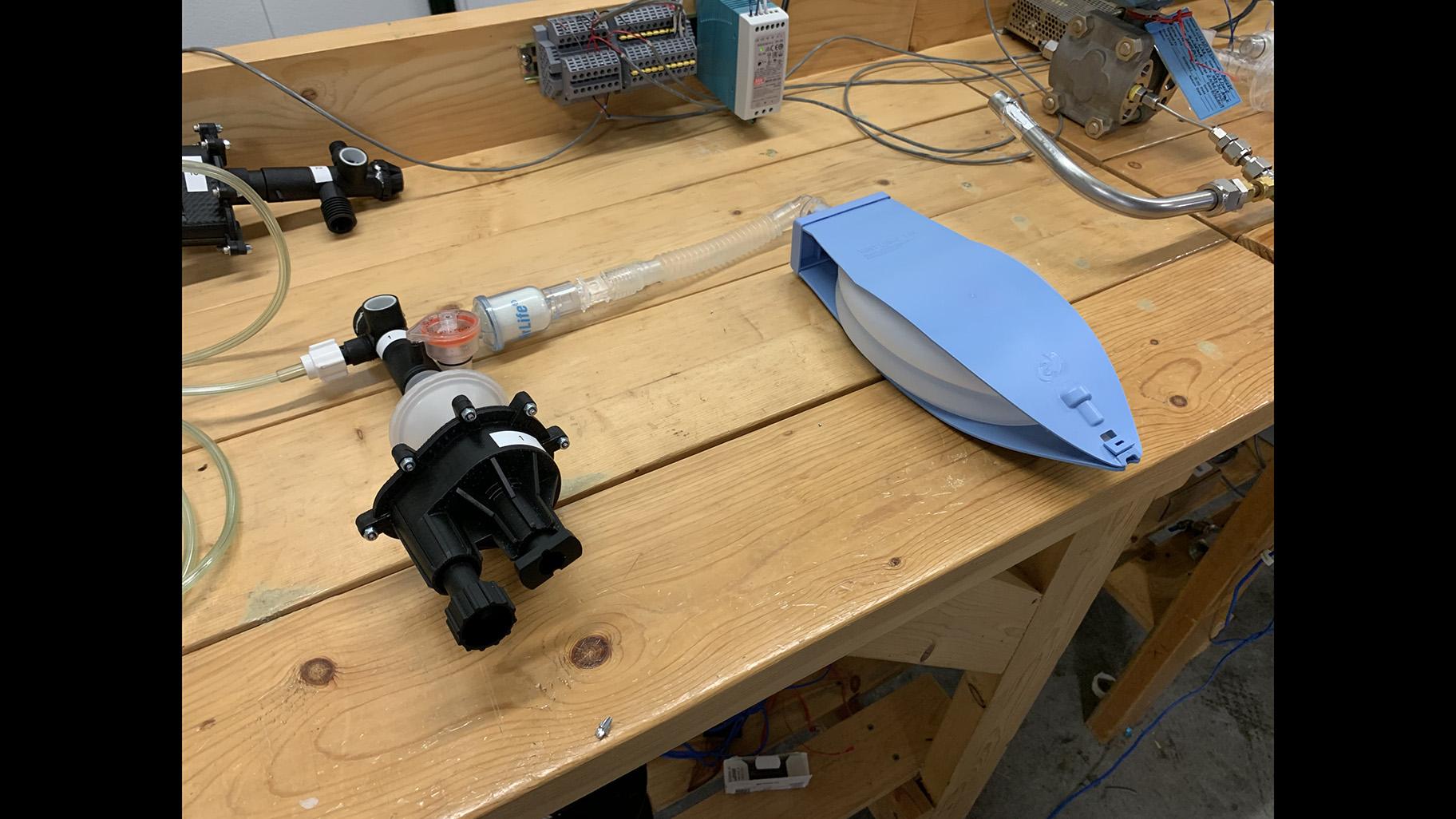 Components of the RapidVent (Courtesy of the University of Illinois)
Illinois is in no immediate danger of running out of ventilators.
According to data from the state public health department, 735 coronavirus patients were on ventilators as of 11:59 p.m. Saturday, leaving 3,611 either available or used by patients with other health concerns.
In the early stages of the pandemic, there was palpable fear that there would be a shortage of respirators.
A team of researchers at the University of Illinois at Urbana-Champaign rushed to develop a new emergency portable breathing machine, dubbed RapidVent.
As WTTW News reported in late March, UIUC engineers made plans for their prototype available for free, in hopes that a manufacturer would quickly begin to produce the devices.
Six weeks later, it's happening.
Los Angeles-based electronics company Belkin is collaborating with the university to produce the FlexVent, a gas-operated ventilator "based on the Illinois RapidVent concept."
"We were driven by the desire to help the world and make a meaningful impact on the COVID crisis, and we're proud to work with Belkin to have that impact," UIUC professor William King, who led the project, said in a statement.
The design still needs approval from the FDA.
"This is one of the most urgent humanitarian crises we have experienced in our lifetimes and the number one responsibility for each of us in this moment is the care and compassion for others in need," Belkin CEO Chet Pipkin said in a press release.
Gov. J.B. Pritzker has said it is because of precautions like his executive orders mandating Illinois residents stay at home that the state has been able to avoid massive surges of COVID-19 patients, and that easing restrictions prematurely would put too much pressure on hospitals.
Follow Amanda Vinicky on Twitter: @AmandaVinicky
---