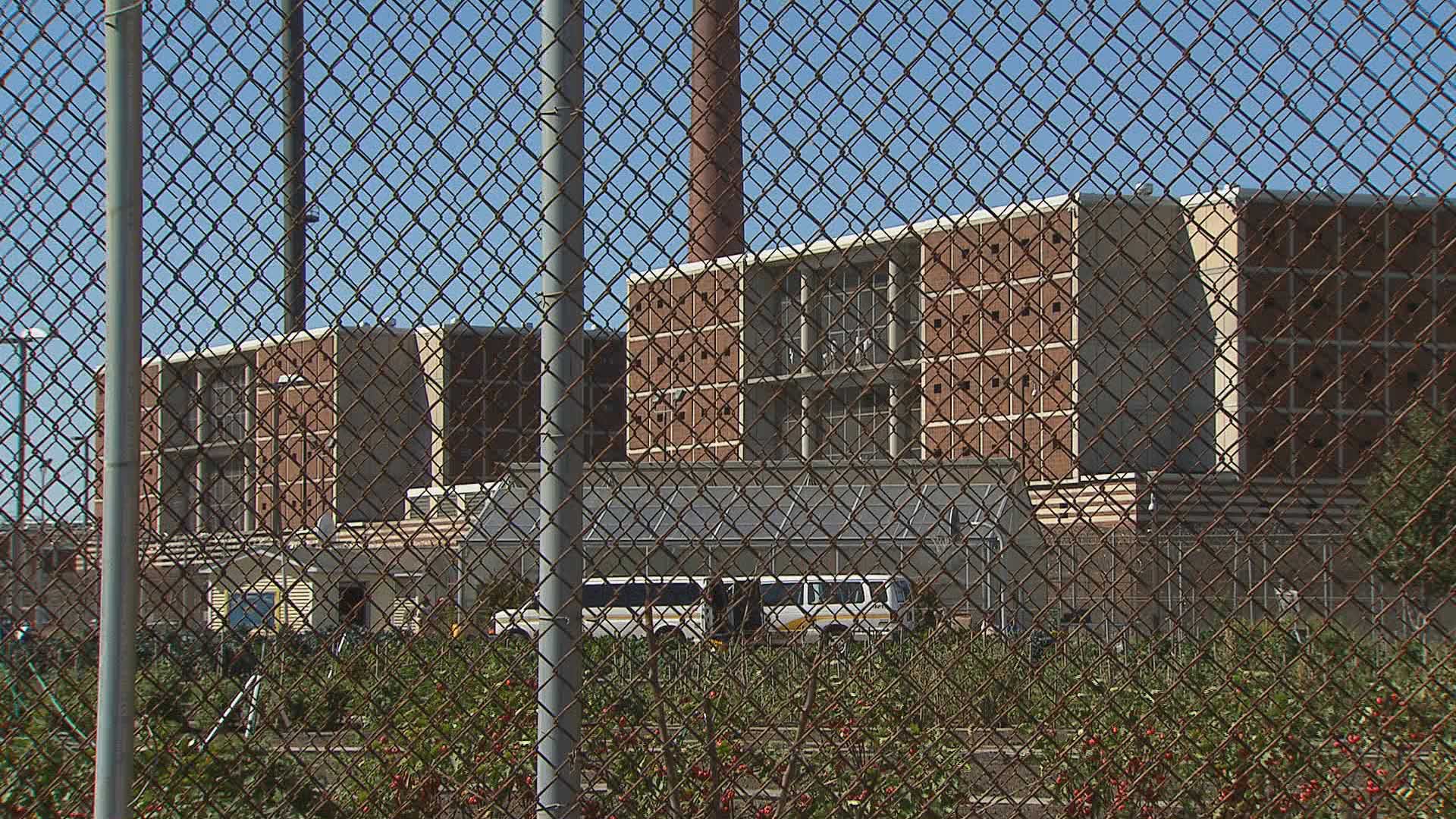 (WTTW News)
Cook County Sheriff Tom Dart is challenging a federal court order that outlines measures his office must take to combat the COVID-19 outbreak in the Cook County Jail, and he called ongoing efforts by activists to get more detainees out of the jail a "waste of resources."
Dart on Monday filed a notice of appeal, asking the Seventh Circuit Court to release his office from a preliminary injunction ordered in an ongoing lawsuit brought on behalf of two medically vulnerable detainees inside the jail.
He argued his office is already in compliance with guidelines from the Centers for Disease Control and Prevention as well as social distancing and sanitation requirements included in the injunction. But he claims the plaintiff's attorneys continue to try and "interfere" with jail operations.
"While we have demonstrated to the federal court the 'immense' efforts to combat this unforgiving disease and protect our detainees in 'good faith,' Plaintiffs continue to ignore the findings of the Court and seek more headline-grabbing relief by demanding release of detainees from custody," Dart's office said in a statement Tuesday.
"This is a tremendous waste of resources that are critically needed by our staff to continue the successes we have seen in combating this unprecedented pandemic," the statement continued.
As of Monday, seven detainees at the jail, two correctional officers and one court deputy had died after contracting COVID-19, while the total number of cases there approaches 1,000. The jail's current population has been reduced significantly in recent months, down to just over 4,000 detainees.
U.S. District Judge Matthew Kennelly last month ordered Dart and his staff to improve social distancing and sanitation measures at the jail, including testing all detainees who exhibit coronavirus symptoms, providing soap and hand sanitizer in the jail and enforcing social distancing.
Dart said that even before Kennelly's order was in place, his office had received "direct and targeted guidance" from both the CDC and the Chicago Department of Public Health and had begun placing symptomatic detainees in quarantine, reopening closed sections of the jail to allow for social distancing and distributing personal protective equipment.
The plaintiffs' attorneys – a group that includes high-powered Chicago law firms Loevy & Loevy and Winston & Strawn as well as the Civil Rights Corps and Northwestern University's MacArthur Justice Center – say more must be done. They've sought additional discovery documents and surveillance footage from the jail in order to assess how social distancing is being implemented there.
Dart argued that request is improper. He pointed to a trio of recent appellate court rulings which all held that "a district court may not micromanage the complex day-to-day operations of running a jail, particularly not under threat of contempt, even as they work to maintain operational security in the Jail in the midst of a global pandemic."
"It has been clear throughout this litigation that Plaintiffs' counsel lack appreciation for the complexities of jail operations in ordinary times, to say nothing of these times of uncertainty," Dart's attorneys wrote in a filing Monday. "They have persisted in this litigation with no understanding of the enormous burden it places on the Sheriff's Office staff and for minimal gain, as nearly all of the relief they have pursued has long been in place at the Jail."
Contact Matt Masterson: @ByMattMasterson | [email protected] | (773) 509-5431
---