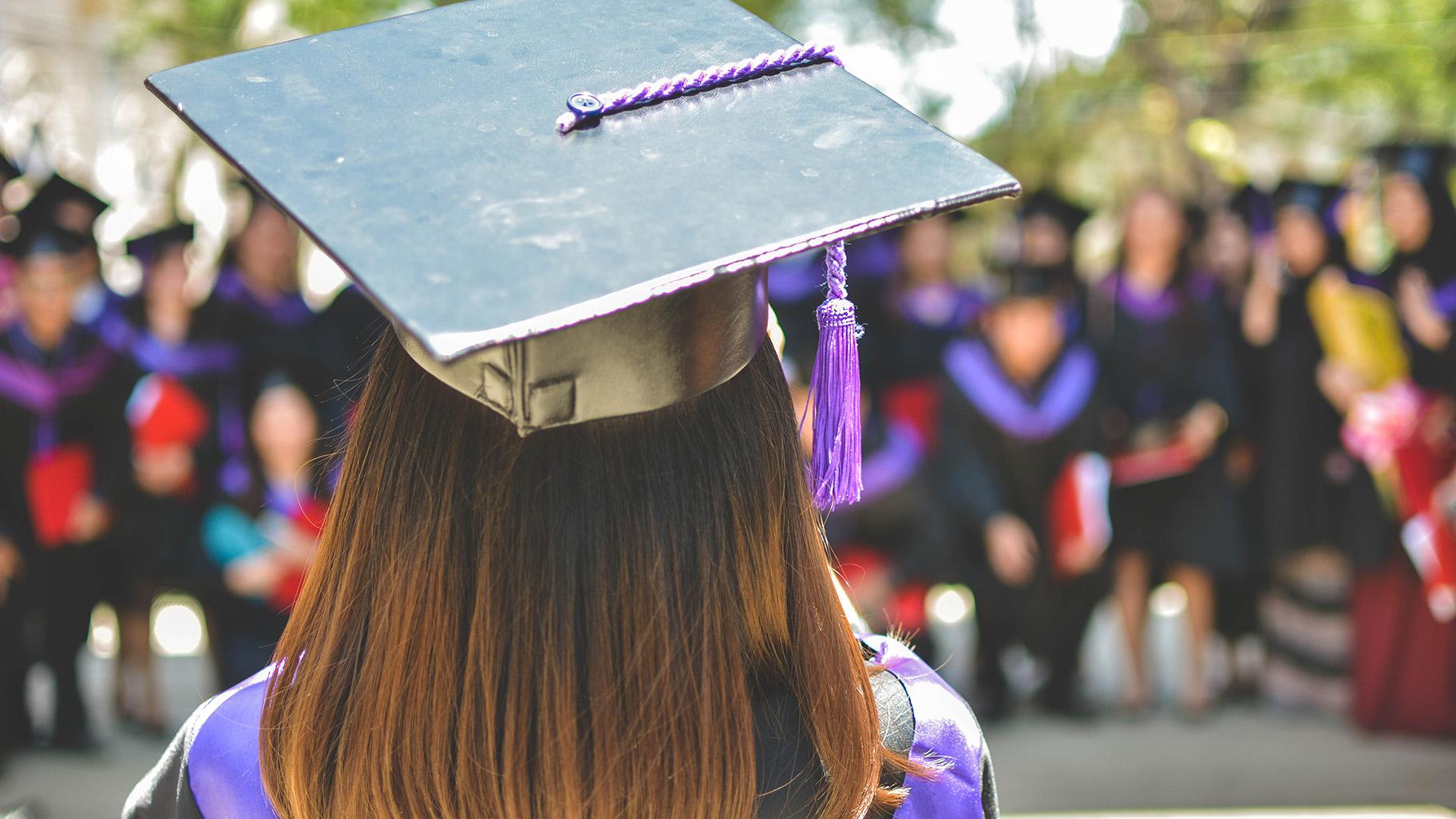 (Photo by MD Duran on Unsplash)
Green leaves are sprouting from trees stripped bare all winter, tulips are peeking up from warming soil, and migrating birds are flying again over Chicago – including, per a report from the U.S. Fish and Wildlife Service, a rare pair of piping plovers (named Monty and Rose by their human protectors and fans) who earlier this month were spotted at Montrose Beach. 
While nature is doing its thing, the coronavirus pandemic has put a dent in a traditional spring rite of passage: graduation.
Typically, early May is the time when cap- and gown-wearing graduates would be sitting next to one another in middle school gyms, high school football fields and university stadiums before walking across a stage to receive their diplomas.
The state education board is now offering guidance for schools hoping to hold ceremonies, even with buildings physically closed and social distancing guidelines in effect.
The rules encourage districts to hold digital events, like online ceremonies, and to use social media to highlight individual graduates using hashtags and messages. The board also suggests that videos submitted by students and combined "with recorded speeches by invited speakers, creates a longer film highlighting the graduates' school experiences and provides a long-term memento."
And though it's not the preference of the Illinois State Board of Education, it will allow in-person events.  
They just won't look like the traditional ones.
Among the options suggested by ISBE: individual ceremonies that would allow each student to come to the school for a diploma photo-op at a pre-arranged time; and visits by district staff to students' homes.
The board is also suggesting drive-in or drive-thru ceremonies for graduating students and their immediate family members. For the most part, these would require participants to stay in their cars, save for possible photo-ops.
Drive-in ceremonies "can be done at drive-in movie theaters, school parking lots, stadium parking lots, or other large parking lot venues that could be exclusively used for the graduation event. Multiple ceremonies may be needed depending on the class size. Large projected screens and sound equipment may be required. Students and families without vehicles would need alternative accommodations and transportation that complies with social distancing requirements," the guidelines state.
The drive-through option "will require precise scheduling, traffic control, and school safety personnel, etc. and may be appropriate for small to medium-sized graduating classes in less trafficked areas."
No matter what route schools choose, no physical contact is allowed.
"Individuals may not hand students diplomas, or any other items, or shake graduates' hands," ISBE's guidance reads.
Nor will event hosts be allowed to let graduates or their loved ones use the facilities – as in, neither the building, nor the — ahem — facilities.
Per the rules: "Students and families should be advised in advance that restroom facilities and refreshments will not be available."
Follow Amanda Vinicky on Twitter: @AmandaVinicky
---