Weddings, funerals, birthdays. They're all different these days.
But life — and its milestones — go on.
A local couple is celebrating several: Last Friday, Frank Paulus turned 100. Viola "Blondie" Paulus turns 97 on Wednesday. And Thursday, the couple — who moved to Chicago in the late '90s — will mark 76 years of marriage.
They got married a year after they met, on a blind date at a Colfax fair in 1942, just before World War II.
Frank was at an Air Force training base in Rantoul at the time.
Blondie says: "We went to the church, got married, went out to eat a bite and went to the train and sent him overseas."
Blondie says she had no idea how serious it all was: A husband in the Philippines, Japan and Korea. War.
"I don't think we knew what we were really getting into," she said. "I was 21, he was 24, and I don't really think we knew … what we were really, how much, we were really taking on."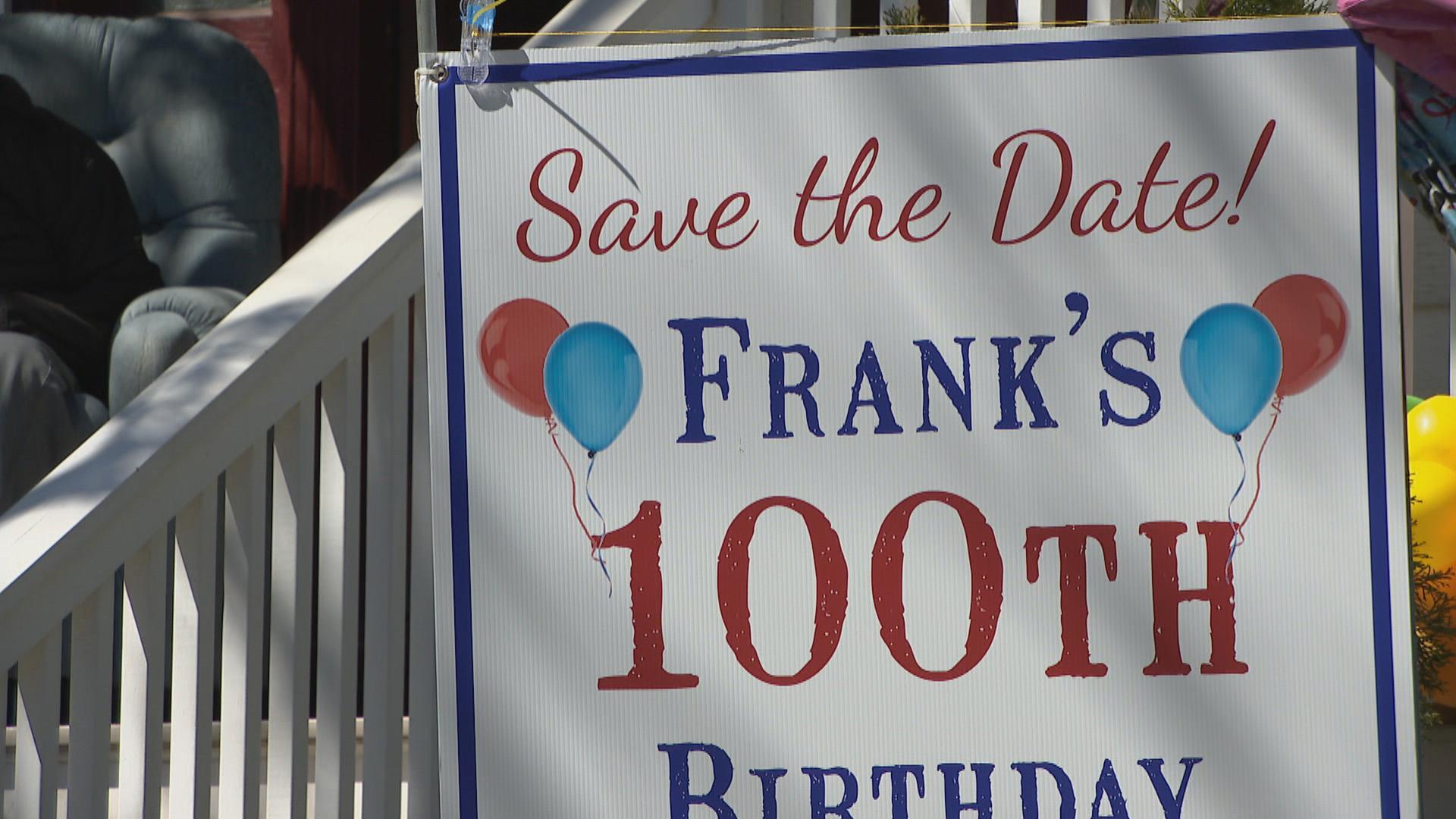 They exchanged letters, but it would be two years before Frank and Blondie saw each other again. Adjusting after the war was hard, Blondie says.
But they went on to farm, raising cows, chicken and sheep … and two daughters.
"It's been a happy life," Blondie said.
Blondie says the coronavirus crisis reminds her a little of the war: the feeling of fear, the rationing.
They're staying home "on lockdown," but they're not scared of COVID-19.
"You go to bed at night, say your prayers and hope you wake up," Blondie said.
"When it's our time, it's our time," Frank added.
Some couples are struggling as they spend more time than usual together while in quarantine. The Paulus' don't have any coronavirus-specific advice (self-quarantine isn't much different after you've spent 70-plus years working and living together).
But they did share some potential secrets to their marital success:
They enjoy dancing and playing bingo.  
They worked hard and stayed active; each gave up driving only recently. 
They have two television sets, so they don't have to argue about what to watch on TV. 
And they don't fight, Blondie said; they have "discussions." Sometimes hard ones.
As for making it to 100? No secrets there, either.
But Frank, who Blondie says is the "sweet one," does have a sweet tooth. He likes ice cream and pudding and has a dessert every day after dinner.
Follow Amanda Vinicky on Twitter: @AmandaVinicky
---