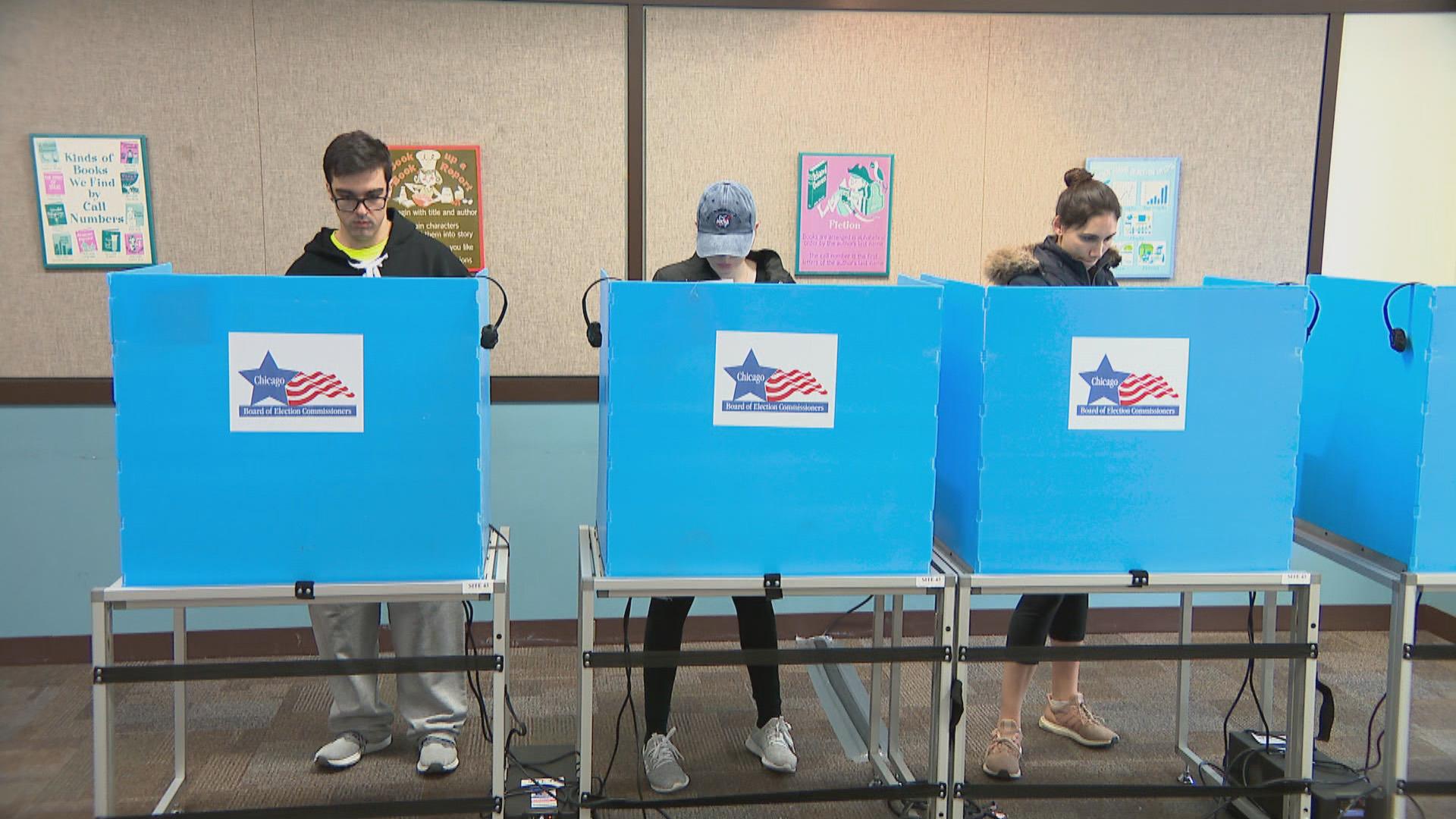 Chicago voters hit the polls on primary election day, Tuesday, March 17, 2020. (WTTW News)
Illinois elections officials are counting on at least $13.9 million in federal aid to help cities and counties hold the 2020 presidential election amid the coronavirus pandemic.
The Illinois State Board of Elections told federal officials they planned to use the funds included in the Coronavirus Aid, Relief, and Economic Security Act signed into law March 27 to help local elections officials prepare for an expected "considerable increase" in the number of ballots cast by mail.
State officials plan to match the federal funds with $2.78 million, officials said.
However, several board members said during a virtual meeting Friday that they did not think the General Assembly should change state law to require all ballots to be cast by mail in Illinois—or to require elections officials to mail a ballot to all 8 million registered voters in Illinois.
That would cost between $38 million and $40 million, board members were told.
Board Chairman Charles Scholz said that would be a "security nightmare" and could lead to fraud.
Instead, the board directed its staff to begin crafting plans to send the additional funds to local elections officials via a grant program to encourage voting by mail, which accounted for about a third of all votes cast statewide during the March primary.
The board could also authorize an education campaign to encourage voting by mail, officials told the board.
The state would need additional staff and equipment to process and verify a surge in mail ballots, which any Illinois voter can cast without an excuse under current rules, officials said.
The funds can also be used to expand polling places to allow voters, workers and judges to follow social distancing rules, officials said. They can also be used to purchase cleaning supplies and personal protective equipment, according to the proposal.
In addition, the funds could allow elections officials to pay judges more for staffing the polls on Election Day. Officials struggled to attract enough election judges to work the polls during the primary, since many judges are older people who stayed home out of fear of contracting the coronavirus.
Contact Heather Cherone: @HeatherCherone | (773) 569-1863 | [email protected]
---