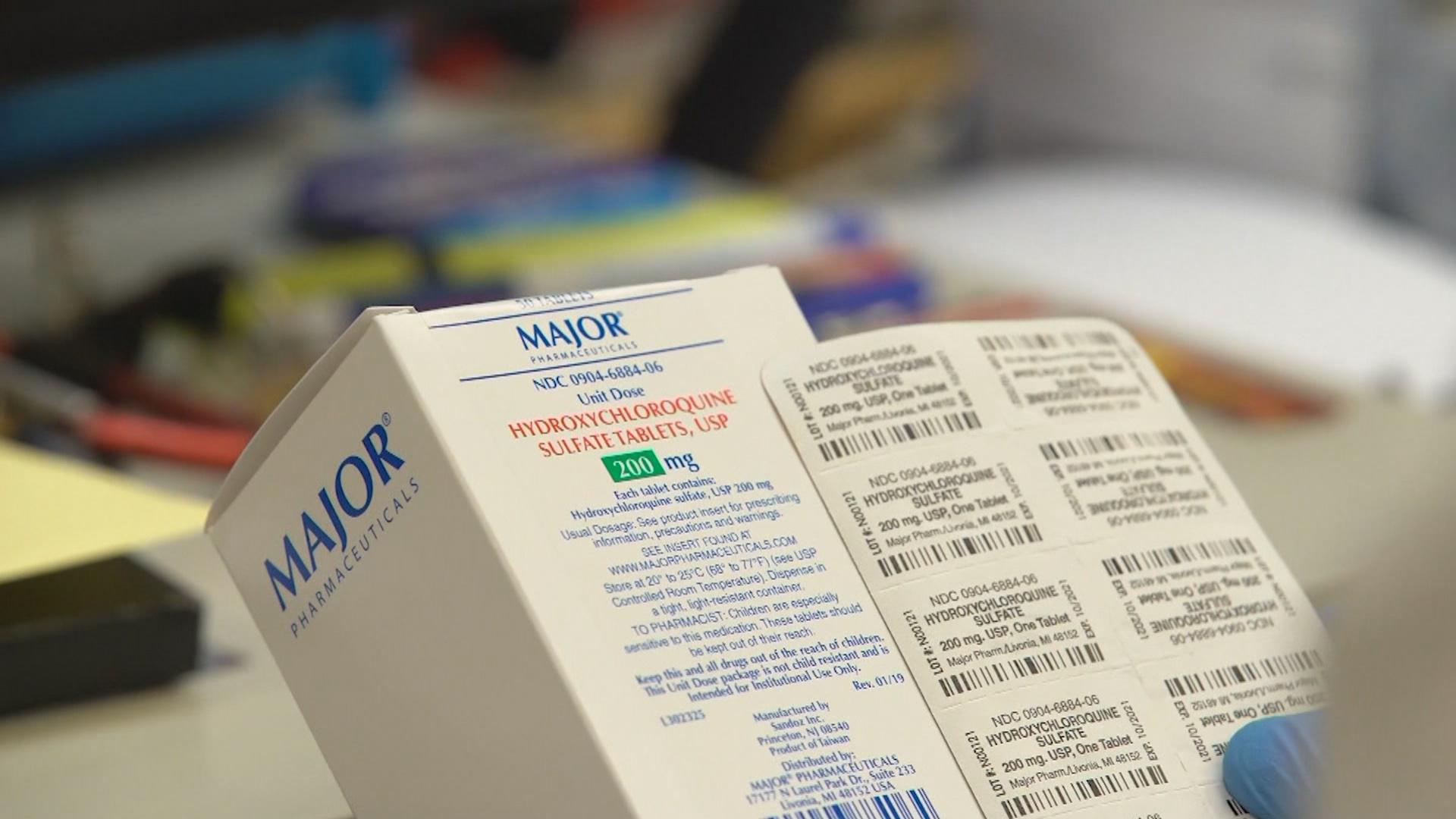 (WTTW News via CNN)
Illinois Gov. J.B. Pritzker will not interfere with doctors prescribing hydroxychloroquine, a drug individuals with autoimmune diseases say they're having a harder time getting ahold of since it's been cited by officials, including President Donald Trump, as a potential way to ward off the new coronavirus.
There is no study proving hydroxychloroquine, or HCQ, is an effective way to prevent COVID-19; clinical trials are underway.
The Lupus Society of Illinois has asked Pritzker in a petition to prohibit pharmacies from dispensing HCQ and the brand-name version of the medicine, Plaquenil, "for either presumptive (COVID-19) positive patients or prophylactic use."
"This petition does not want to deny COVID-19 patients hospitalized the potential benefits of these drugs. We want to stop the HOARDING," reads a Facebook post from the society.
"A life lost to lupus is just as significant as a life lost to COVID-19," the petition reads.
The petition also asks that Pritzker limit patients confirmed to have COVID-19 to 14-day supplies of HCQ.
Ohio enacted such restrictions via emergency rule in mid-March.
Pritzker on Sunday said he recognizes that HCQ "is being overused without a lot of testing to back it up.
"I don't disagree that it shouldn't be used off brand unless you really know that it works and right now we just don't know that it works," he said.
But he said that determinations about how drugs are used "are decisions that are typically made by doctors."
Lupus Society of Illinois President Mary Dollear said she hopes Pritzker will reconsider.
"Our petition was started after lupus patients received a letter from their insurance company stating that HCQ refills  might not be available and to discuss other options with their doctor. There is no good substitute for HCQ—it is a proven effective treatment," Dollear said in a statement Sunday evening. "I don't believe the governor's statement and our petition are that far apart. What I think Governor Pritzker is not aware of is the stress this situation is causing in the lupus community—stress that in a lupus patient could result in a life-threatening flare."
Follow Amanda Vinicky on Twitter: @AmandaVinicky
---