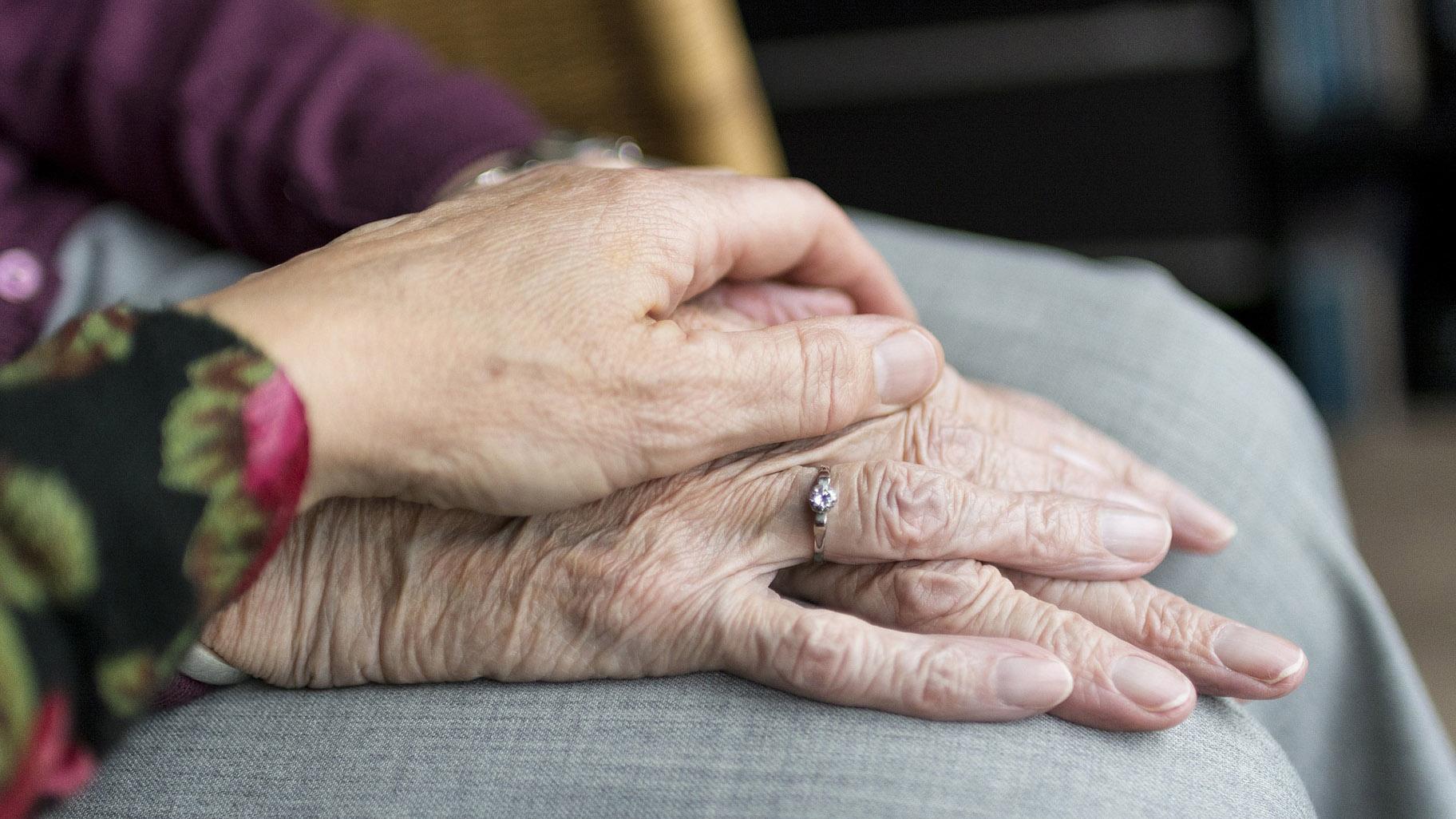 (sabinevanerp / Pixabay)
The new coronavirus is causing fatalities in Illinois nursing homes, and data made publicly available on Sunday begins to provide insight into how many deaths are occurring, and where.
Partial aggregate information had gone up on the government's coronavirus website Saturday evening through early Sunday, but was taken down. Those who viewed it said it was limited, only showing homes and long-term care facilities with five deaths or more. A spokeswoman for Gov. J.B. Pritzker's administration cited technical issues.
A revised version went online Sunday afternoon, listing long-term fair facilities by name, and the number of confirmed COVID-19 cases and deaths.
The data did not separate whether the cases involved residents or staff at the facilities.
Pritzker on Saturday said state health officials have been studying the data, but did not initially publish it for fear of stigmatizing nursing homes or the people who work in them.  
"When you publish that—that is, a nursing home that has an outbreak—you can stigmatize the families of the people who have relatives in those nursing homes. And we were concerned about that," Pritzker said. "But look, we also are very much in favor of transparency. I've been here 41 days in a row, talking to you about everything, everything to do with COVID-19. And we're you know, we're pleased to put all that data online so that people can look at it now."
Support for release those figures came from a trio of organizations representing Illinois' skilled nursing facilities: Health Care Council of Illinois, Illinois Health Care Association and LeadingAge.
Dr. Rajeev Kumar is a board member for AMDA, the national society of post-acute and long-term care medicine, and the medical director at a pair of suburban long-term care facilities, Burgess Square in Westmont and Plymouth Place in La Grange.
"Identifying facilities and locations, areas that are affected by numbers, numbers of cases, will help … everyone: Hospitals, physicians, families in selecting locations for their loved ones for continued care and recovery," Kumar said.
Given their vulnerable populations, with residents on average in their mid-80s, Kumar said nursing homes are the "forgotten front lines" in the war against COVID-19.
"That's how they feel. We take care of the most vulnerable of all patients, but we are not first to receive support," he said.
Most, if not all, nursing homes—especially in the Chicago metropolitan area—have already likely been exposed to COVID-19, Kumar said.
"I think we are in the containment phase. So having the universal testing capability and having the PPE readily available to staff who are caring for these vulnerable residents" is important, he said.
There's enough of both at the two suburban facilities he oversees, Kumar said.
"I think it's improving day by day. If you had asked me last week I probably would be a bit frustrated but I think now most facilities, at least in the Chicago metro area, have ready access to testing," he said.
Kumar said that in a nursing home, the coronavirus is like a "spark that has gotten into the kindling" and everything must be done to "contain the fire."
"That's what it is. A fire waiting to happen," he said. "We have seniors living in a confined space so any infection that comes in can create an outbreak. There's very little you can do once the infection gets into the building. Other than identifying it at the earliest possible time, and then it becomes a race against time to contain it."
There's been attention on clusters of cases at the Chateau Nursing & Rehabilitation Center in Willowbrook, and local officials in Joliet and Will County have publicly called for answers about deaths of residents at the Symphony of Joliet nursing home.
Pritkzer on Saturday said he could not get into details about the Joliet situation beyond that the state has provided direct assistance to the facility and is making sure protocols are followed, including proper procedures for donning and doffing masks (taking them on and off), and that workers' fevers are taken before they enter.
The governor said administration officials have ongoing calls with infection prevention consultants and federal disease experts, and that "strike teams" visit facilities when an outbreak is identified.
"Every day as we learn and get more acquainted with this virus and hoping that we can get to the point of preventing rather than trying to stave off an outbreak already in place," he said.
The state on March 11 enacted restrictions for long-term care facilities, such as limiting visitors, even before Pritzker issued his stay-at-home executive order. The governor said he took such preventative measures at the advice of officials in Washington state, where a nursing homes were the springboard for coronavirus propagation.
State guidelines call for all nursing home residents' vitals to be taken every eight hours; double that for anyone who has tested positive for COVID-19.
Those who test positive are to be isolated, or to share a room with someone else who has the coronavirus. Positive and symptomatic patients are also to wear masks at all points, and those who care for patients with COVID-19 are not to care for those who don't have coronavirus symptoms.
Also, all employees are to be screened for potential symptoms before their shifts start.
"It's very hard to deal with congregate settings," Pritzker said when asked what can be done to decrease COVID-19 cases in elder care facilities. "To move them out is a challenge. To separate them—we can do that within facilities. Families can't take a COVID-positive nursing home resident back into their home, right? And then it's very hard. Too many people need services beyond just a place to live. They need nursing services, health care services, you can't just move them into a hotel room somewhere. And so these are very challenging, and we're doing, I think, the right things."
Kumar said at this point, the best thing the governor could do would be to ally the public's fear.
"Nursing homes are already getting a lot of negative press, but if you understand that we are doing the best we can on maybe a fraction of the budget of hospitals, in caring for equally if not more vulnerable patients—helping them cope with this infection, and perhaps caring for them and getting them better—we could do with less bad publicity," he said, adding that nursing home staff are risking their own lives when their care vulnerable nursing home residents.
Follow Amanda Vinicky on Twitter: @AmandaVinicky
---