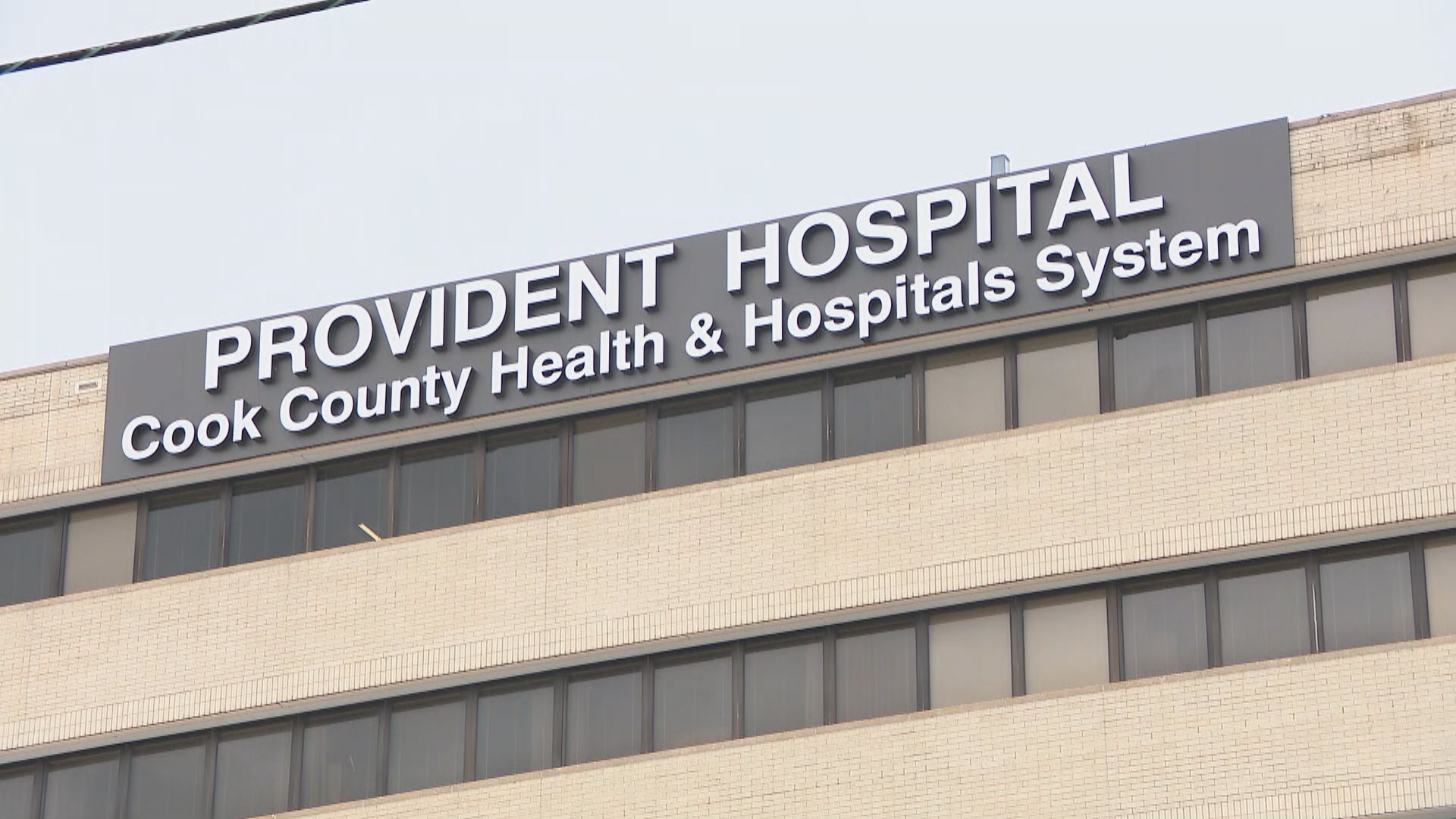 (WTTW News)
Cook County Board President Toni Preckwinkle says she has "full confidence" in two doctors chosen to lead the county's health department operations as senior medical officers, and that the duo "understand the unique set of challenges" posed with health care inequities along racial lines that have been amplified by the COVID-19 pandemic.
Preckwinkle on Saturday introduced Dr. Rachel Rubin as incident commander and Dr. Kiran Joshi as the assistant incident commander of the Cook County Department of Public Health's operations.
"Both doctors have critical experiences and expertise that will help to shape our strategic response to the pandemic," said Preckwinkle, who added that she's grateful for their leadership "during this difficult time for our county and for our nation."
The doctors' promotion comes not only during a pandemic that as of Friday saw 4,725 confirmed cases within the county health department's suburban jurisdiction, but also at a time of turnover.
Dr. Terry Mason was dismissed as chief operating officer on April 3 by Cook County Health and Hospitals System interim CEO Debra Carey.
The previous CEO, Dr. Jay Shannon, was fired by the system's oversight board in November. The independent Board of Health began its search for a replacement in January.
"Hopefully that will conclude shortly. And needless to say, that's the first priority," Preckwinkle said.
#ICYMI: Today I introduced Drs. Rachel Rubin and Kiran Joshi, our Cook County Health Senior Medical Officers who have agreed to co-lead the Cook County Department of Public Health for our COVID-19 response. Watch the press conference video ➡️ https://t.co/IA0YEsx8bc

— Toni Preckwinkle (@ToniPreckwinkle) April 11, 2020
---
Following that, the focus will turn to a permanent replacement for Mason as COO.
"Here in Cook County Health, many of our patients are from communities that are disproportionately affected during this pandemic. They are poor. They are immigrants. They're people of color," Preckwinkle said.
Chicago's black residents comprise more than 50% of the city's coronavirus cases, according to the latest city data, despite census figures that show 30% of the city's population is black.
Joshi said COVID-19 is underscoring how African America's higher rates of underlying conditions, such as heart and lung disease and diabetes, put them at higher risk of severe illnesses, like complications from the coronavirus.
In suburban Cook County, "African Americans are getting killed at a rate more than three times that of their white counterparts and dying at a rate more than four times higher," he said.
And in the predominantly black south suburbs, coronavirus rates are twice as high as in Cook County's northern suburbs.
"We know that black and brown people are getting sick and dying from complications caused by chronic diseases, because of injustices like redlining, economic disinvestment, unequal access to paid sick leave and fair living wages, health insurance transportation, the list goes on," Joshi said.
"COVID-19 has unmasked and laid bare the health inequities we have long known are rooted in historical racism and discrimination. We know that the Cook County Department of Public Health, and at Cook County Health, one of the largest public health care systems in this nation, are acutely aware of these disparities and we work to address them every single day."
Joshi implored Cook County residents to stay at home and to continue to socially distance, even as the weather gets warmer and the temptation to go outside grows stronger.
"We are deeply concerned here that this crisis will worsen these inequities if we don't all work together," he said. "I would ask us all to pause for a moment and consider the meaning of these numbers. Consider the birthday celebration not had. Consider the anniversaries not celebrated."
Preckwinkle, meanwhile, is no longer in a self-imposed isolation after learning a member of her security detail tested positive for the coronavirus.
Out of an "abundance of caution" Preckwinkle on Wednesday said she would self-isolate for two weeks since her last interaction with the bodyguard on March 27 – a period that ended on Friday.
That employee, Preckwinkle said, is "doing well." 
Illinois saw its first confirmed case of the new coronavirus on Jan. 24, a Chicago resident who had recently returned from China.
"It's hard to believe it was just 11 weeks ago," Rubin said. "Previous disease outbreaks have prepared us all for this moment. COVID-19 is requiring an unprecedented response from all of us."
Officials were unable to provide updates on the circumstances surrounding the March 28 death of an infant who'd tested positive for the coronavirus, believed to be the first case of a baby associated with COVID-19. Testing results from the Centers for Disease Control and Prevention of tissue samples that could help to determine the cause of death are expected within a week or two.
Preckwinkle also said the emergency room at Provident Hospital of Cook County, which is run by Cook County Health, is on track to re-open early next month.
She said it had to be closed after an E.R. worker tested positive for the coronavirus, and a specialist determined that the area's configuration made appropriate social distancing practices impossible.
"So we decided that it was unsafe for healthcare workers and patients," Preckwinkle said.
While the emergency room is undergoing rehab, Preckwinkle said she wanted the public to be assured that the rest of Provident Hospital is still open.
Follow Amanda Vinicky on Twitter: @AmandaVinicky
---