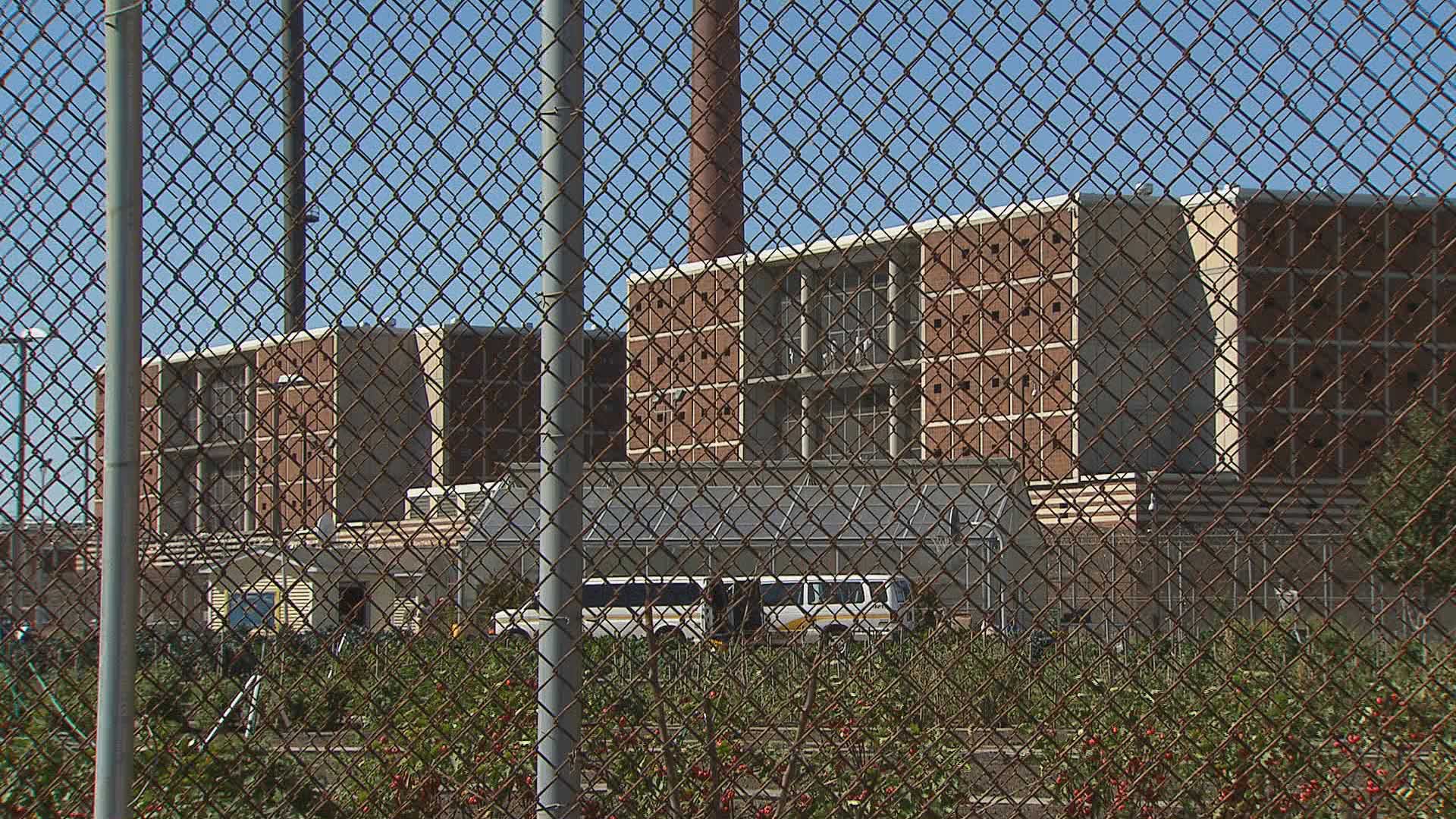 (WTTW News)
Hundreds of detainees and staff members at the Cook County Jail have contracted COVID-19 as the deadly virus has spread rapidly through the facility, and over the weekend, the jail recorded its first death related to the new coronavirus.
Jeffery Pendleton, 59, was pronounced dead late Sunday at Stroger Memorial Hospital, according to the Cook County Sheriff's Office. He had been hospitalized since March 30 after he tested positive for COVID-19.
"Yes so awful but true," Cook County Public Defender Amy Campanelli confirmed in a tweet Monday night. Her office had previously pushed for the mass release of detainees to prevent an outbreak at the jail.
An autopsy has not yet been completed, but jail officials said preliminary reports indicate Pendleton died as a result of complications caused by the virus.
Pendleton was booked into the jail last July on multiple charges, including armed violence and both drug and weapons possession offenses, according to the Sheriff's Office. Cook County prosecutors and Campanelli's office have been handling expedited bond hearings for detainees who are at a higher risk of death from the virus, and Pendleton was on that list.
During during his hearing on March 26, his request to lower his $50,000 bond was denied. He was required to pay 10% of that amount, or $5,000, to be released from the jail.
"We asked for an expedited bond review on this client and to be released from jail before trial," Campanelli wrote in her tweet. "We lost that fight. He was and always will be presumed innocent. He died awaiting for his day in court. He should have been sent home."
Pendleton was a registered sex offender who had 15 previous convictions, according to the Sheriff's Office. He was required to register after a 1997 conviction for aggravated criminal sexual assault for which he was sentenced to 15 years in prison.
As of Monday, there are 230 detainees at the jail who had tested positive for COVID-19, along with nearly 100 Sheriff's Office employees. According to data collected by the New York Times, Cook County Jail is now the largest cluster of COVID-19 cases in the U.S.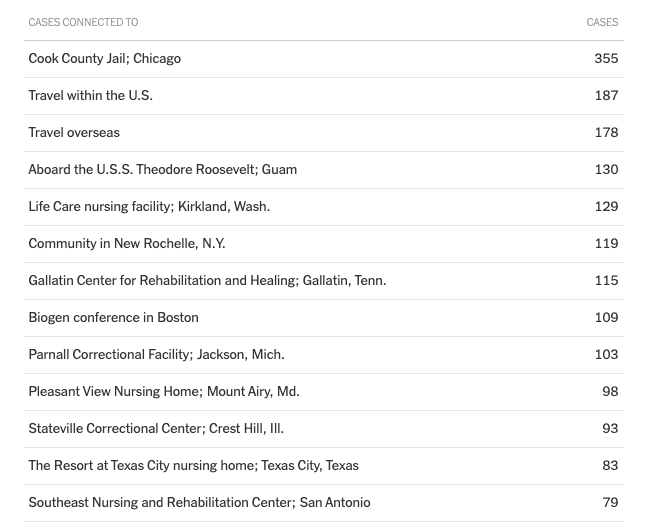 (The New York Times)
Also on that list is Illinois' Stateville Correctional Center, where two inmates have thus far died from the coronavirus.
On Monday, Gov. J.B. Pritzker signed an executive order allowing "medically vulnerable inmates" to temporarily leave Illinois Department of Corrections facilities during the ongoing pandemic. This step was taken to "to ensure that the Director of the IDOC may take all necessary steps, consistent with public health guidance, to prevent the spread of COVID-19 in the IDOC facilities and provide necessary healthcare to those impacted by COVID-19."
But that order won't affect the jail, which is not an IDOC facility. Pendleton's death has renewed calls from local criminal justice advocates for the mass release of detainees there.
"Today, Cook County officials have blood on their hands," one of those advocacy groups, the Chicago Community Bond Fund, wrote in a statement Monday.
"Every loss of life from COVID-19 that occurs in a county jail, juvenile detention center, prison, or immigrant detention center, was a death that was likely preventable. The refusal of elected officials to prioritize safety and health over mass incarceration has ensured that many more people will become infected while incarcerated and suffer from serious illness and death."
The jail's population – now sitting at 4,547 – has decreased by about 1,000 detainees over the past month.
Local attorneys and advocacy groups have also filed a federal lawsuit against Sheriff Tom Dart, hoping to force his office to release additional inmates who are older or suffer from other medical issues during the pandemic. Dart's attorneys on Tuesday responded to that lawsuit, calling its claims "meritless."
"In a time where the entire world is learning how to manage the novel and highly contagious coronavirus, the Sheriff's Office has been proactive in reducing the jail population; implementing screening, isolation, and treatment protocols; implementing preventive measures and disseminating personal protective equipment; and protecting the Jail staff from infection and transmission on ingress and egress," Dart's attorneys wrote in a 23-page filing.
While mass release of detainees has not yet come, jail officials say they have taken several steps to slow the outbreak, including deep-cleaning the facility, placing detainees in individual cells and adding hundreds of beds in isolation housing at an "inmate bootcamp" located away from the main jail campus.
"Everything Sheriff's officers and county medical professionals have done since before the virus started spreading in the Chicago area was in an effort to prevent the loss of life to this deadly virus," a Sheriff's Office spokeswoman said in a statement. "We will continue to work round-the-clock to aggressively combat the spread of COVID-19."
Contact Matt Masterson: @ByMattMasterson | [email protected] | (773) 509-5431
---