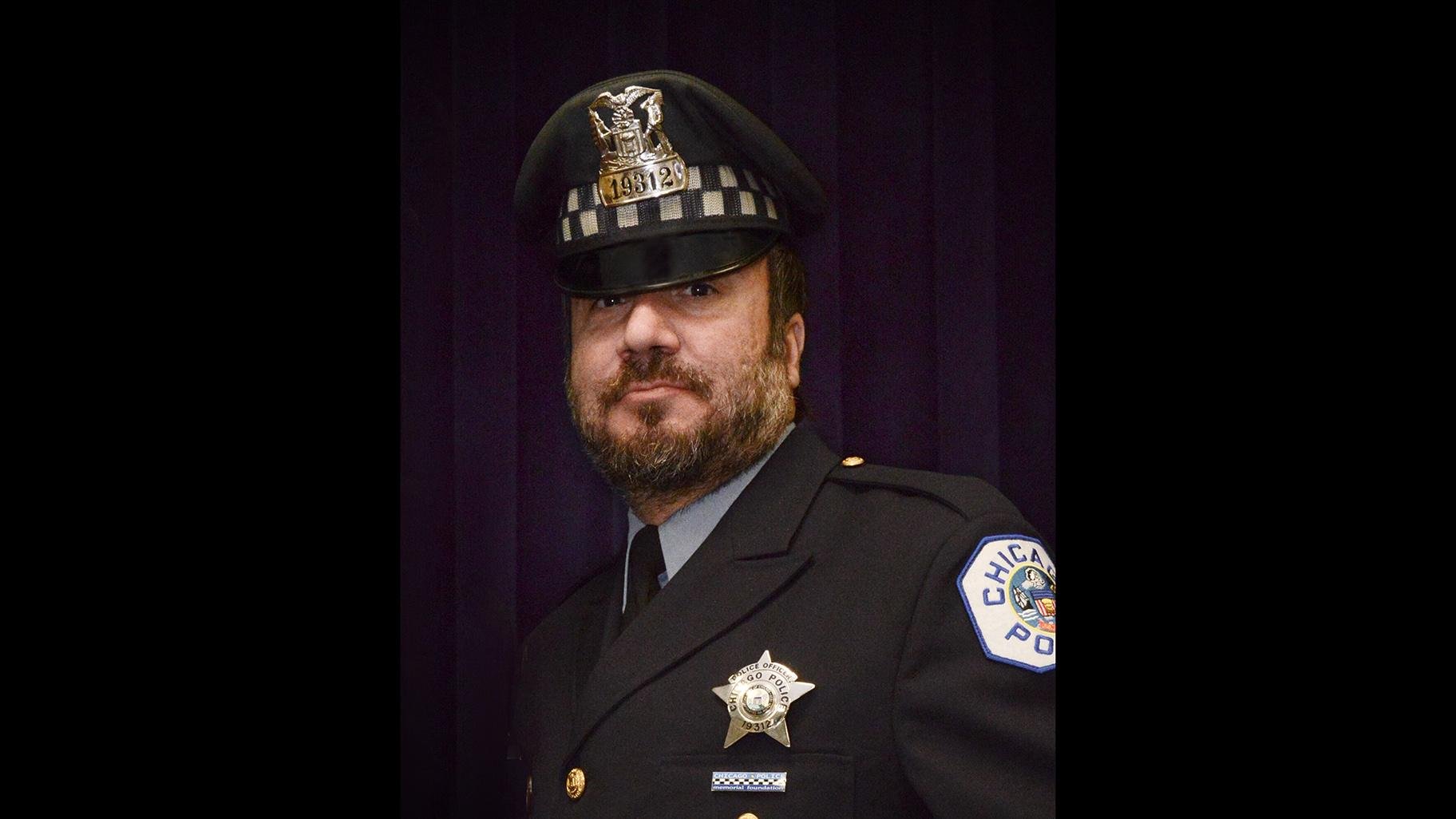 Chicago police Officer Marco DiFranco (Chicago Police Department)
Chicago police Officer Marco DiFranco, 50, has died of the novel coronavirus, Chicago Mayor Lori Lightfoot and interim Police Supterintendent Charlie Beck announced Thursday.
"It is with profound sadness that I'm here to announce the painful news that for the second time in two days that Chicago has lost another city employee to the COVID-19 virus," Lightfoot said Thursday morning. A day earlier, the mayor announced a city of Chicago employee had died from the virus.
"Since the moment this crisis arrived in our city, it has been our health care workers, first responders like this officer, who have been putting their lives on the line every day to fight this virus and keep Chicagoans safe," Lightfoot said. "Tragically, this officer gave his life to that fight. Our hearts go out to family, friends and fellow officers whose lives have been forever changed by this terrible loss."
DiMarco contracted COVID-19 last week and was hospitalized over the weekend, according to officials, who do not know how he contracted the virus. He died Wednesday night due to complications related to COVID-19. DiMarco is survived by his wife, two children, and a brother who, along with DiMarco, worked in the CPD's narcotics division, according to Beck.
DiMarco, a 21-year veteran of the force, was appointed to the police department in May 1998, according to Beck.
"He was a highly decorated officer and received 154 awards, including a superintendent's honorable mention and special commendation," Beck said. "His sacrifice underscores the threats that are faced by public safety employees who are not by nature of their profession allowed to shelter in place, shelter at home. We've always been at risk for violence because of our profession, and now I think we're at risk of virus because of our profession."
As of Wednesday, there were 6,980 cases of COVID-19 statewide and 141 deaths. Unfortunately, those numbers will continue to rise, Lightfoot said. "That is why every single day you will hear me say we have to stay home to save lives," she said, urging people to follow the stay-at-home order. "Please, let's honor his life and his service by doing your  part to stay home and save lives. That's what we must do."
---