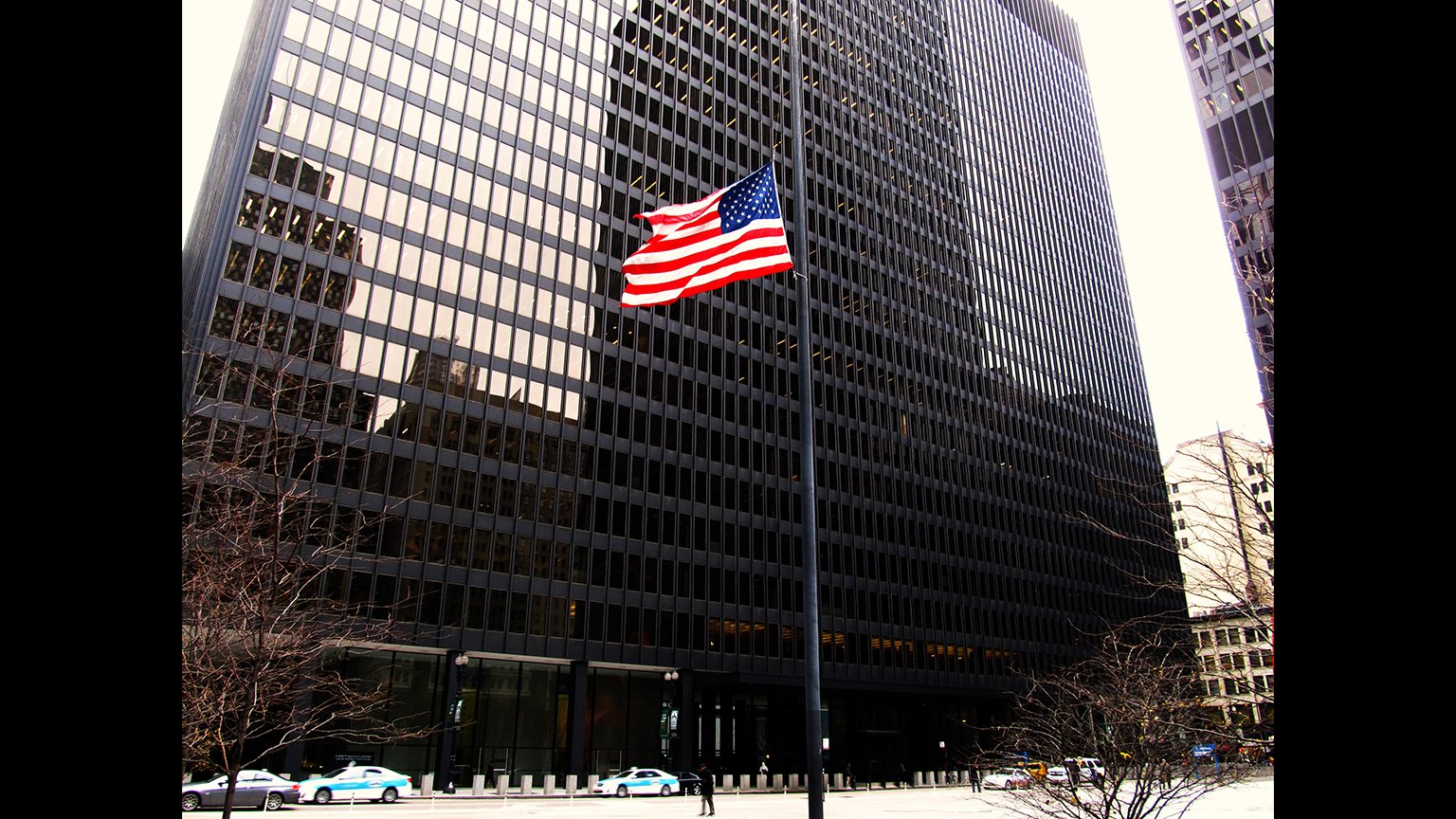 Dirksen United States Courthouse (Ken Lund / Flickr)
Proceedings inside courts across Chicago and beyond have largely come to a halt due to the COVID-19 outbreak, but on Friday the U.S. attorney in the Northern District of Illinois appointed a federal prosecutor to investigate claims of fake cures, testing kits and other cases of fraud related to the deadly pandemic.
U.S. Attorney John Lausch appointed the chief of his office's Financial Crimes Section, Tyler Murray, to serve as the new COVID-19 fraud coordinator for the Northern District of Illinois.
Murray, an assistant U.S. attorney, will work with federal, state and local law enforcement to spearhead investigations and prosecutions of anyone attempting to "take advantage of people during this time of crisis."
"My office will vigilantly guard the public from fraudsters who try to take advantage of a vulnerable time for our nation," Lausch said in a statement. "A national crisis is by no means a safe harbor for criminal activity."
The announcement came following direction from U.S. Attorney General William Barr, who instructed U.S. attorneys across the country to remain vigilant in investigating and prosecuting criminal activity related to the pandemic.
Lausch's office specifically mentioned fake cures and test kits for COVID-19, but other cases of fraud identified thus far have included phishing emails that appear to come from reputable groups like the World Health Organization or the Centers for Disease Control and Prevention.
The U.S. Attorney published a list of tips aimed at avoiding fraud, which include:
• Not clicking on internet links from unknown sources, which could be attempts to download viruses onto your computer or cellphone.
• Ignoring online offers for vaccinations. There currently are no vaccines, pills, potions or other prescription or over-the-counter products available to treat or cure COVID-19.
• Researching organizations before making donations online through charities or crowdfunding websites. If someone asks for a donation in cash, gift card, or wire transfer, do not do it.
Fraud reports related to COVID-19 can be made through the FBI's Internet Crime Complaint Center at: https://www.ic3.gov/default.aspx. Those reports can be made either by victims or third parties.
Contact Matt Masterson: @ByMattMasterson | [email protected] | (773) 509-5431
---