From the earliest days of its appearance in the U.S., data on the new coronavirus has indicated that those at risk of severe illness from the virus are adults over 60 – a population that is often already dealing with decreased mobility and difficulty accessing medical care. Panic-induced shopping has cleared the shelves in many big-box stores, and some senior shoppers are reluctant to go into grocery stores at all for fear of contracting the virus. What can older adults and their families do to keep them safe during this crisis while still getting the food and care they need?
Dr. John Holton, director of strategic initiatives at UIC's Jane Addams College of Social Work Center for Social Policy and Research says that it's a particularly distressing time for this age group. "Older adults are often identified as among the most vulnerable individuals in our society due to health conditions and complications, but there are other problems unrelated to health that would be of particular concern during this time of the coronavirus pandemic such as being further isolated from friends and family," he said.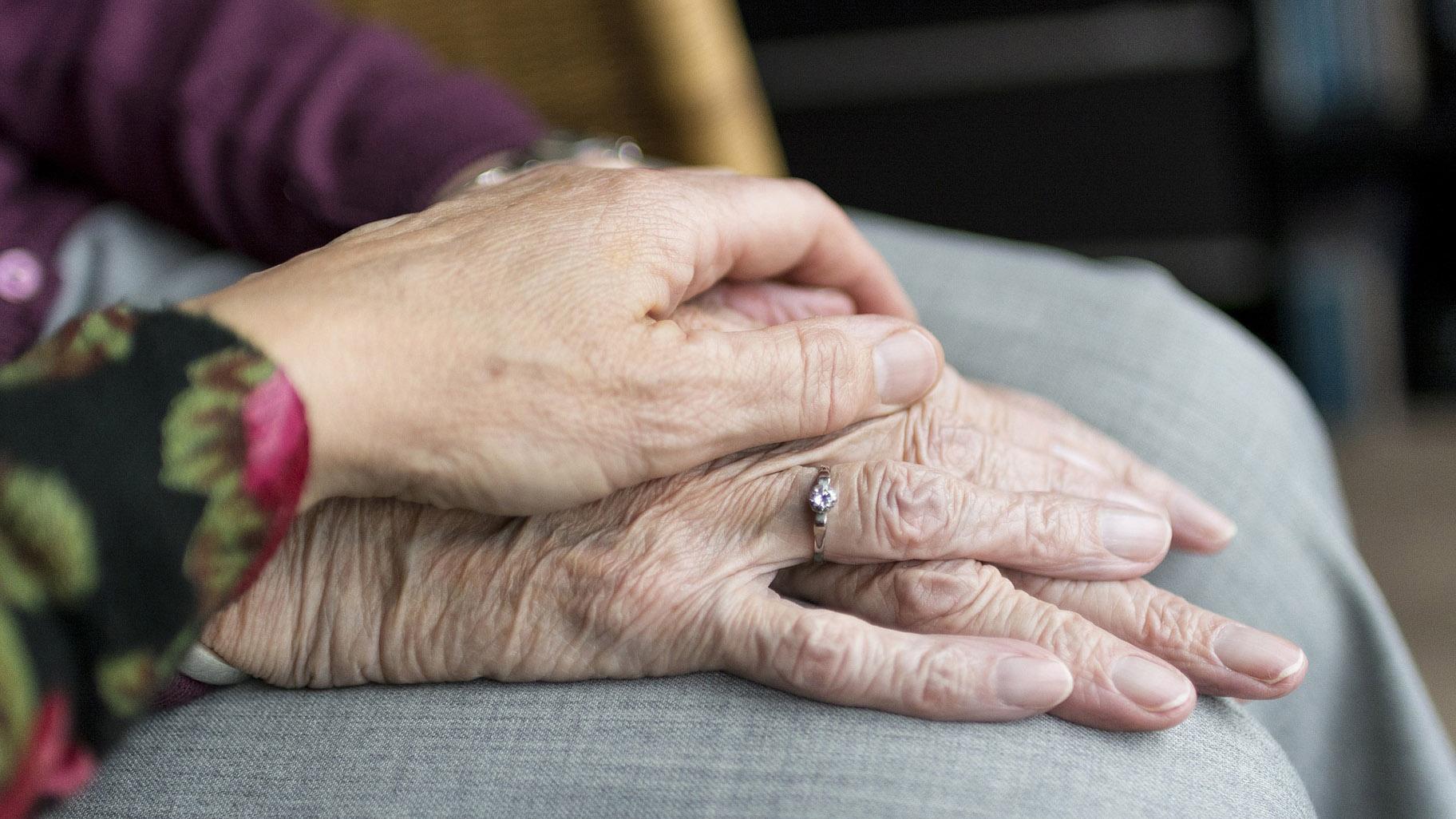 (sabinevanerp / Pixabay)
Despite reports on social media from adult children saying they're having a hard time convincing their aging parents to stay home, Holton says he thinks older adults are taking the pandemic seriously. "How many seniors were standing in lines outside of bars over the weekend to celebrate St. Patrick's Day or in lines outside the United Center going to a Hawks/Bulls game?" he said. "I am seeing concerns, if not outright fright, from older adults who may not have the social support network they once had."
For those 60 and over who are unsure of what to do to protect themselves, Holton recommends following the Centers for Disease Control guidelines for at-risk populations. He also notes that the Illinois Department of Public Health and Illinois Department on Aging have posted reliable pandemic information. For those in nursing homes or retirement communities, Holton offers the following advice:
– Talk to facility staff and administration about infection control practices, the status of COVID-19 in the facility, and how open and frequent communication can best be facilitated. 
– Remind facility staff to wash their hands often and cover their mouths when they cough. Use your voice! It's OK to remind your health care provider to practice good hygiene.
– Ask for assistance if you need help washing your hands.
– Establish alternate ways to communicate with family and friends in case visits are limited, and ask facility staff to facilitate communication if you don't have access to this technology.
– Ask your facility to post signs to encourage good hand hygiene and cough etiquette for staff and visitors.
– Ask your facility about their infection prevention plan and policy for visitors.
– Ask your facility about their staff's sick leave policies in order to ensure that sick staff members are staying home.
– Raise concerns about care and rights violations with facility administration and with the long-term care ombudsman program.
More than anything, Holton's advice to all involved is to find ways to keep communicating. "Remember to check in on your older family member, friend, or neighbor!" He said. "If you're unable to visit your loved one in a long-term care facility, find creative ways to communicate with them like email, phone calls, or FaceTime. Communicate with them during this time and monitor their health."
---