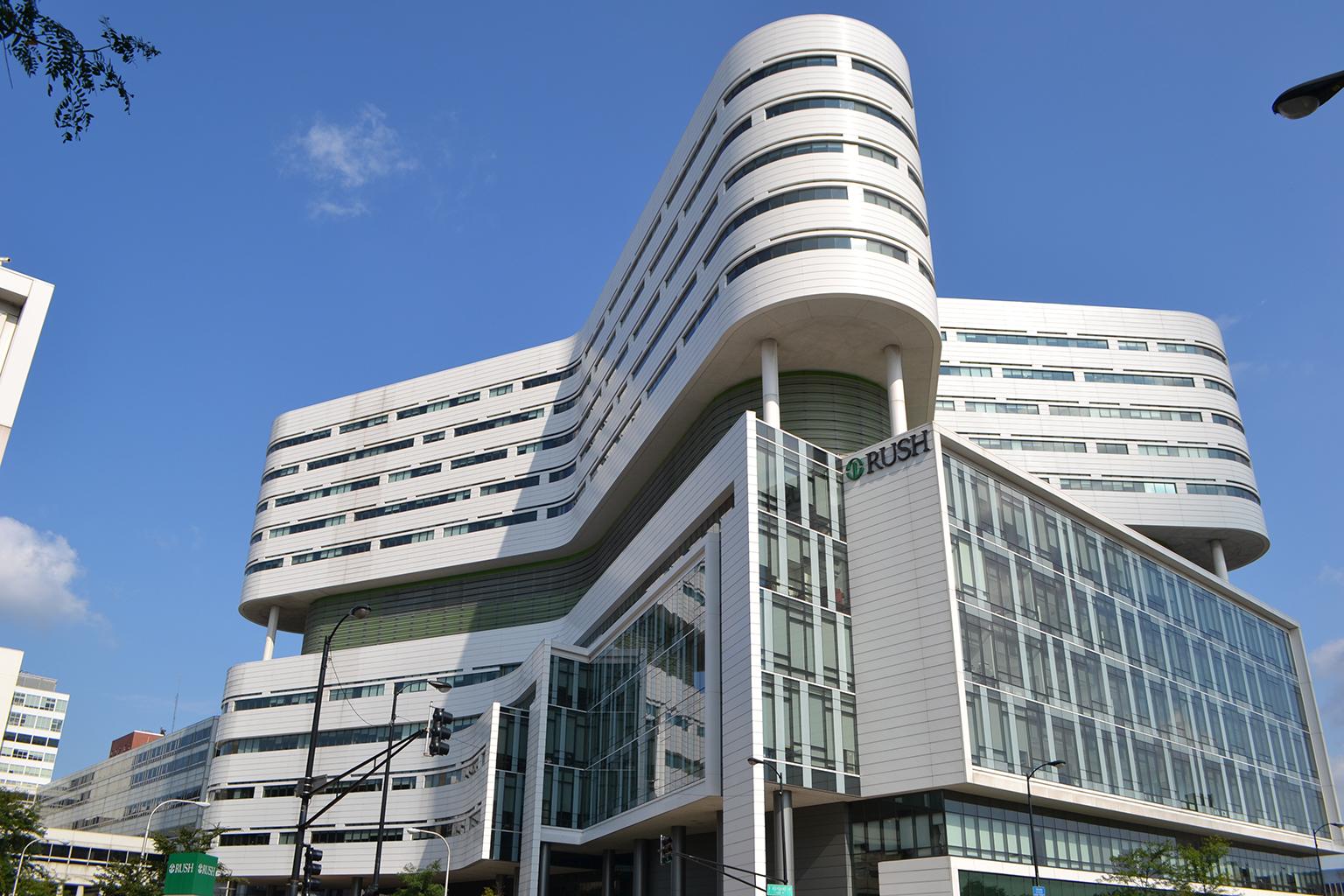 (Kristen Thometz / WTTW News)
A Cook County resident in his 20s has tested positive for the novel coronavirus, marking the fifth case of the virus in Illinois. The man, who is believed to have acquired the virus in Italy, is hospitalized in isolation at Rush University Medical Center, where he's reported to be in stable condition.
As with all cases of COVID-19, the Centers for Disease Control and Prevention will confirm the diagnosis, local health officials said Thursday.
Earlier this month, the patient flew into O'Hare International Airport after traveling to Italy, according to health officials.
"As part of our contact tracing, we have identified the flight (he) was on," said Illinois Department of Public Health Director Dr. Ngozi Ezike at a press conference Thursday. Per CDC guidelines, health officials will be contacting passengers who were seated two rows in front of the man and two rows to the side of him, according to Ezike. "Those people will be contacted, notified and monitored for 14 days (to make sure) they don't develop any symptoms," she said.
Officials are also working to identify and contact anyone else who may have been in close contact with the patient.
Earlier this week, a couple in their 70s were diagnosed with the virus, marking the third and fourth cases of COVID-19 in the state. Both are reported to be in good condition and are at home, in isolation. The man had previously been hospitalized in isolation at Northwest Community Hospital in Arlington Heights.
On Thursday, health officials said the CDC confirmed the test results of the man, who had infected his wife, even though he had not traveled internationally or had close contact with someone known to have COVID-19. Officials said he had recently traveled to a state where COVID-19 has spread in the community.
"It is likely (he) acquired the infection in the community, although it's not clear which community, whether in our state or another state to which he traveled," Ezike said. "Because the virus has been spreading in some communities in the U.S., community spread here in Illinois is expected. However, at this time, we are not seeing widespread transmission of this virus in the general public. So we can still say the risk to the general public in Illinois is low."
Gov. J.B. Pritzker echoed Ezike and said officials are ready for all possibilities. "Rest assured that we are fully coordinating across the state and local governments to prepare if there is any further spread," Pritzker said. "Given this virus's intensified influence on the elderly, we are paying urgent attention to our nursing homes, our veteran's homes and long-term care facilities, as well as the employees who serve those vulnerable populations."
Three labs across the state – one each in Chicago, Springfield and Carbondale – can now test for COVID-19 and get same-day test results. In addition, the state will begin testing patients with flu-like symptoms for the virus at select hospitals as a precautionary measure, including seven in Cook County.
Coronaviruses are respiratory viruses that range from the common cold to more serious illnesses, like SARS and MERS, and are generally spread via droplets in the air when people cough or sneeze, as happens with the common cold. There is no treatment or vaccine for the virus.
Illinois reported its first case of coronavirus in January after a woman in her 60s returned from Wuhan, China, the epicenter for the outbreak. She infected her spouse, a man in his 60s, who didn't travel to China, according to health officials. Both have made a full recovery.
Health officials encourage people to take daily preventive measures to slow the spread of the virus, such as frequent handwashing, routine cleaning of frequently touched surfaces and objects, and covering coughs and sneezes. People should stay home when they are sick.
"I want to be clear: The best thing the general public can do at this time is to take extra care and be vigilant about precautions that you should take during flu season," Pritzker said. "This virus isn't specific to any one ethnicity, nationality or population."
For more information about the coronavirus, visit IDPH's website, call its dedicated COVID-19 hotline (800-889-3931) or send an email.
Contact Kristen Thometz: @kristenthometz | (773) 509-5452 |  [email protected]
---