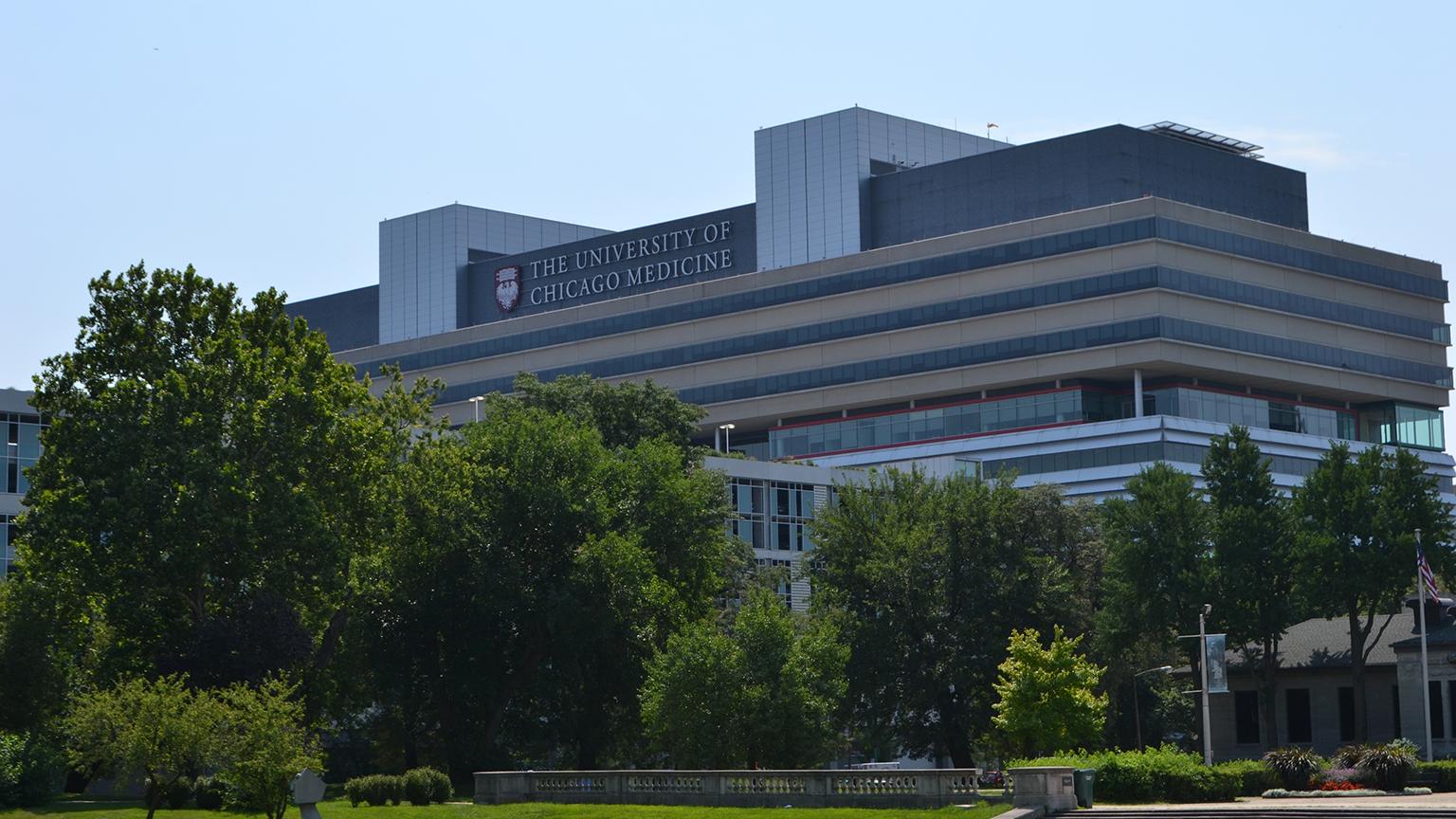 (Kristen Thometz / WTTW News)
A person suspected of having the novel coronavirus who was admitted to the University of Chicago Medical Center earlier this week has tested negative for the virus.
In an emailed statement, hospital officials thanked health care workers who cared for the patient while they awaited test results from the Illinois Department of Public Health. Had the patient tested positive for the disease, it would've marked Illinois' fifth case of COVID-19.
"We remain committed to providing safe and effective care to those in our community who become infected with COVID-19," UChicago said in an emailed statement. "We will continue to work with federal, state and local health officials as we monitor the situation locally and nationally while also ensuring UChicago Medicine's readiness for the various stages of the epidemic."
A couple in their 70s marked the state's third and fourth cases of the virus. Illinois reported its first case of coronavirus in January after a woman in her 60s returned from Wuhan, China, the epicenter for the outbreak. She infected her spouse, a man in his 60s, who didn't travel to China, according to health officials. Both have made a full recovery.
Coronaviruses are respiratory viruses that range from the common cold to more serious illnesses, like SARS and MERS, and are generally spread via droplets in the air when people cough or sneeze, as happens with the common cold, according to officials. There is no treatment or vaccine for the virus.
For more information about the coronavirus, visit IDPH's website, call its dedicated COVID-19 hotline (800-889-3931) or send an email.
Contact Kristen Thometz: @kristenthometz | (773) 509-5452 |  [email protected]
---