1. Discover
Millions of years ago dinosaurs roamed the Earth. They come back to life at Jurassic Quest, an interactive, immersive exhibit featuring 100 life-size dinosaurs and prehistoric marine creatures, including T. Rex and Megalodon. In addition to exhibits and roaming dinos, you can meet baby and adolescent dinosaurs, while kids can take a ride atop their favorites. Stop by the excavation station to learn about paleontology and see fossils over 60 million years old.
Details: 3-8 p.m. Friday; 9 a.m.-8 p.m. Saturday; 9 a.m.-7 p.m. Sunday at Navy Pier, 600 E. Grand Ave. $22-$24; $38 kids VIP ticket (includes unlimited rides and activities) / MAP
---
2. Cheer
Shopping carts transformed into artistic sleds race through the streets of West Town as the Chiditarod returns. Inspired by the Alaskan Iditarod, each team consists of four pullers and one musher. The 5-mile race also serves as a food drive, with each team required to donate at least 69 pounds of non-perishable food on race day. Registration is closed, but you can keep tabs on the teams at a series of checkpoints.
Details: 12:30 p.m. Saturday at various locations. Starting point at The Cobra Lounge, 235 N. Ashland Ave. Free / MAP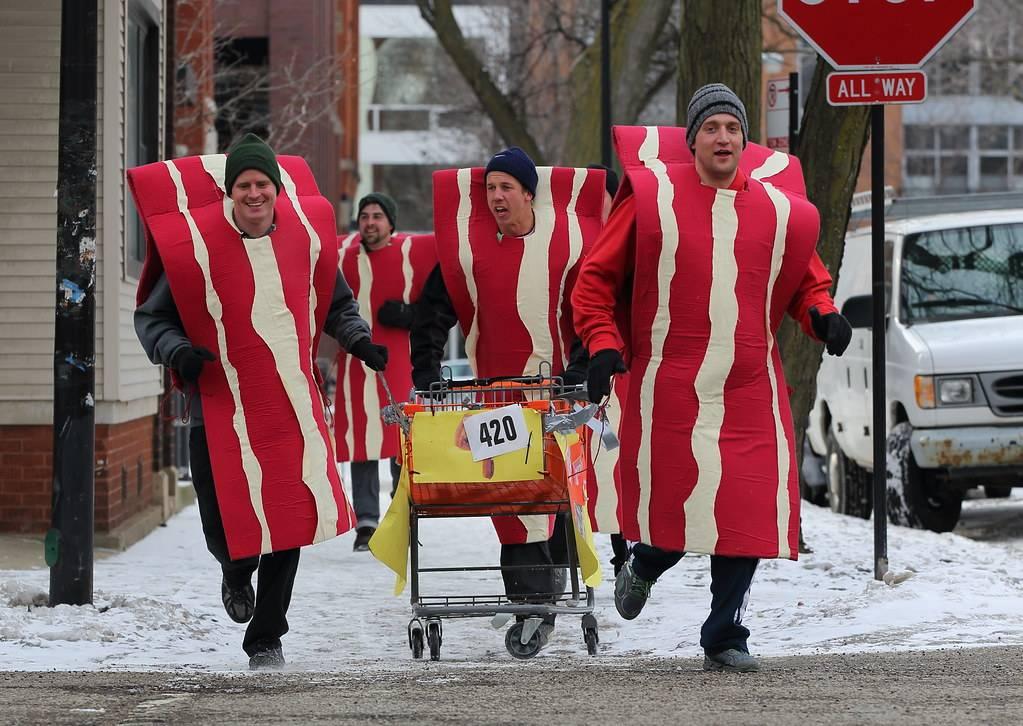 (Chiditarod / Facebook)
3. Line up
Celebrate the luck o' the Irish a wee bit early at the Elmhurst St. Patrick's Day Parade. See floats, marching bands, troupes and the Elmhurst Armpit Orchestra – which claims to have the world's largest drum – make their way through town.
Details: Noon Saturday at Wilson Street and Spring Road, Elmhurst. Free / MAP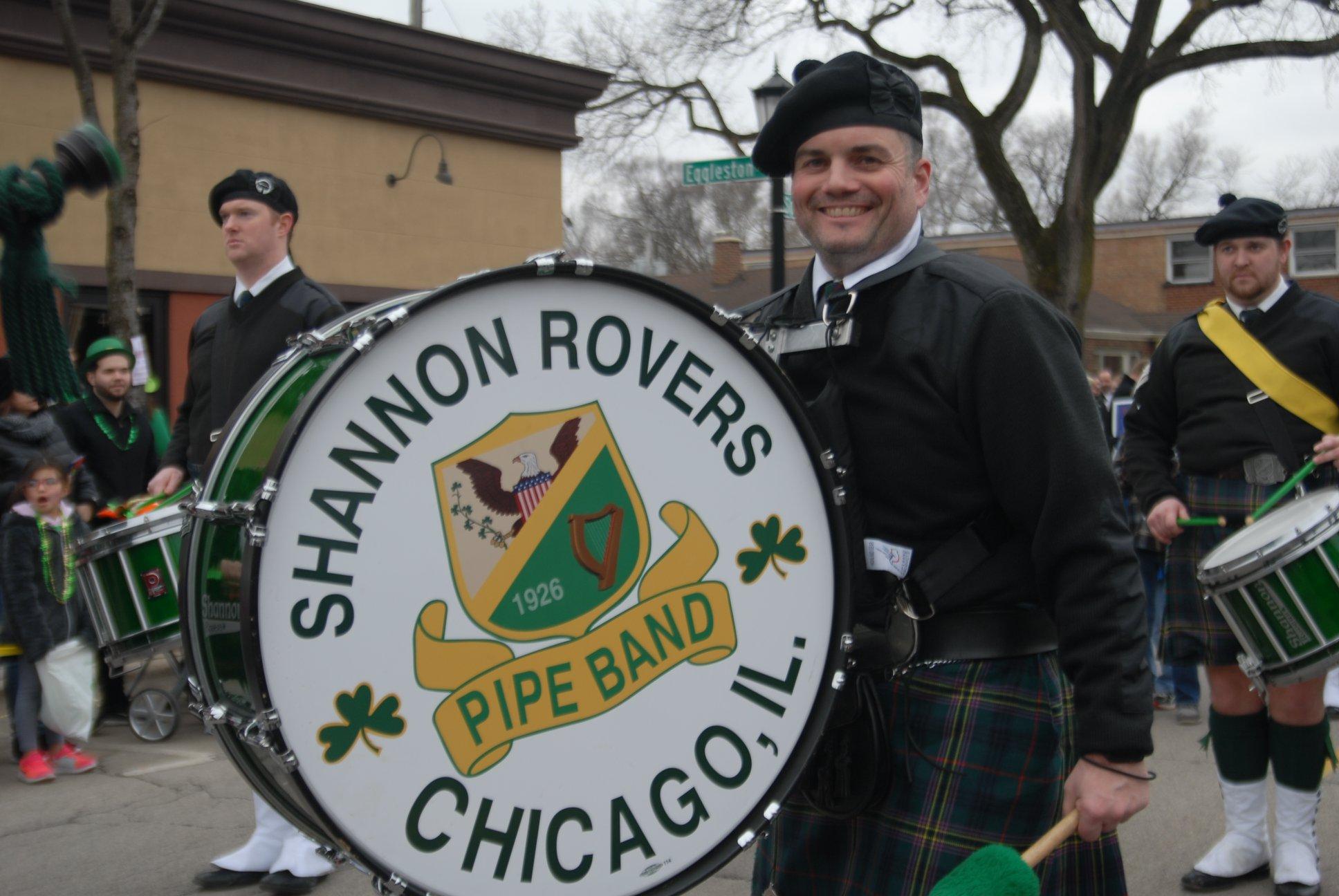 (Elmhurst St. Pats Parade / Facebook)
4. Jam
Women of Chicago Jazz showcases a pair of quartets performing original compositions and beloved standards. Performers include bassist Marlene Rosenberg with guitarist Scott Hesse, pianist Franchesca Romero and drummer Xavier Breaker. Pianist Jo Ann Daugherty performs with saxophonist Rajiv Halim, bassist Joshua Ramos and drummer Ryan Bennett.
Details: 7-9 p.m. Friday at the Garfield Park Conservatory, 300 N. Central Park Ave. Free / MAP
---
5. Admire
Traditional South Asian dance and music take center stage in "Pranaya: Romances in Poetry," which focuses on romantic duets, poetry, physical movement and various facets of love. Using geometric body positions and mudras, signature to classical South Asian dances, Odissi and Bharatanatyam artists bring mythological romances to life.
Details: 2 p.m. Sunday at the Reva and David Logan Center for the Arts, Penthouse, 915 E. 60th St. $25; $15 for kids, students and seniors / MAP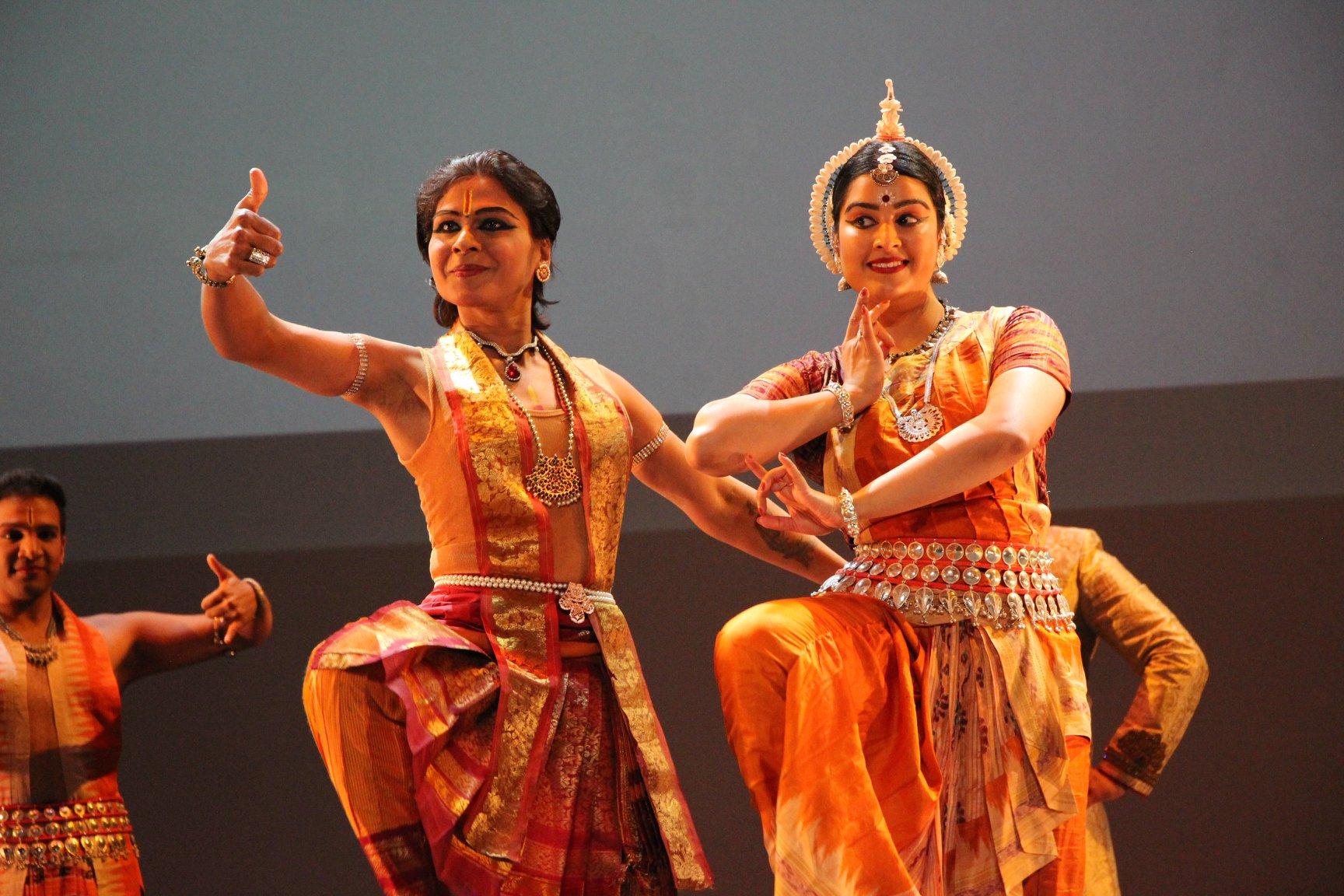 Laksha Dantran and Misha Talapatra perform. (Photo by Monika Bahroos)
6. Blossom
Thousands of orchids in full bloom envelop you at The Orchid Show, including flowers transformed into a towering kaleidoscope, floating carpet and dynamic chandelier.
Details: 10 a.m-4 p.m. daily through March 22 at the Chicago Botanic Garden, 1000 Lake Cook Road, Glencoe. $12-$14; $9-$11 for seniors and kids ages 3-12 / MAP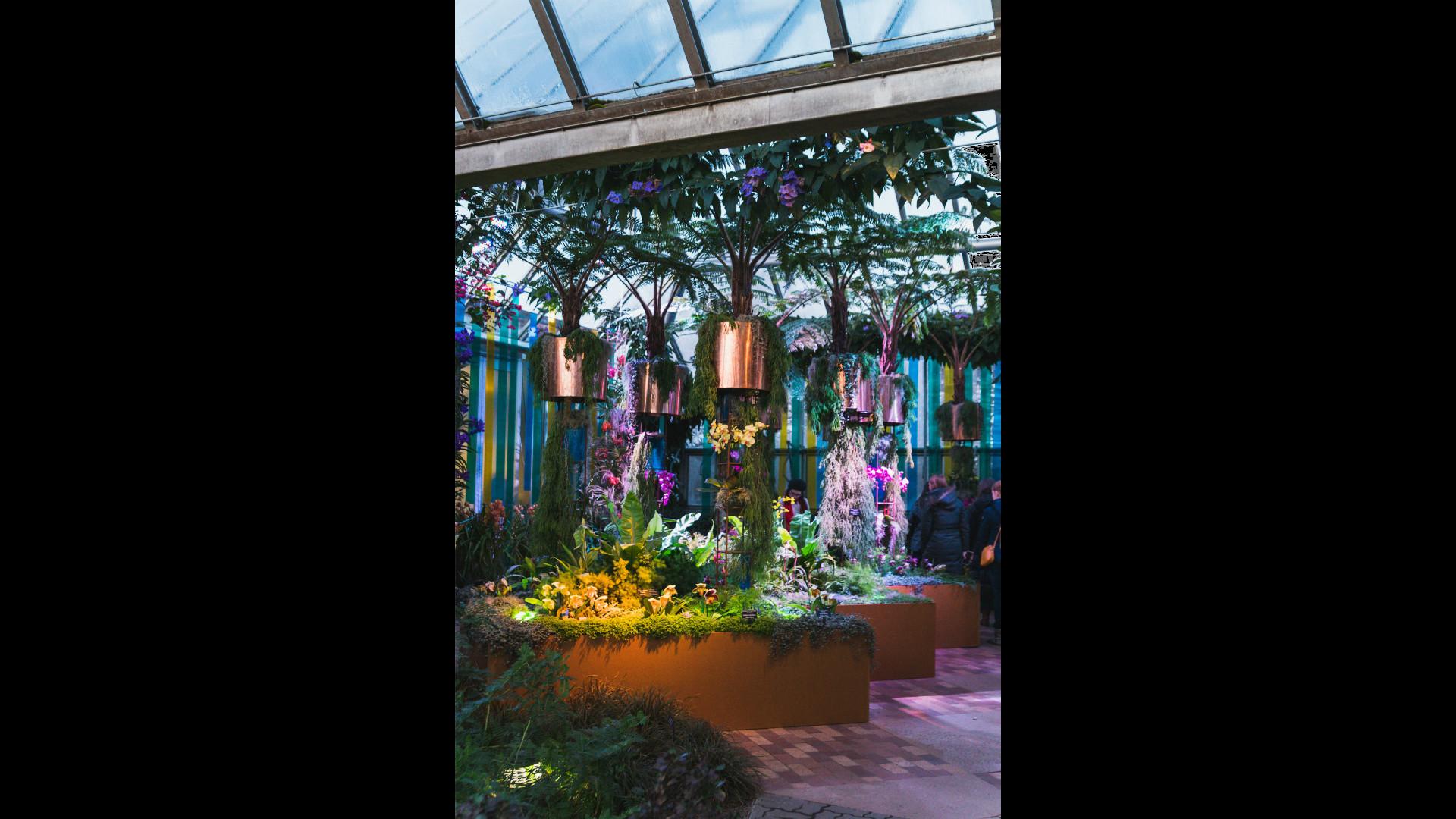 (Chicago Botanic Garden / Facebook)
7. Honor
Commemorate International Women's Day with Trailblazing Women Writers Tours at the American Writers Museum. Learn about the lives of some of the fiercest writers, including Jane Addams, Lorraine Hansberry, Phillis Wheatley and Zora Neale Hurston. All of the museum's exhibits are open, including "Tools of the Trade," where you can see Sandra Cisneros' typewriter and Helen Keller's braille writer.
Details: Tours at 1:30 p.m. and 4 p.m. Sunday at the American Writers Museum, 180 N. Michigan Ave. Free / MAP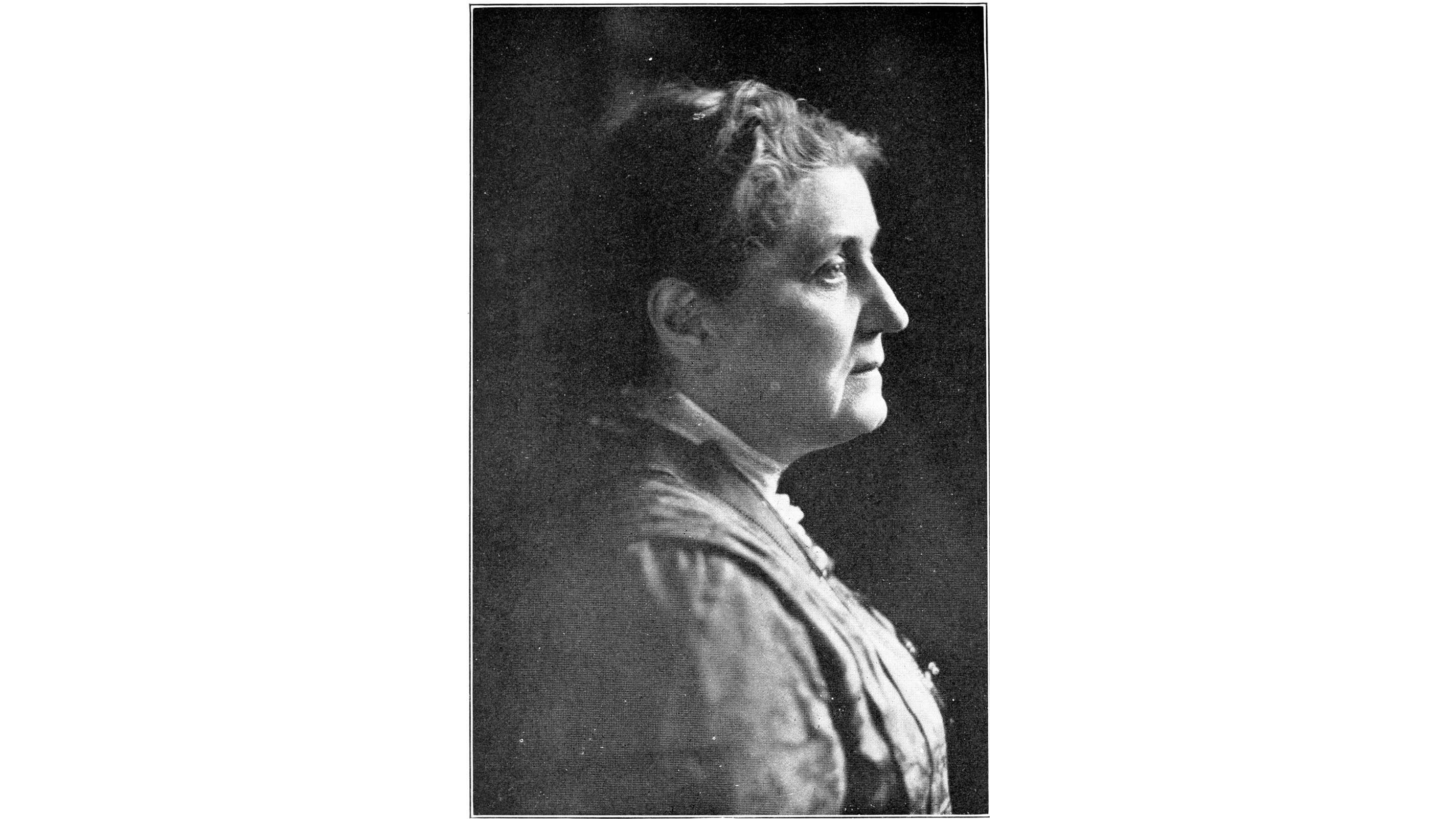 8. Collect
Gourmet goods, handcrafted jewelry, artisan soaps and natural skin care products are among the wares for sale at Chicago Artisan Market. Take a break from shopping and participate in a DIY workshop, like learning how to paint watercolor florals, for an additional cost.
Details: 10 a.m.-4 p.m. Sunday at Morgan Manufacturing, 401 N. Morgan St. $8-$10; free for kids under 12 / MAP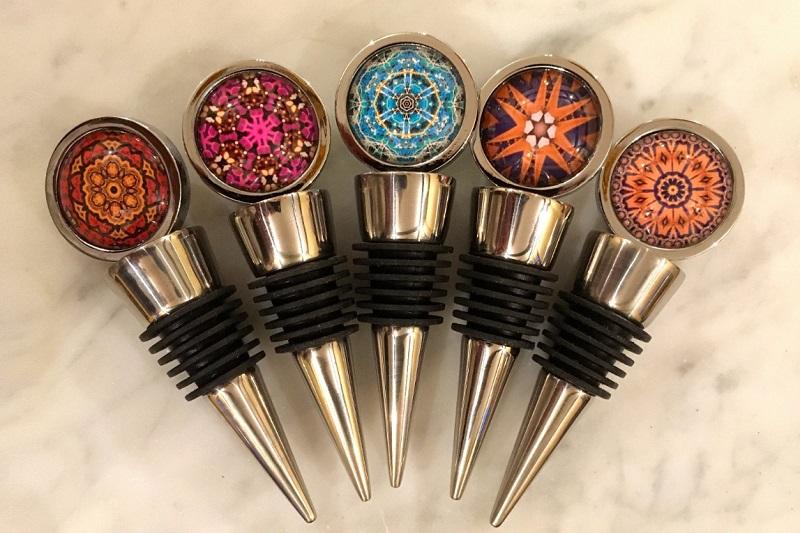 (Chicago Artisan Market / Facebook)
9. Bask
Happy feet tap to the beat, provided by a live jazz septet, at "Sweet Tap Chicago." Expect to hear covers of Smashing Pumpkins, Chaka Khan, Curtis Mayfield and more.
Details: Performances at 2 p.m. and 5 p.m. Sunday at The Mayne Stage, 1328 W. Morse Ave. $30-$40 / MAP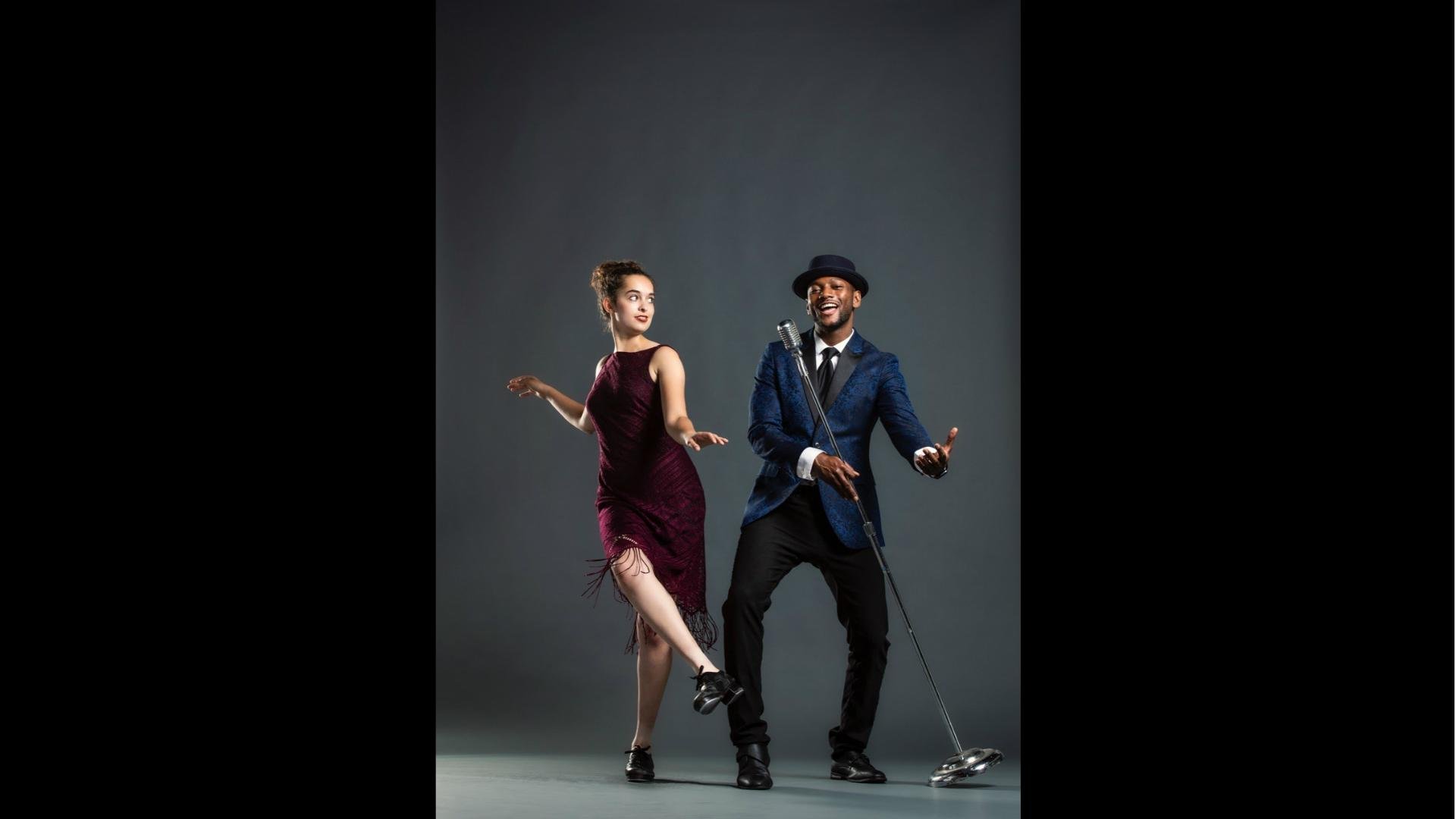 Zoe Less and Taylor Mallory perform. (Photo by Kristie Kahns)
10. Engage
The One Earth Film Festival seeks to educate people about climate change, sustainability and the power of human involvement through sustainability-themed films. Topics include movies about conservation, energy, waste and recycling, and wildlife. Chicago plays a starring role in several films, including "Cooked: Survival by Zip Code," which details the 1995 Chicago heat wave (Saturday and Sunday), and "Monty and Rose," which tells the tale of the endangered piping plovers that nested on Montrose Beach (screening March 14).
Details: Friday through March 15. Screening times and locations vary. $8 suggested donation per screening suggested.
---
Events listed are subject to change. We recommend double-checking times and locations before you head out the door. Want to share your upcoming events with us for consideration in a future roundup? Send us an email.
---